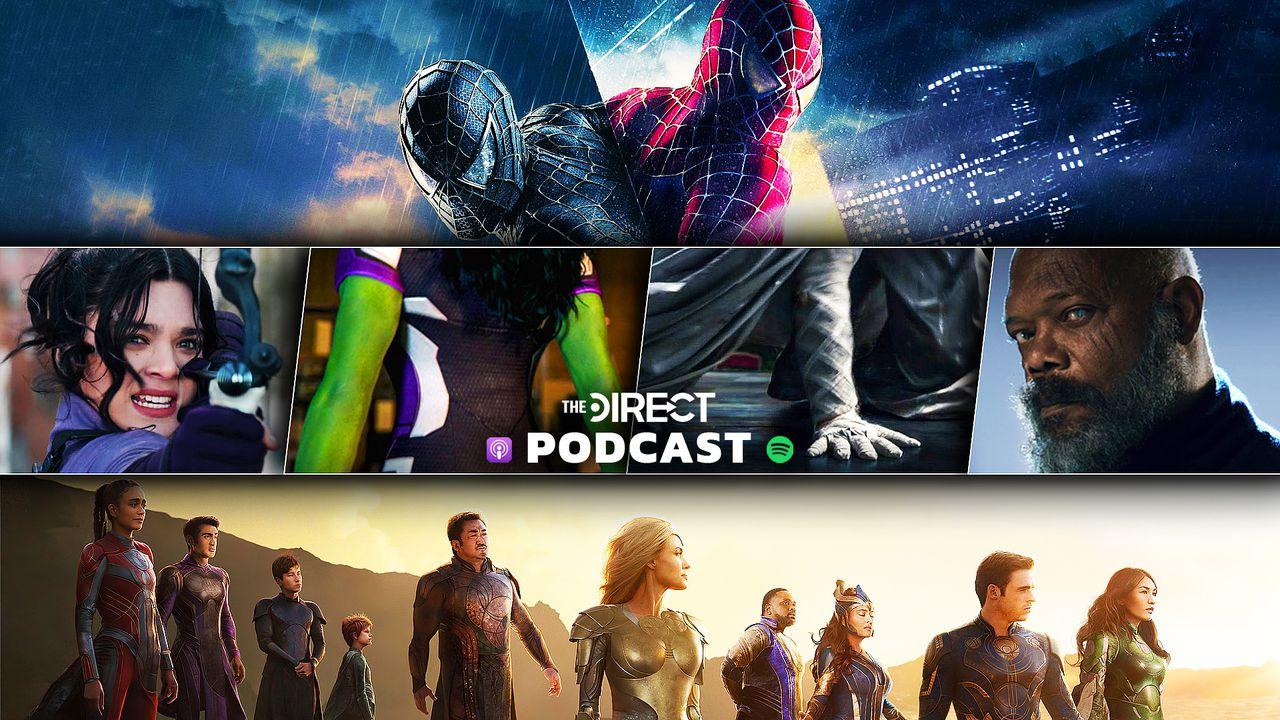 This week's episode of The Direct Podcast is as dynamic as they come.

We have all of your pressing news off the top, lead by the wild announcements from Disney+ Day. We have new live-action and animated Marvel Studios projects in the works, first looks at Moon Knight and She-Hulk, and so much more!

It wouldn't be The Direct Podcast without Spider-Man, and there's both good and bad news this week. The good? We have a teaser poster! The bad? The leaks keep coming. We break down everything you SHOULD know at this point in the Spider-Man: No Way Home marketing campaign and help you avoid the grainy screenshots.

Speaking of Peter Parker, our Spider-Man rewatch continues! This week we dive into 2007's Spider-Man 3.

And we couldn't forget about Eternals. We have not one, not two, but three segments dedicated to Marvel's latest ensemble. Sprite actress Lia McHugh joins the show, box office correspondent David Thompson breaks down the film's opening weekend numbers, and the incredibly energetic Coy Jandreau pops by for a Direct Discourse.

Thank you all for your relentless support. These packed episodes are possible because of y'all. And if you want two episodes a week... just let us know.
TIMECODES

3:32 - Quick Question

11:01 - Sizzle Reel

13:40 - The Spider-Man Controversy

26:56 - Disney+ Day

1:10:02 - Eternals Box Office Report (w/ David Thompson)

1:22:16 - Spider-Man 3 (2007) Retrospective Review

2:06:12 - Lia McHugh Interview

2:13:00 - Eternals Direct Discourse (w/ Coy Jandreau)

2:49:08 - Weekly Recs
---