In just under a month, Warner Bros. will make its long-anticipated return to the DC Extended Universe with director James Gunn's efforts on The Suicide Squad coming to life. With more than two dozen characters new and old joining forces for a chaotic follow-up to the original 2016 Suicide Squad, this franchise is set to take a turn toward the weird and crazy from every direction.
This movie will also help forge a new path for the DCEU with John Cena's Peacemaker already set for a spin-off Peacemaker series debuting in January, with which Gunn is also heavily involved.
With Marvel Studios having already fully integrated its new Disney+ shows with Phase 4's movies, DC is looking to achieve the same level of success with its shows coming to HBO Max. Other series like Green Lantern Corps. are also in the works for later releases, hopefully starting a run of more streaming entries that will integrate with the franchise.
As it turns out, this is something from the DCEU that's already on James Gunn's mind going forward.
THE FUTURE OF PEACEMAKER CHARACTERS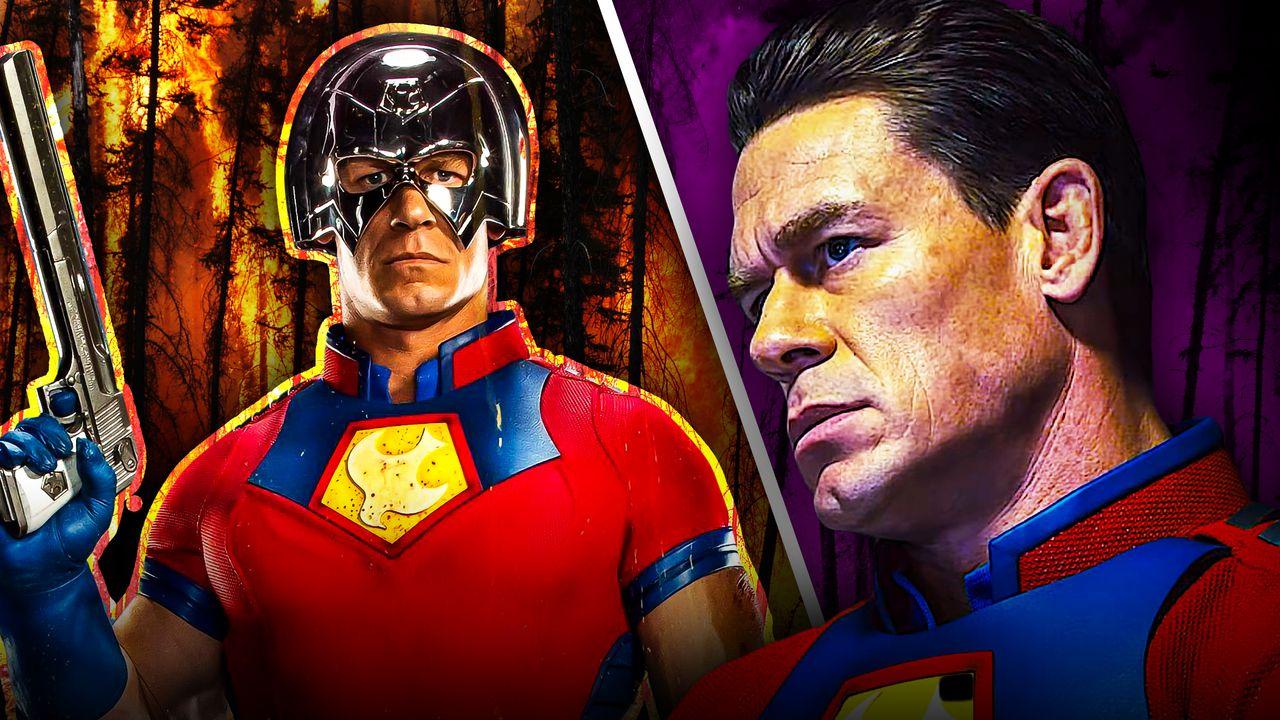 Peacemaker and The Suicide Squad director James Gunn answered a question from Twitter user @zantnna about the future of characters from Peacemaker.
When asked if "more characters from Peacemaker (or the show's key characters)" will find their way into "other DCEU projects," Gunn simply responded "Yes."
MORE IN LINE FOR PEACEMAKER?
John Cena is already finished with work on two starring DCEU appearances with August's The Suicide Squad and January's Peacemaker, setting himself up for a long run with Warner Bros. However, it will be interesting to see which of his fellow co-stars are set up for extended journeys as well.
Currently, Jennifer Holland stars in both projects as Emilia Harcourt alongside Cena's Christopher Smith, although the rest of the cast includes DCEU first-timers. That being said, considering the star power of actors like Robert Patrick and Freddie Stroma involved with Peacemaker, the chances are certainly there for actors other than Cena to appear in future projects.
Right now, there will likely be no signs of who fans can expect to move on to other projects from Peacemaker at least until The Suicide Squad releases in August. Nevertheless, Gunn's future presence with Warner Bros and the star power the studio is always looking for should help in its efforts to keep the story going for some time to come.
The Suicide Squad is set for release in theaters and on HBO Max on August 6, 2021 before Peacemaker arrives in January 2022.
---