Deadpool 3 is coming soon from Marvel Studios, so here is everything we know so far including the plot, cast, release date, and more exciting details.
After years of waiting, Deadpool 3 is finally officially on the way from leading man Ryan Reynolds, with Hugh Jackman's Wolverine back in action and Free Guy director Shawn Levy taking over directing duties.
While the R-rated franchise's first two movies were released just two years apart, the threequel has been held up following Disney's takeover of the original studio 20th Century Fox, with Deadpool now under the purview of Marvel Studios.
When Does Deadpool 3 Release?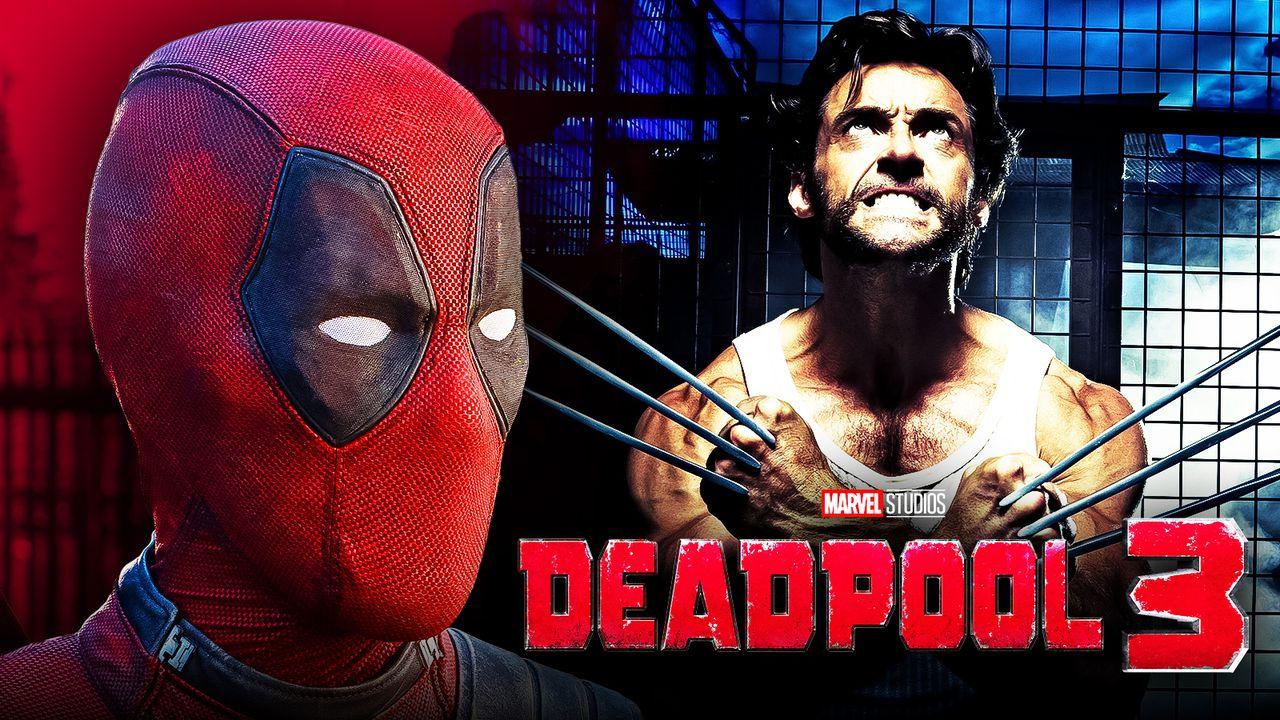 Having originally been announced with a September 6, 2024 release date alongside the confirmation of Hugh Jackman's Wolverine comeback, a delay was confirmed just a few short weeks later as part of a batch of MCU shifts.
Deadpool 3 is now placed to hit theaters on November 8, 2024 as the last of next year's MCU movies, with it set to follow the releases of Captain America: New World Order, Thunderbolts, and Blade.
When Does Deadpool 3 Start Filming?
Deadpool 3 began filming on May 23 at Pinewood Studios in London, UK, with the production being forced to contend with the ongoing writer's strike.
Fans have already caught their first behind-the-scenes look at the threequel production, revealing the beginnings of the movie's makeup work.
Which Actors & Characters Will Appear in Deadpool 3?
Deadpool 3 has already confirmed eight actors who will reprise their roles from the franchise's last entry, along with Hugh Jackman finally reprising his role as Wolverine to team up with Ryan Reynolds' Wade Wilson. Those actors are: 
Ryan Reynolds - Deadpool
Hugh Jackman - Wolverine
Stefan Kapicic - Colossus
Brianna Hildebrand - Negasonic Teenage Warhead
Shioli Kutsuna - Yukio
Rob Delaney - Peter
Morena Baccarin - Vanessa
Karan Soni - Dopinder
Leslie Uggams - Blind Al
On top of the returning icons, two new additions to the cast in undisclosed roles include Succession's Matthew Macfadyen and The Crown's Emma Corrin.
Both roles are being kept under wraps, but Corrin is expected to play Deadpool 3's lead villain while Macfadyen's role is said to be a major one.
Rumors have also pointed to two Loki actors appearing due to the movie's TVA connections, those being Owen Wilson's Mobius and Tara Strong's Miss Minutes.
Who Is the Villain in Deadpool 3?
The Crown's Emma Corrin was recently cast as Deadpool 3's lead villain, with her said to be "a foe to Deadpool and Wolverine." Little information is available regarding who she will play, although, contrary to prior theories and hints, the actress will not play X-Men villain Danger.
Additionally, Loki's TVA is likely to have some antagonistic presence in the movie as Wade Wilson causes chaos in the Multiverse.
What Is Deadpool 3 About?
Ryan Reynolds previously revealed his original plan for Deadpool 3 was for a "road trip" with Hugh Jackman's Wolverine. With Fox's iconic mutant actor confirmed to return, it's likely this may still be the movie's focus.
Writer Rhett Reese also called the movie a "fish-out-of-water" story that will "drop a lunatic into a very sane world." 
There are also expected to be Multiversal and time travel elements to the story, which will seemingly attract the attention of Loki's TVA, particularly Owen Wilson's Mobius and Tara Strong's Miss Minutes.
Deadpool 3 will still be holding onto its ties to the previous two movies as a number of X-Men return, potentially along with other unexpected mutants and past heroes from the Fox universe, thereby closing the book on that world.
Will Deadpool 3 Be Rated-R?
When Marvel Studios took over the former 20th Century Fox characters, many expressed fears the studio may drop the Deadpool franchise from R-rated to PG-13 as the MCU has yet to put out a project with the mature rating.
But director Shawn Levy already confirmed Deadpool 3 will be R-rated and promised "the violence is in your face and hardcore," which is particularly exciting to hear given Hugh Jackman's Wolverine is back in action.
Is Deadpool 3 in the MCU?
Across his first two movies, Ryan Reynolds' Deadpool resided in the FoxVerse, but at the end of his second installment, he was using Cable's time travel device to hop across the timeline and cause a whole world of chaos. So the Merc with the Mouth truly could have ended up in any universe by the end of his adventures.
Whether the movie actually takes place, at least partially, in the main Earth-616 timeline remains to be seen. But regardless, the movie is expected to have major consequences for the MCU and supposedly be the project to kick its Multiverse focus into gear as Phase 5 ends and Phase 6 begins.
Now that Deadpool is under Marvel Studios' control, he may well end off his threequel in the main MCU timeline, setting him up for crossovers and other connections with a multitude of projects.
The threequel will reportedly also include appearances from several characters from Loki and the Multiverse-monitoring TVA. Deadpool 3 and Loki have a lot in common as neither takes place within the usual MCU timeline itself but still connects to the overall picture from outside that reality.
What Phase Is Deadpool 3 In?
As Deadpool 3 was only announced after Marvel Studios debuted its Phase 5 and 6 slates at San Diego Comic-Con 2022, it has yet to be formally placed into either of the two Multiverse Saga phases.
But given the threequel will release after all the confirmed Phase 5 movies and shows, one would assume it will fall early in Phase 6, perhaps even as its first project ahead of February 2025's Fantastic Four.
When Will Deadpool 3 Release on Disney+?
The MCU has recently changed up its Disney+ strategy to give movies slightly longer time in theaters and for home purchase before bringing them to streaming.
Looking at the current theatrical-to-streaming window of 80 to 90 days used by Black Panther 2 and Ant-Man 3, Deadpool 3 ought to come to Disney+ around late January or early February 2025, provided the movie faces no further delays.
The first two Deadpool movies are two of the only R-rated movies currently streaming on Disney+ in the United States now.
When Does the Deadpool 3 Trailer Release?
As Deadpool 3 is still over a year away from release and has only just begun production, fans will be waiting a while for a peak at the movie, and the MCU has become rather inconsistent in its trailer release schedule. 
Looking at 2023's November MCU movie, The Marvels, the first trailer was released in early April, while 2022's Black Panther: Wakanda Forever dropped its debut teaser in late July.
But as the MCU has a whopping four new movies to promote over the course of next year, with Deadpool 3 being the last of them, it's likely its first trailer will come later than usual, perhaps toward the end of summer alongside Thunderbolts.
How Big Is Hugh Jackman's Wolverine Role in Deadpool 3?
Hugh Jackman's Wolverine return announcement came alongside that of Deadpool 3 itself, with the Merc with the Mouth's logo even being sliced through by Logan's adamantium claws on the title card. 
Even director Shawn Levy teased Hugh Jackman's massive role as he shared excitement for the iconic duo of Deadpool and Wolverine to be "together in an entire movie for the first time" as he gets to "tell a story about that pair."
Jackman and Reynolds had a back-and-forth joke online about the threequel being titled Wolverine & Deadpool instead of Deadpool 3 - something the fourth-wall-breaking actor firmly shut down.
All this evidence points to Jackman's Wolverine playing co-star to Reynolds' Deadpool, with the mutant pair seemingly being the co-leads.
How Long Is Deadpool 3?
Deadpool 3's runtime won't become apparent until the weeks leading up to its November 2024 release, long after filming has wrapped and the long post-production process has been completed.
But as Deadpool clocks in at 1 hour, 48 minutes and Deadpool 2 at 2 hours, a length of around 2 hours seems likely. Although the many plot points and MCU connections to be explored could make the movie far longer than its predecessors.
Is Deadpool 3 a Multiverse Movie?
Ryan Reynolds appeared to cryptically tease Deadpool 3's Multiverse storytelling in a previous promotional video, noting how he is excited to "talk about the creative Multiverse of storytelling."
Not only has Deadpool 3 been reported to be a Multiverse movie, but some also say it will be the project to "crack open" the infinite realities and turn it into a major plot point that will affect "everyone in the MCU."
Supposedly, Deadpool 3 will be the project to "really kick into full effect" the MCU's focus on the Multiverse as it comes just six months before Avengers: The Kang Dynasty arrives in theaters.
The Deadpool franchise's fourth wall breaking already means almost anything can happen and anyone can appear, but the Multiverse makes that more true than ever as MCU, FoxVerse, and anyone from Marvel history can truly show up.
Will Kang Appear in Deadpool 3?
Jonathan Majors' Kang has not yet been confirmed for Deadpool 3, but with it being a Multiversal movie set to release six months before Avengers: The Kang Dynasty, it wouldn't be shocking to see him appear in some form.
That said, Doctor Strange in the Multiverse of Madness was also an important Multiverse movie in the current MCU saga, and the writers still opted to omit Majors' Kang from the blockbuster sequel.
Of course, this all hinges on how Marvel Studios opts to handle the situation surrounding Majors and his ongoing court case. The jury is still out on whether Kang will be recast in the MCU ahead of Avengers 5.
Will Deadpool Appear in Avengers 5?
Most are expecting Ryan Reynolds' Deadpool will find himself in the MCU timeline by the end of his third solo outing. So it would be surprising if he didn't appear in either The Kang Dynasty or Secret Wars to join in the fight against Kang.
If Deadpool does team up with the Avengers, this would mark the first time this version of the fourth-wall-breaking character has appeared in a movie that was not his own, let alone one with a PG-13 rating as opposed to his usual R-rated space.
It remains to be seen how Marvel Studios would adapt the character's comical personality and unique style to fit into a more traditional superhero setting.
Will There Be a Deadpool 4?
Obviously, as Deadpool 3 is only just entering production now, the news is sparse when it comes to the character's MCU future. But given his immense popularity and how Marvel Studios is only just now getting its hands on the character, the studio likely has big plans for him and Ryan Reynolds going forward.
This ought to include crossovers with other characters, appearances in team-up blockbusters, and probably Deadpool 4. After all, the superhero comedy is currently Marvel Studios' only foray into the R-rated space.
---
Deadpool 3 hits theaters on November 8, 2024.