Will Jonathan Majors be recast as the MCU's Kang the Conqueror ahead of Avengers: The Kang Dynasty and Avengers: Secret Wars?
The Avengers 5 actor found himself in hot water after being arrested for the strangulation, assault, and harassment of his now ex-girlfriend who worked on Ant-Man and The Wasp: Quantumania. Further allegations emerged after the New York City incident claimed Majors has abused multiple women over the years.
While Majors' team continues to deny the allegations and has even shared text messages to help prove his innocence, the ongoing case has taken a toll on the MCU star's thriving Hollywood career.
The actor has already been removed from a US Army ad campaign and is set to be recast in several of his upcoming projects.
Why Jonathan Majors Is Hard to Lose
While other studios have been quick to cut ties with Jonathan Majors, Marvel Studios has a much tougher decision under its belt. After all, the MCU has already committed to building the next three years of Multiverse Saga storytelling and the next two Avengers movies around his Kang the Conqueror.
According to Joanna Robinson, the author of the upcoming book MCU: The Reign of Marvel Studios, who spoke on The Ringer's The Big Picture, the plan to place Kang at the "center of everything" only even came about after seeing Majors' performance as Kang and the reactions to him: 
"I was told by someone who works for Marvel, it was not the plan to make Kang the center of everything until they saw the dailies from 'Quantumania' and after his performance in 'Loki,' which was so strong they were like, 'This is it. This is our way forward. We've lost our varsity hero team, but let's set up around this guy Kang and this performer that so many people are reacting to.'"
Majors has also become a huge name lately after taking on villain roles in Ant-Man 3. and Creed 3, with particular praise given to his show-stealing performances. Early screenings of the upcoming bodybuilder flick Magazine Dreams have even claimed he delivered an Oscar-worthy performance in the movie.
So, with the decision to place Kang at the forefront of the MCU having only been made due to Majors' own talent and what he brought to the role, finding a new actor to simply slot into that is no easy task. 
5 Ways Marvel Could Handle Its Jonathan Majors Problem
1.) A Simple, Unexplained Recast
If the worst comes to pass, and Jonathan Majors has to leave the Marvel Cinematic Universe, perhaps the cleanest option is a simple recast.
In this scenario, Marvel Studios would make no attempt to explain why Kang suddenly looks different, and instead just push forward with another actor who can embody the look, traits, and talent that Majors brought to the role.
There is precedent for this in the MCU, as Edward Norton's Hulk, Terrance Howard's Rhodey, and Emma Fuhrmann's Cassie Lang were all recast with no explanation, and the same is expected to happen next year as Harrison Ford replaces the late Willaim Hurt as General Ross in Captain America 4.
2.) Using Other Kang Variants
Alternatively, Marvel Studios could do something akin to the prior solution, but while also establishing not all of Kang's Variants are played by the same actor - either through a larger explanation or just an off-handed line.
Loki and Spider-Man: No Way Home proved Variants of a character can be played by different actors. However, Ant-Man and The Wasp: Quantumania appeared to throw a spanner in the works as the post-credits scene showed off countless Kangs, all of which were played by Jonathan Majors.
Perhaps the MCU could revisit the Council of Kangs, but this time including a variety of Variants played by different actors. This would set a precedent for someone new to become the leading Kang actor in the MCU, shifting the focus off Majors.
3.) Guardians 3 Holds The Solution
Ever since Guardians of the Galaxy Vol. 3 released and Chukwudi Iwuji delivered one of the MCU's greatest villain performances yet as the High Evolutionary, many have suggested he may be the perfect choice to replace Jonathan Majors.
On some level, the High Evolutionary does share some traits with Kang in their mutual scientific interest, desire for control, and somewhat crazed personality. Both are even purple-wearing villains who are played by Black actors, so it wouldn't be a massive stretch to retcon the Guardians villain into a Kang Variant.
There's no reason the High Evolutionary being revealed as the Earth-616 Kang would have any impact on the Guardians' own story, and, if anything, it would help make Vol. 3 a more important chapter in the Multiverse Saga.
4.) Finding a New Big Bad
As mentioned before, Kang supposedly wasn't always the plan for the MCU's current saga until Jonathan Majors came along. Since Marvel Studios always plans far ahead, that would seem to suggest they had a previous direction and perhaps villain in mind which they could pivot back to.
Many had already been calling for Doctor Doom to be the lead villain of Secret Wars, as he is in the comics. Perhaps Victor von Doom could be introduced sooner rather than later to become the new focus of the ongoing Multiverse Saga.
But this notion becomes far more unlikely when one considers how Avengers 5 has already been announced and begun writing as The Kang Dynasty. So, unless they are looking to start over and reannounce the movie, Marvel Studios is stuck with Kang, but not necessarily Jonathan Majors.
5.) Keep Calm and Carry On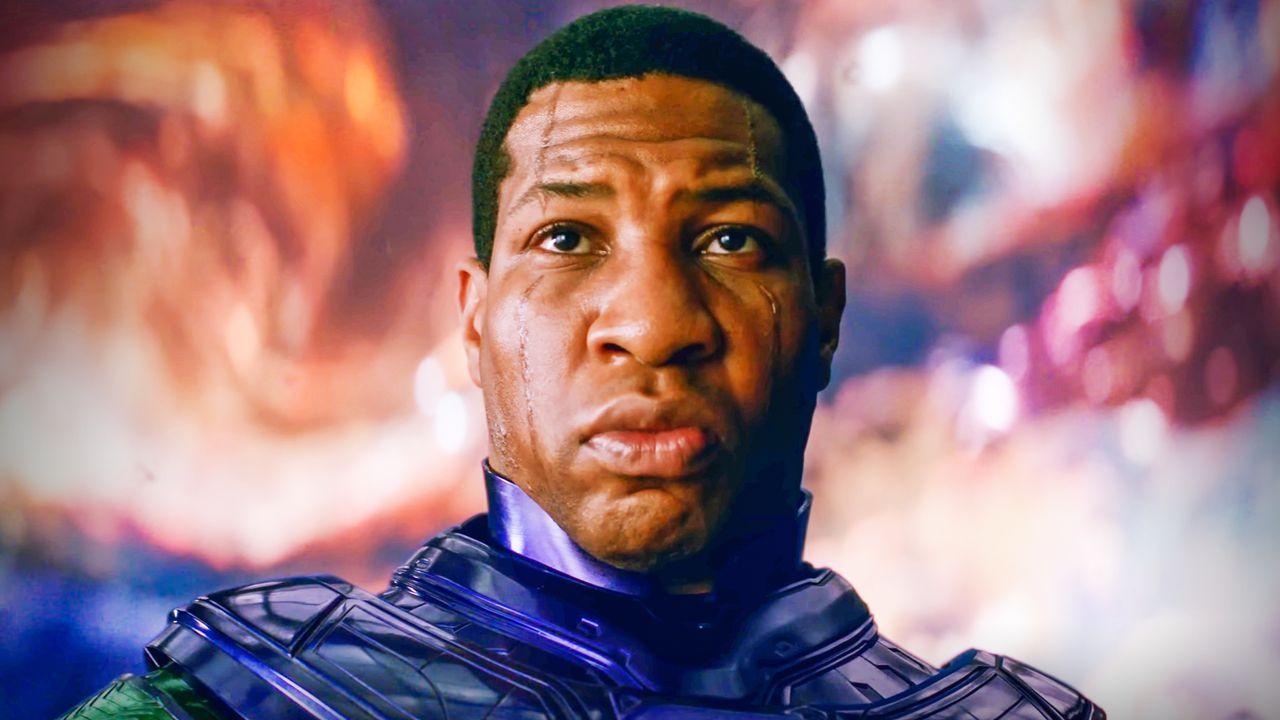 Marvel Studios may still opt to continue forward with Jonathan Majors, provided the verdict of his trial comes back not guilty. If the actor were to be found guilty of the assault and abuse allegations, his time in the MCU will undoubtedly be at an end, especially given he could face as much as a year in prison.
Even if Majors is found to be innocent in his case, there will likely be a portion of the fan base who continue to call for his cancelation and firing. This is why a "not guilty" verdict for the actor doesn't necessarily mean Marvel Studios will keep him on as Kang, but they could equally choose to turn a blind eye to those pleas.
How Will Marvel Resolve the Jonathan Majors Situation?
Marvel Studios has reportedly been "discussing options" with Majors' team regarding his future as the MCU's Kang the Conqueror, although it seems no decision has yet been made regarding his future.
While certain reports have claimed Marvel Studios may be exploring a recast and may even have a particular actor type in mind with Damson Idris, others have suggested that idea hasn't been brought to the table yet.
Back when James Gunn was fired from Guardians of the Galaxy Vol. 3 after a series of controversial old tweets resurfaced, Disney's Alan Horn, who was the one to oust the director, supposedly "couldn't sleep" over the decision. So perhaps the studio will look to take its time to see how things play out this time around.
Much of Marvel Studios' response to Jonathan Majors' allegations will likely hinge on his legal proceedings and any evidence that may emerge from them. The actor already appeared for a hearing via Zoom, with his next court date set for June 13.
Whatever happens with Majors' verdict and how it affects public opinion ought to help guide Marvel Studios' decision on whether to recast Kang. In the meantime, the studio will likely continue to closely monitor the situation, remain in contact with Majors' team, and weigh a number of options.
If Majors is found guilty, it's tough to imagine a world where Disney, Marvel, or any major studio for that matter, would be looking to work with him anytime soon. This is especially true when it comes to a role like Kang which would make Majors the face of the MCU's storytelling for several years to come.
So, will Jonathan Majors be recast as the MCU's Kang? The honest answer, for now, is nobody knows, and it's unlikely any decision has even been made.