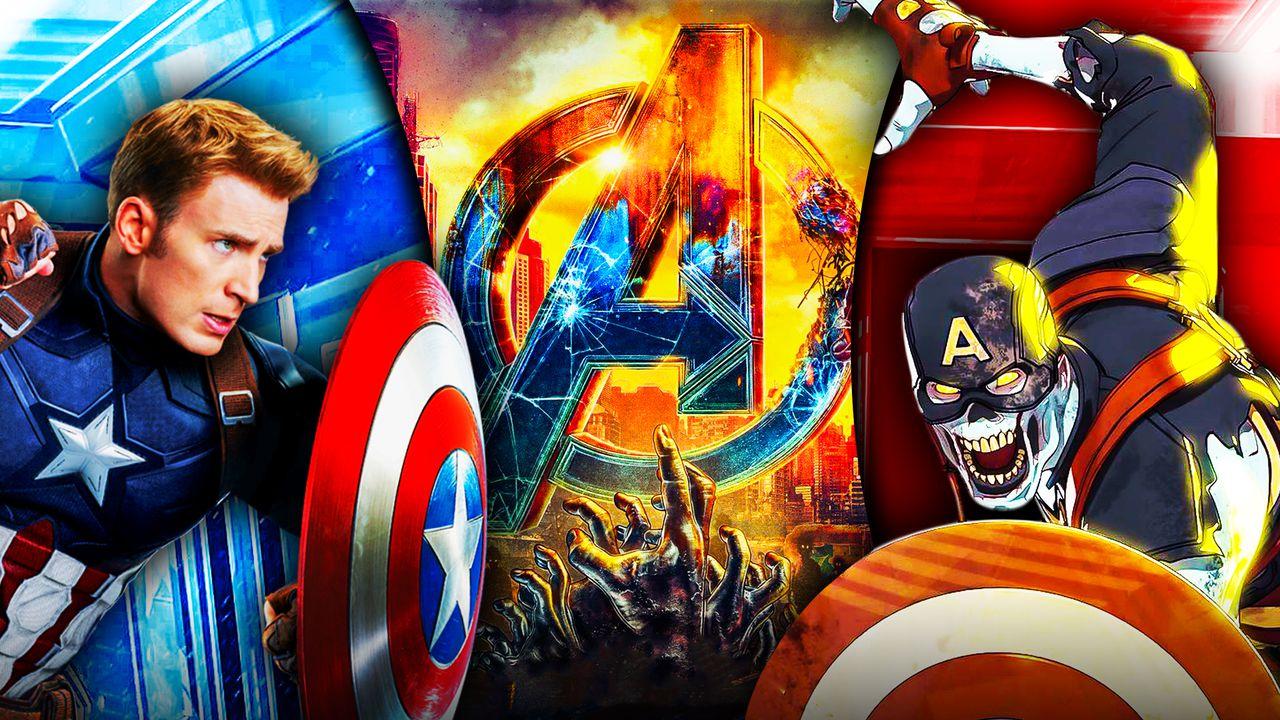 Marvel Studios' What If...? is set to realize a number of alternative Marvel Cinematic Universe storylines.
From the twist of Peggy Carter taking the Super Soldier Serum in Captain America: The First Avenger to Yondu kidnapping T'Challa instead of Peter Quill at the beginning of Guardians of the Galaxy, fans will see popular MCU titles re-imagined with one small twist. While the series will primarily focus on re-working theatrical installments, What If...? will also turn to the page for inspiration.
Trailers have revealed the popular Marvel Zombies comic storyline will jump to the streaming screen at some point in the animated adventure's first season. The episode will transform a number of Avengers into flesh eaters, with Bucky Barnes and Spider-Man tasked with defeating their new undead enemies.
Now, a new official poster hints at the scope of the upcoming episode.
ALL EYES ON MARVEL ZOMBIES
The Marvel Cinematic Universe is getting zombified.
The official Marvel Studios Twitter account shared a new poster inspired by an upcoming What If...? episode that follows the famous Marvel Zombies comic storyline.
The poster itself, created by artist @chris_digiart, features a zombified Captain America, wearing his stealth suit from Captain America: The Winter Soldier, as well as an undead Iron Man in what looks to be his nanotech armor from Avengers: Infinity War.
AN AVENGERS-LEVEL ZOMBIE THREAT
While this poster does not reveal much about the upcoming What If...? Marvel Zombies episode, it does indicate this will be an Avengers-level threat. The shattered buildings, piling up zombies, and the Avengers logo makes it clear that this episode will be a climactic installment in What If...?'s first season.
Marvel Studios reserves world-shaking events for enemies worthy of needing multiple heroes to snuff them out. As intimidating as Yellowjacket was to Cassie Lang, his villainous plans in Ant-Man did not exactly warrant Earth's Mightiest Heroes to step in.
Threats like Loki, Ultron, and Thanos required the Avengers in order to defeat them. While the Asgardian, artificial intelligence, and Mad Titan all brought something different to the table, they are united in one commonality: their bidding was carried out by a faceless army.
Trailers thus far have only showcased a singular zombie at a time, but this poster emphasizes that the walking dead will come in hoards. For this reason, a team will be needed to stand a chance. Promotional material has revealed Bucky Barnes and Spider-Man will aid in the fight against the undead, but they likely will require the help of a full squad. This could be where the rumored Guardians of the Multiverse step in, a team consisting of Captain Carter, T'Challa's Star-Lord, Killmonger, and others.
What If...? premieres this Wednesday, August 11, streaming exclusively on Disney+.
---