Fans got a new update on the MCU's upcoming Disney+ series, Spider-Man: Freshman Year, whose release date has been up in the air for some time.
While Freshman Year became an exciting prospect for Peter Parker's MCU origin story being told, it's gone through more than its fair share of issues, with reports at one point indicating it was close to being cancelled altogether.
With nearly a dozen exciting villains set to take the spotlight alongside a younger take on the web-slinger, Marvel Studios will finally get a chance to explore the young hero's story in a way that hasn't been seen in the live-action MCU.
And thanks to the inclusion of other big names from across the Marvel universe like Charlie Cox's Daredevil, fans are eagerly awaiting to see what the franchise can do with this intriguing animated adventure.
Spider-Man: Freshman Year Gets Release Window Update for Disney+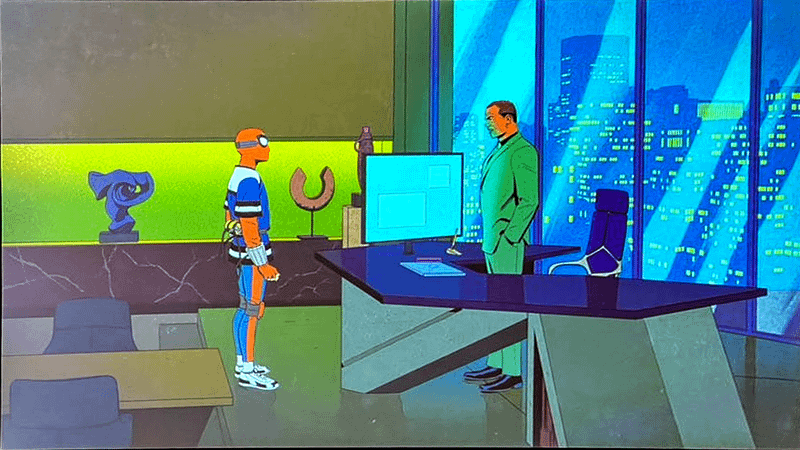 While there is no official release date for Spider-Man: Freshman Year yet, insider KC Walsh shared that Spider-Man: Freshman Year is now eyeing a late 2024 release window for its upcoming debut on Disney+. This update has not yet been confirmed by Marvel Studios.
When fans initially got their first look at the series at San Diego Comic-Con 2022, it was only announced to be released in 2024, with nothing more specific regarding its timeframe.
Will Spider-Man Disney+ Show Even Hit Late 2024 Release?
Even with so much uncertainty surrounding this new Disney+ show, more recent reports surrounding the animated Spider-Man show have been much more optimistic when discussing its potential release date.
Part of this has to do with the issues that Marvel Studios Animation has had as a whole over the past couple of years, with a number of shows outside of this one in regular danger of being put on the chopping block.
Thankfully, this update comes as one of the most positive reports regarding Freshman Year in quite some time, even though the series is still at least 18 months away from reaching Disney+.
Hopefully, Disney and Marvel will be able to take all the time necessary on this show to bring it up to the standard that MCU fans expect, especially with other delays potentially coming on the live-action side as well.
Spider-Man: Freshman Year is expected to premiere on Disney+ in late 2024.
---
Richard Nebens joined The Direct in March 2020, now serving as the site's Senior Writer and also working as an assistant editor and content creator. He started his journalism career as a hobby in 2019 and is passionate about sharing news and stories from the entertainment industry, especially comic book movies, comedy, and sci-fi. Richard looks to expand his knowledge about movies and TV every day, and he is eager to stay locked into the latest releases and breaking news at every opportunity.