As the MCU heads further into Phase 5 (and eventually onto Phase 6), there are still plenty of cliffhangers that need to be resolved from both recent and not-so-recent projects. 
Marvel Studios' super-powered franchise has built itself on connective storytelling, spinning narrative webs from title to title and setting things up years in advance for payoffs that won't come until somewhere later down the line. 
The latest example of this could be seen in James Gunn's Marvel farewell, Guardians of the Galaxy Vol. 3. While the intergalactic adventure wrapped up a story a decade in the making, it also helped to set up a whole new future for this space-faring franchise-within-a-franchise. 
So with the Marvel Studios machine showing no sign of slowing down, here is every MCU cliffhanger that still needs to be resolved.
1.) Doctor Strange's Karl Mordo Post-Credits Scene
One of the oldest hanging threads on this list is the Karl Mordo post-credits scene from 2016's Doctor Strange. Scott Derrickson's adventure into the world of Marvel Mystic ended with Chiwetel Ejiofor's Mordo breaking bad, seemingly setting him up to be the villain of the inevitable sequel. 
However, that was not the case, as Ejifor's dastardly sorcerer only appeared in Multiverse of Madness (MoM) as an alternate version of himself with Elizabeth Olsen's Scarlet Witch playing that film's villain. Since MoM's reveal, it has been revealed that Earth-616 Mordo was going to be killed off by Wanda in a deleted scene, but since that sequence did not make it into the film, that means 616 Mordo is likely still out there.
2.) Spider-Man: Homecoming's Scorpion Post-Credits Scene
After audiences watched Tom Holland's Spider-Man take down Michael Keaton's Vulture in Spider-Man: Homecoming, another villain was teased who has not been seen or heard from again (at least up until now) in Michael Mando's Scorpion. Mando's take on the iconic Spidey villain gets a little under a minute of screentime in Homecoming's post-credits stinger, telling Keaton's Adrian Toomes he "heard a rumor" Toomes knows the secret identity of Holland's wall-crawler. 
Two solo spidey movies later and Mando's Marvel character has not been addressed, but with Holland's upcoming Spider-Man 4 having been teased as a "street-level story," Mando's Scorpion feels like a shoo-in to pop back up for the first time since 2017. 
3.) WandaVision's White Vision Disappearing
Since WandaVision, fans have seen what becomes of Elizabeth Olsen's titular Marvel hero, but Paul Bettany's Vision has not gotten the same attention. The super-powered android took on a new form during the series, sporting an all-white look and being colloquially known as White Vision. 
Seeing as the character jetted off to somewhere at the end of Marvel's debut Disney+ series, White Vision is still out there, and with Vision Quest on the horizon, it's only a matter of time before Bettany's MCU character is back in action. 
4.) Falcon and Winter Soldier's Reveal of Sharon Carter as the Power Broker
One of the biggest twists from The Falcon and the Winter Soldier was Sharon Carter (played by Emily VanCamp) being revealed to be the mysterious Power Broker. The intrigue was compounded in one of the series' post-credits scenes when Carter was seen answering a call from an unknown number, telling the mystery caller to "line up [their] buyers" as "we're about to have full access to government secrets, prototype weapons, you name it."
The most likely place this thread could be picked up would be in 2024's Captain America 4, as the star-spangled blockbuster is set to dive into the world of international espionage again on the shoulders of Anthony Mackie's newly dubbed Captain America. 
5.) Shang-Chi and the Legend of the Ten Rings' Xialing Post-Credits Reveal
There are plenty of directions the MCU could go after the credits rolled in Shang-Chi and the Legend of the Ten Rings, but one of the most interesting has to be related to the reveal of Meng'er Zhang's Xialing taking over the Ten Rings after her father's defeat.
A rumored Ten Rings Disney+ series is seemingly in the works, so that would be the natural fit for Xialing and her team of warriors to appear next. But with the trimming of the MCU slate that has gone on over the last year or so, there's a good chance fans don't hear from the Ten Rings until a full-on Shang-Chi sequel. 
6.) Eternals' Arishem Judgement
The gargantuan Arishem warned he will "return for judgment" after a Celestial was sacrificed to save the people of Earth at the end of Eternals, so that means surely he will be coming back at some point. 
This final warning is likely the first tease fans have gotten about the beloved Marvel Comics villain Galactus joining the fray on-screen, something that could play heavily into Eternals 2, if and when that officially gets announced. 
7.) Eternals' Eros & Pip the Troll's Post-Credits Scene
Another Eternals cliffhanger fans cannot wait to see more of came in the form of Harry Styles' MCU debut as bother of Thanos, Eros (aka Starfox). Appearing in the cabin of the Domo alongside the group of Eternals headed for the Cosmos, Styles' Eros was instantly charismatic, coming with his comic-accurate troll friend Pip (played by Patton Oswalt).
Eros and Pip feel like a sure bet for Eternals 2. Harry Styles recently revealed he would be taking a break from acting; however, Marvel Studios producer Nate Moore has said the character's introduction wasn't "just a stunt," so a follow-up on this tease must be on the cards. 
8.) Spider-Man: No Way Home's Peter Parker Amnesia Ending
At the end of Spider-Man: No Way Home, fans saw not just a changed Peter Parker but a changed world surrounding him. After Tom Holland's teenage wall-crawler had his secret identity revealed in Far From Home's finale, the entire universe has now forgotten Peter Parker thanks to some No Way Home handiwork from Benedict Cumberbatch's Doctor Strange. 
This means there are a lot of questions going forward. What will Peter do with the fresh start granted from his newly-found anonymity? And will he try to rekindle his friendship (and romantic bond) with his friends Ned and MJ? It is an interesting jumping-off point for a new set of Spidey films to start from and will likely be tackled beginning in Spider-Man 4. 
9.) Spider-Man: No Way Home's Eddie Brock Symbiote Post-Credits Scene
Another potential setup for the next set of Spider-Man films came in No Way Home's post-credits scene. After Tom Hardy's Eddie Brock (and, in turn, the alien Symbiote Venom) were mysteriously teleported to Earth-616 at the end of Venom: Let There Be Carnage, the pair's stay was short-lived, being sent back to the Sony-verse in the same way the other Multiversal villains were in No Way Home's finale. 
However, Eddie and Venom left one key thing behind, a small bit of the Symbiote's black goo, potentially hinting at Earth-616 getting its own Venom or perhaps the iconic Black Suit Spider-Man storyline coming in Tom Holland's Spider-Man 4. 
10.) Moon Knight's Jake Lockley Post-Credits Scene
Right now, it remains unclear where Moon Knight will pop up next in the MCU, but after the cliffhanger Moon Knight Season 1 ended on, surely, he will come back in a big way. After fans spent most of the series getting to know two of the iconic Marvel hero's split personalities in Steven Grant and Marc Spector, a third made himself known to close things out in Jake Lockley. 
Lockely was seen in the post-credits sequence of Season 1, killing Ethan Hawke's Arthur Harrow and will almost definitely play into Moon Knight Season 2 when that comes around. Marvel Studios President Kevin Feige has said that "there's a future for that character," so, those looking for more of Oscar Isaac's gritty superhero may not have to wait too long. 
11.) Doctor Strange in the Multiverse of Madness' Clea Post-Credits Scene
Another Phase 5 last-minute character introduction came in Doctor Strange in the Multiverse of Madness with Charlize Theron popping up as longtime Doctor Strange comics character Clea in the film's post-credits scene.
Before ripping a hole in time and space, Theron's mysterious new hero approaches Benedict Cumberbatch's titular doctor, telling him, "You caused an incursion, and we're going fix it," potentially setting up where Doctor Strange 3 would go as the pair traverse realities to stop universes from tearing themselves apart.
12.) Thor: Love and Thunder's Hercules Post-Credits Scene
After the close of Thor: Love and Thunder, a whole new world of MCU gods has seemingly opened up. After his confrontation with Chris Hemsworth's God of Thunder ended in embarrassment, Zeus (played by Russell Crowe) tasked his son Hercules with taking down Thor as he seeks for the universe to fear gods once again. 
Hercules has been a guest star in Thor and Avengers comics for years, so, for the character to finally get his MCU debut with Ted Lasso star Brett Goldstein in the role, he feels like a natural fit to be one of the main villains of the next Thor film.
13.) Thor: Love and Thunder's Jane Foster in Valhalla (Thor Will Return)
While not the first movie to sport a "Thor Will Return" tag at the end of its runtime, Thor: Love and Thunder did utilize the Marvel Studios end-credits staple in a unique way that could play into future projects. Right before that text appeared on-screen, audiences were treated to a post-credits stinger live from Valhalla, as Natalie Portman's Jane Foster/Mighty Thor was enjoying time in the after-life, seemingly hinting at a future for her version of the character should she be resurrected in some way. 
A Thor 5 feels inevitable, but with Chris Hemsworth perhaps winding down his time in the franchise, could this "Thor Will Return" be referring to Portman's version of the hero? And maybe the fifth film in the franchise could tap into this, making it a mission to bring her back from the afterlife. 
14.) She-Hulk's Reveal of Skaar
The MCU's version of the Hulk has not had a solo movie since 2008's The Incredible Hulk. However, that could all change soon, especially after his son Skaar (who plays a pivotal role in the comics) was revealed to close out Season 1 of She-Hulk: Attorney at Law. 
With rumors swirling of a World War Hulk movie starring Mark Ruffalo's not-so-friendly green giant, Skaar could play a key part in that film, potentially getting into his parentage and what Bruce Banner has been up to since Avengers: Endgame. 
15.) She-Hulk's Reveal of Wong Breaking Blonsky Out of Prison
Post-Avengers: Endgame, Benedict Wong's Wong and Tim Roth's Emil Blonsky/Abomination have been intertwined in a Marvel bromance of sorts. The pair popped up in Shang-Chi and the Legend of the Ten Rings and were then a part of a cliffhanger at the end of She-Hulk as well when Wong broke Emil out of prison for some unknown reason.
It remains unclear when this hanging thread will be resolved, but one popular theory has the Sorcerer Supreme playing a part in the upcoming super-powered team-up Thunderbolts, seeing as Blonsky is rumored to appear in that film. 
16.) Wakanda Forever's T'Challa's Son Reveal in the Post-Credits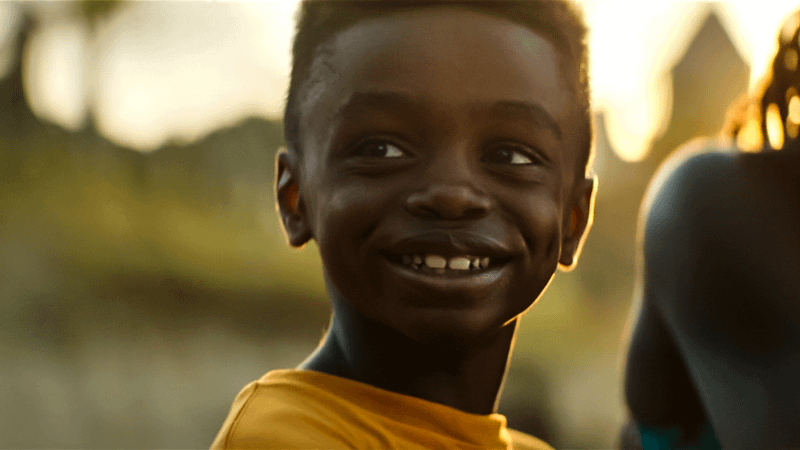 Black Panther: Wakanda Forever was in large part about looking back at the legacy of the late great star of the franchise, Chadwick Boseman, and nothing exemplified that better than the post-credits reveal of his son, T'Challa (named after his dad). 
While Letitia Wright's Shuri just helped save her nation from a crisis in the Black Panther sequel, the reveal of an unknown heir to the throne will almost surely send things into a frenzy not just within the African nation but across the world. Director Ryan Coogler teased that he will come back to Black Panther, "as long as folks will have [him]," so a Black Panther 3 feels like the most likely place for this cliffhanger to be addressed. 
17.) Guardians of the Galaxy Vol. 3's New Guardians Team Post-Credits
In the lead-up to Guardians of the Galaxy Vol. 3, much was made about this being the "end of the chapter" for the iteration of the Guardians team that fans have come to know and love over the last decade, but many did not expect to be introduced to this next generation team right there and then within the film. 
With James Gunn having now moved on from Marvel and setting up shop as DC Studios co-CEO alongside Peter Safran, the future of the Guardians franchise remains in question. But a tease like the one seen in the Vol. 3 post-credits scene with the new team could indicate a fourth film, a solo movie focusing on a hero like Will Poulter's Adam Warlock, or even a crossover with another team of intergalactic heroes (i.e. the Eternals) may be in the works. 
18.) Guardians of the Galaxy Vol. 3's Star-Lord Post-Credits/Ending
Up to this point, no Guardians team member has gotten the solo movie treatment like many other MCU characters; however, that could all change with Chris Pratt's Peter Quill/Star-Lord.
The final Vol. 3 post-credits stinger saw Pratt's bumbling badass head back to Earth to reunite with his grandfather, ending with the text "Star-Lord Will Return" emblazoned on the screen. This could point to a Star-Lord solo film or perhaps the character being a mainline member of the Avengers as the franchise heads towards its next big team-up event in Avengers: The Kang Dynasty.