It was rumored near the end of 2020 that there was interest, likely from Sony, for Tom Hardy's Eddie Brock and Venom to have a role in Spider-Man: No Way Home. However, when asked by the press about this rumor, Marvel Studios President Kevin Feige played coy about Venom's inclusion in the Marvel Cinematic Universe. In the post-credit scene of Venom: Let There Be Carnage, it was finally confirmed to fans that one of Parker's biggest villains had seemingly arrived in the MCU.
But, hilariously, when No Way Home was released in theaters, one of its post-credit scenes immediately booted Brock out of the MCU, only leaving a tiny piece of the symbiote behind and having no involvement whatsoever with the plot.
After previously mentioning that Venom was considered for the Spidey threequel's final confrontation, co-writer Chris McKenna has now revealed a few more details about the version of the plot had the head-biting anti-hero appearing in a grander role.
Eddie Brock Put on the Bench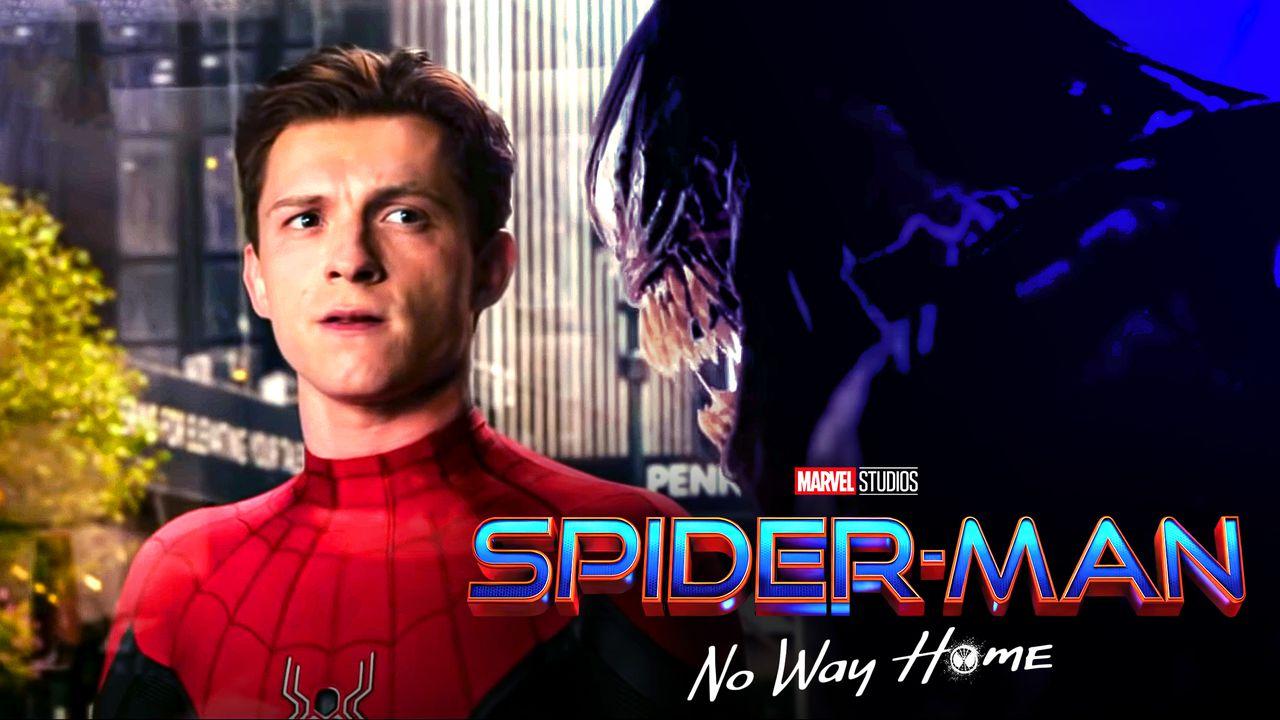 In an interview with Empire (via Digital Spy), Spider-Man: No Way Home co-writer Chris McKenna explained how there were versions of the movie "where [Eddie Brock] shows up earlier:"
"So Eddie Brock makes it to the MCU but he never makes it out of a bar. But there were versions where he shows up earlier."
McKenna specified that they had attempted to integrate him into the final battle at the Statue of Liberty and even had them both "stuck in the Lincoln Tunnel," but they ultimately remained stuck in the bar:
"We were going to try to have him show up at the Statue of Liberty [for the final fight], and we were even toying with having him stuck in the Lincoln Tunnel."
However, McKenna and his fellow writer Erik Sommers don't expand on why Venom's role was so limited.
Venom Only Needed for His Body
It's funny that it appears the only reason that Venom and Eddie Brock were plopped into the MCU was so that he would leave a piece of the symbiote behind. Something which every fan is anticipating for Tom Holland's Peter Parker to find.
As for the idea of them both being stuck inside the Lincoln Tunnel instead of a bar, it's possible that maybe Doctor Octopus' attack on Spider-Man was thought to happen there instead of the Alexander Hamilton Bridge. Both of them may have fought there, resulting in the collapse of the tunnel and leading to Eddie Brock and Venom being stuck for the entirety of the plot. But, again, that is merely speculation.
Whatever the case, Venom being included in the final battle at the Statue of Liberty was scrapped early on in the writing process. Another possibility was that, as the finale was being rewritten, Venom's role was drastically reduced to merely a cameo to facilitate the introduction of the symbiote into the MCU.