A new report revealed that Marvel Studios is cutting down on how many Disney+ shows it'll be debuting on its service during 2023.
Marvel Studios and release dates have not gotten along recently. Just the other day, Disney+ removed all of the release windows for the MCU's Phase 5 projects from the service.
Additionally, The Marvels was pushed back four months to November, and What If…? was officially delayed—potentially being pushed back into 2024.
Sadly, it seems that these delays aren't going to ease up anytime soon.
Marvel Studios Delaying Disney+ Shows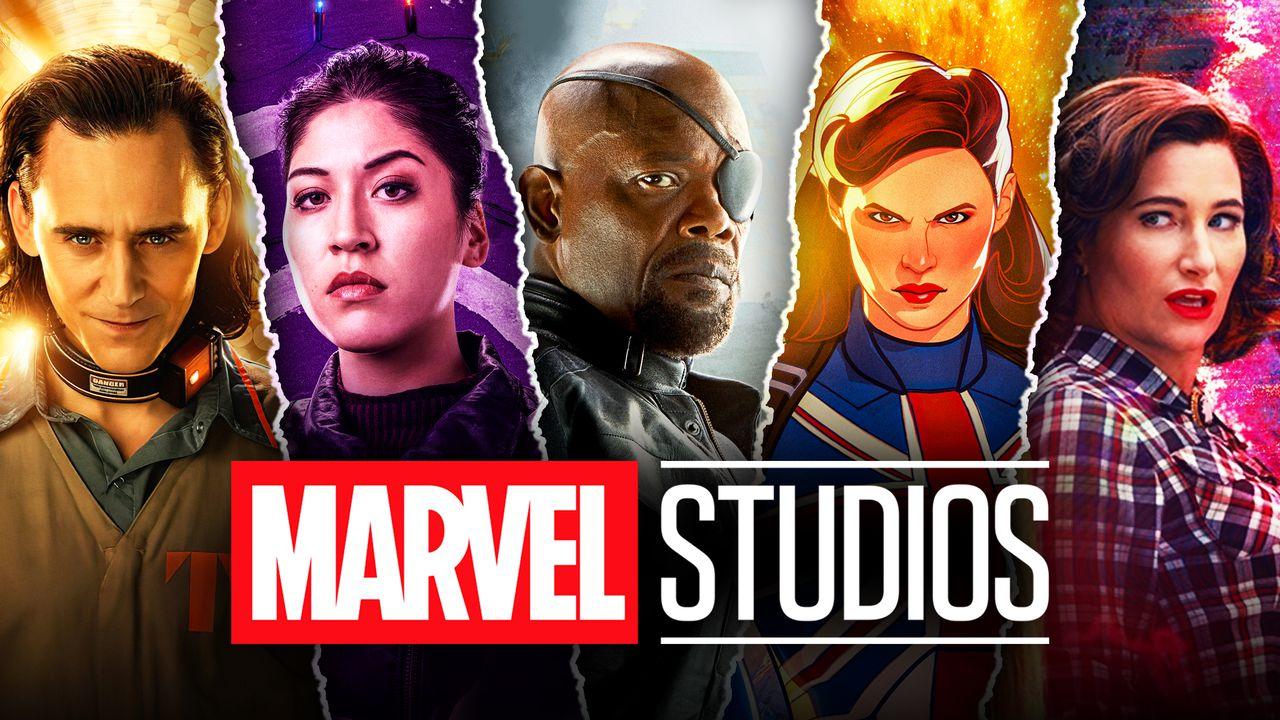 A new report from Variety revealed that several upcoming Marvel Studios Disney+ projects will be delayed.
According to insiders, five Disney+ series that were originally scheduled for 2023 have now been narrowed to three or four. Presumably, this is only in reference to live-action projects.
So which Marvel Studios series are most likely to release this year, and which ones will get postponed?
Secret Invasion
The upcoming series starring Samuel L. Jackson's Nick Fury was expected to land at some point early in 2023. However, that has not yet come to be.
The latest update on the situation came from insider KC Walsh, who claimed that the final release date for Secret Invasion was June—a month after his original claims of May. Other rumors have even tried saying it might not premiere until September.
Sadly, there's no official word from Marvel Studios on when it'll be dropping the Skrull-centric show. At the very least, fans should be expecting this series to be a lock for 2023.
Echo
While Alaqua Cox's Echo was originally set to premiere this summer, reputable sources, such as Murphy's Multiverse, reported the project won't be landing in 2023. Instead, it'll likely have a new release date at the start of 2024.
But why the big delay?
Well, Lizzie Hill from The Cosmic Circus vaguely shared how she was "hearing things lately" that made her "very very concerned about Echo."
Most recently, however, the star of the series herself seemed to tease an October 2023 premiere. So there's lots of conflicting information out there.
Marvel Studios has not commented on any possible production issues with Echo or offered any update on a release window.
Loki Season 2
The first Marvel Studios Disney+ show to get a second season is getting ready to make its grand return. Sadly, like many other MCU projects, its release is unknown.
Originally, Tom Hiddleston was set to return to Loki in the Summer of 2023. Sadly, that release window was put into question thanks to a recent update on Disney+ which changed its expected debut to "Coming Soon."
Alongside Secret Invasion, Loki Season 2 is expected to release in 2023, even after any unforeseen delays. It's not known which of the two will air first.
Ironheart
Out of all the upcoming projects, Ironheart has been strangely quiet—which isn't necessarily a good or bad thing.
Originally, the show was aiming for a release in the fall of this year. However, like the rest of Marvel's Disney+ slate, the series is now just simply "Coming Soon."
If fans do end up getting a third MCU series this year, it's very likely to be Dominque Thorne's Ironheart.
Agatha: Coven of Chaos
The WandaVision spin-off Agatha: Coven of Chaos was originally set to debut at some point towards the end of 2023 or the start of 2024.
However, according to industry insider KC Walsh, the project's release date is now labeled as TBD (to be determined) internally at Marvel Studios. Some whispers have even teased that it might have been delayed all the way into 2025.
Marvel Studios or Disney have not commented on any of the recent rumors regarding the project's release date.
The series is in active production in Atlanta GA, so at the very least, fans can rest assured that Kathryn Hahn's project is still going forward.
X-Men '97
At San Diego Comic-Con 2022, the upcoming revival of the X-Men Animated Series was given a release date of fall 2023. Aside from that, Marvel Studios revealed nothing specific—not even rumors have added much.
The show's head writer, Beau DeMayo, hinted that it is still aiming to debut this coming fall despite all of the MCU delays happening.
The series has already been renewed for a second season, which is seemingly already in production.
What If…? Season 2
Originally, the second season of What If…? was expected to premiere in 2022, a year after its freshman run.
When that didn't happen, it seemed Marvel Studios looked at an early 2023 drop. Now, over halfway through March, it's clear that isn't happening either.
If industry insider KC Walsh is to be believed, the animated show won't be returning to Disney+ until the first quarter of 2024.
Marvel Studios has still not commented on a new release window for the show.