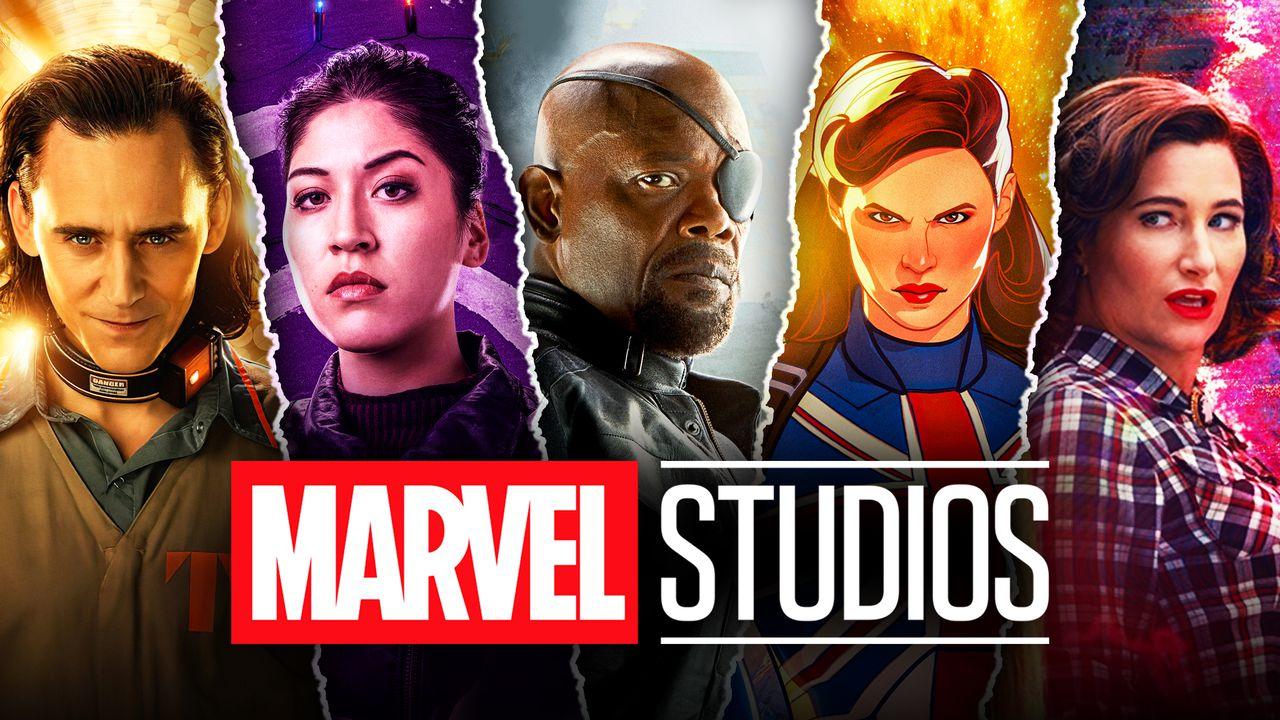 A new report looks to have revealed that three MCU Disney+ series will be delayed out of 2023. 
As Marvel Studios looks to kick off its third calendar year of releasing content on Disney's streaming platform, it is also going through a bit of change. 
Release timing is always in flux at the MCU, but that is the case right now more than ever. It's been made clear that Disney would be reducing its output over the next few years to focus on quality over quantity. 
While no exact specifics for what that actually means have been made public, it could mean the shuffling of MCU projects as the franchise's Multiverse Saga marches along - something that seems to be coming to fruition right now.
Marvel's Disney+ Delays Reportedly Revealed
A Marvel Studios insider recently posted that they have discovered three Marvel Studios Disney+ shows initially meant to release in 2023 would be pushed out this year. 
In a Reddit post on r/MarvelStudiosSpoilers, coming from sources of the subreddit's moderation team, it's noted that there will be some schedule changes at Marvel Studios, including for What If...? Season 2, Echo, and Agatha: Coven of Chaos. 
What If...?'s sophomore effort was initially set for some time in late 2022, before being moved to Early 2023, and now seemingly bumped again to 2024.
It has been recently reported that Echo would not make its late 2023 release window, potentially moving to 2024, and this report corroborates exactly that, calling out "early" next year for a Disney+ debut, as the Alaqua Cox-led MCU series hits supposed production troubles. 
And as for Agatha, which was confirmed for a Winter 2023 premiere at Marvel Studios' latest Comic-Con event, the Reddit posting declared the witchy WandaVision spin-off would "release after Daredevil: Born Again, likely in 2025."
Are These Delays Good or Bad?
After three separate reports pointing to this trio of shows getting moved out of 2023, it will likely be concerning for fans to hear all of those details corroborated and collected into one place by another set of sources. 
Of course, this could all be a part of Disney's new 'quality over quantity' approach. But it could also be a sign of three series in turmoil. 
Whether it is production troubles with Echo or the backed-up and overworked animation pipeline impacting What If...?, there are plenty of factors at play that could be dragging these projects down. 
The one big question mark is Agatha: Coven of Chaos. While What If...? and Echo, look to be getting smaller bumps into next year, it seems Agatha could get pushed all the way into 2025. 
Last fans heard the magical streaming show was set to start filming sometime this year. So, if that is still the case, then why would the Kathryn Hahn-led series need almost two years for post-production? 
If one of these moves is the result of Iger's new conservative content approach, then it could very well likely be Agatha, as, at this point, this move seems like nothing more than a behind-the-scenes timing effort, than any particular cause for worry.
The MCU's Phase 5 slate will begin with Ant-Man and the Wasp: Quantumania in theaters on February 17 and on Disney+ in the spring with Secret Invasion.