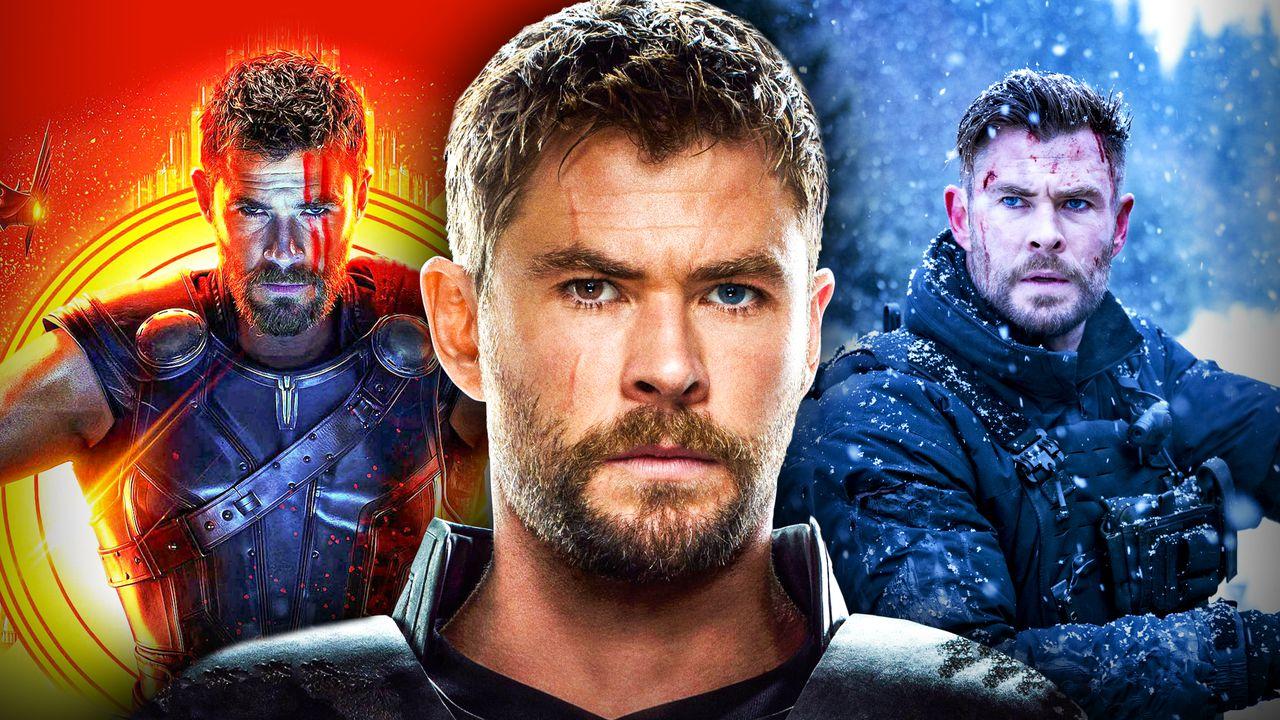 Australian megastar Chris Hemsworth continues to stay busy with a handful of new movie and TV credits over the next few years.
Over the last decade and change, Hemsworth rose through the ranks of Hollywood through his work in a number of major franchises that stand out in the pop culture landscape.
Before a potential health scare that led him to plan out a break from work to take care of himself, Hemsworth was quite active in the entertainment landscape with credits in Men in Black: International, Bad Times at the El Royale, Spiderhead, and much more.
Chris Hemsworth's Upcoming Movies & TV Shows
With that being said, below are five new movies and TV shows that will feature Chris Hemsworth in 2023 and later.
1.) Furiosa
2015's hit movie Mad Max: Fury Road will add to its legacy with a prequel movie titled Furiosa featuring The Super Mario Bros. Movie's Anya Taylor-Joy, with Chris Hemsworth actually taking on a rare villain role.
The Aussie will play the bearded and terrifying Warlord Dementus who leads a band of bikers that will surely give Taylor-Joy's younger Imperator Furiosa a world of problems upon his arrival.
2.) Transformers One
Joining three of his Marvel Studios co-stars in Scarlett Johansson, Brian Tyree Henry, and Laurence Fishburne, Hemsworth will go into the animated genre by taking on the iconic voice of Autobot leader Optimus Prime in Transformers One.
This movie will serve as a prequel to Michael Bay's first Transformers movie from 2007, with Hemsworth taking over for the legendary Peter Cullen as a younger version of Optimus that leads an early battle on Cybertron.
3.) Extraction 3
Teaming up with Joe and Anthony Russo, Chris Hemsworth took on the role of Tyler Rake in 2020's Extraction and 2023's Extraction 2, with Extraction 3 getting a confirmation for development one day after its predecessor debuted on Netflix.
While no story details were announced for this new outing, Hemsworth is confirmed to return as the black market mercenary and former Australian Special Agent for a third time.
4.) Hulk Hogan Biopic
First reported in 2019 for an eventual Netflix release, it was announced that Chris Hemsworth would team up with Joker director Todd Phillips to develop a biopic centered on iconic WWF and WWE wrestler Hulk Hogan.
Although updates on development have been scarce, Hemsworth will portray Hulk Hogan in this film, bulking up even beyond his MCU levels and diving into one of wrestling's most legendary figures from the 1980s.
5.) What If…? Season 2 (Rumored)
While he hasn't been confirmed for inclusion yet, Hemsworth is rumored to be returning to the voiceover booth in the MCU for the second time as he plays Thor, the God of Thunder, in Season 2 of What If...? on Disney+.
He played an important supporting role in Season 1 as a member of the Guardians of the Multiverse, but it's unclear what new stories he would take on with a possible comeback in Season 2 after bringing the goofy Party Thor to life in Episode 7.
---
Richard Nebens joined The Direct in March 2020, now serving as the site's Senior Writer and also working as an assistant editor and content creator. He started his journalism career as a hobby in 2019 and is passionate about sharing news and stories from the entertainment industry, especially comic book movies, comedy, and sci-fi. Richard looks to expand his knowledge about movies and TV every day, and he is eager to stay locked into the latest releases and breaking news at every opportunity.