Mission: Impossible – Dead Reckoning Part One will bring a vast and impressive cast of actors and characters to push Agent Ethan Hunt's story forward for the seventh time.
Although it's been five full years since the Impossible Missions Force (IMF) took the spotlight in 2018's Mission: Impossible - Rogue Nation, Tom Cruise will be back to continue the franchise's 27-year run with a brand-new summer blockbuster.
Mission Impossible 7 will mark Christopher McQuarrie's second movie in this series and his ninth time working with Cruise, most recently after 2022's mega-hit Top Gun: Maverick. And after highlighting huge names like former Superman star Henry Cavill and the MCU's Academy Award-nominated Angela Bassett, he'll have even more A-list talent at his disposal for the first of this two-part franchise closer.
With that being said, here are the 21 actors that will leave their mark on Mission: Impossible – Dead Reckoning Part One along with some of the roles they'll play.
Every Actor & Character in Mission Impossible 7
1.) Tom Cruise - Ethan Hunt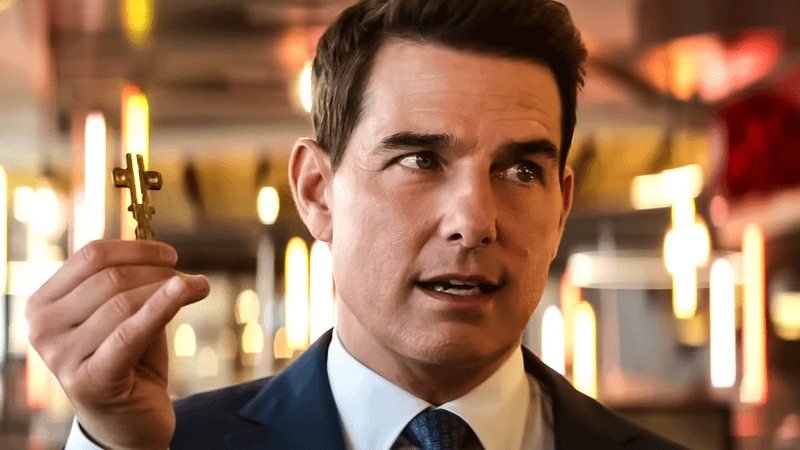 After coming out on top of the movie world in 2022 with Top Gun: Maverick, Mission Impossible 7 will bring Tom Cruise back as the franchise's leading hero, Ethan Hunt. But while Cruise has embodied this now iconic character for the better part of 30 years, this film and its sequel are said to serve as a send-off for the danger-seeking action hero.
While Hunt's story is still being kept a mystery, the film's first trailer teased another round of intense action for Cruise with new car chases, fights, and even a motorcycle jump off of a steep cliff. And with this movie likely tying directly into Mission Impossible 8 when it debuts in 2024, many will be anxious to see how this one leaves Hunt as the credits roll.
2.) Hayley Atwell - Grace
A brand-new character named Grace will take her place in the Mission: Impossible legacy alongside Cruise, with Hollywood fan-favorite Hayley Atwell embodying the role. Best known for her role as Agent Margaret "Peggy" Carter in more than half a dozen MCU projects, she comes off a wild cameo role as the Captain Carter Variant in Doctor Strange in the Multiverse of Madness before making the jump into the spy world.
There isn't much known about Grace yet, although Atwell teased an "ambiguity" to her role along with her journey through the movie while McQuarrie praised Atwell and teased something "unique and new" for her role.
3.) Ving Rhames - Luther Stickwell
One of the most regular characters in the Mission: Impossible movies is Ving Rhames' Luther Stickwell, who will join Cruise as one of the only actors to appear in all eight entries in this series. Luther has been Ethan Hunt's right-hand man for more than a quarter century with his skills as a computer technician and intelligence operative.
Coming out only a few weeks after Rhames returns to the MCU as Charlie-27 in Guardians of the Galaxy Vol. 3, he'll continue an amazing run on the big screen as he teams up with Cruise and the newcomers in two major summer blockbusters.
4.) Simon Pegg - Benji Dunn
After first being introduced in 2006's Mission: Impossible III, Mission Impossible 7 will mark Simon Pegg's fifth appearance as the hilarious and crafty field agent Benji Dunn. Proving to be immensely helpful in Mission Impossible 6 as he helped reveal that Henry Cavill's August Walker was a traitor, he'll play just as pivotal of a role this time around.
Pegg recently reprised his animated voiceover role as Buck in The Ice Age Adventures of Buck Wild on Disney+, and he also boasts credits in Star Trek and Star Wars franchises, most notable in a cameo role in 2015's Episode VII: The Force Awakens.
5.) Rebecca Ferguson - Ilsa Faust
Swedish star Rebecca Ferguson will make her third consecutive appearance as former MI6 Agent Ilsa Faust in Mission Impossible 7, having most recently helped Ethan destroy plutonium-adorned bombs at the end of the last movie. She was eventually exonerated for her actions after leaving MI6 and joining Ethan Hunt's team full-time, now serving as a more public figure with IMF.
Ferguson added some major projects to her resume the last few years outside of Mission Impossible with roles in Chris Hemsworth's Men in Black: International and both of Denis Villeneuve's Dune movies.
6.) Vanessa Kirby - Alanna Mitsopolis / The White Widow
Introduced in Mission Impossible 6 as Alanna Mitsopolis/The White Widow, Vanessa Kirby's character was revealed to be the daughter of Vanessa Redgrave's Max, the original villain from 1996's Mission: Impossible. After taking her place in the story as a mysterious and crafty arms dealer, she eventually joined the CIA as a broker to negotiate Solomon Lane's return while helping to let Ilsa off the hook.
Kirby's career is highlighted by a recurring role as Princess Margaret on Netflix's The Crown along with a role in 2019's Fast & Furious Presents: Hobbs & Shaw alongside Dwayne Johnson, Jason Statham, and Idris Elba. She's also rumored to be in contention for a highly-coveted role in the MCU as Sue Storm/Invisible Woman in 2025's Fantastic Four for Marvel Studios.
7.) Henry Czerny - Eugene Kittridge
27 years after debuting in Mission: Impossible as Agent Eugene Kittridge, Henry Czerny will finally make his return in both Mission Impossible 7 and Mission Impossible 8. He served as a catalyst for the action in the original movie by accusing Ethan Hunt of being the mole in the IMF working with the arms dealer Max but eventually helped Ethan and Luther recover the organization's NOC list before imprisoning Max.
Since then, Czerny has added a number of major roles to his resume, most recently appearing in 2022's Scream VI. He was also seen and heard prominently in Mission Impossible 7's first trailer telling Ethan Hunt that he needed "to pick a side," teasing another round of dubious character development for this franchise veteran.
8.) Shea Whigham - Jasper Briggs
Veteran actor Shea Whigham will make his Mission: Impossible debut in this new sequel, playing a new government agent named Jasper Briggs. He's said to be working closely alongside Kittridge, serving as another kind of "opposition to Tom (Cruise) and to the IMF."
Whigham is perhaps best known for his recurring role in the Fast & Furious saga, most recently showing up in 2019's F9. He also has credits in the comic book movie world with a role as Detective Burke in 2019's Oscar-winning Joker along with a regular role as SSR Chief Dooley in Season 1 of Marvel's Agent Carter, reuniting with Peggy Carter star Hayley Atwell in Mission Impossible 7.
9.) Frederick Schmidt - Zola Mitsopolis
Zola Mitsopolis was first seen in Mission Impossible 6, with Frederick Schmidt playing the White Widow's brother as Ethan Hunt first met the controversial arms dealer. Ending things on contentious terms by the end of that movie as Ethan he and the White Widow discussed Solomon Lane's handover, tensions are sure to be there between the two upon his comeback.
Schmidt's career is just starting to get going toward new heights, boasting guest appearances on both Supergirl and The Flash as he expands his role in this new movie as well.
10.) Anton Valensi - Yegor Gusinski
Making his Mission: Impossible debut as Yegor Gusinski is Anton Valensi, who will shine in one of the biggest roles of his career under Christopher McQuarrie's direction.
Recently, Valensi played a minor role as a guard in three episodes of Star Wars' hit Disney+ series Andor, and he's also confirmed to play a role in this year's highly-anticipated Dune: Part Two.
11.) Christopher Sciueref - The Buyer
While not much is known about Christopher Sciueref's character, he goes by the moniker of "The Buyer," teasing a potentially intriguing interaction with Team IMF as the plot develops.
Sciueref provided voiceover work on 2022's LEGO Star Wars game, LEGO Star Wars: The Skywalker Saga, and he also appeared in 2015's 300: Rise of an Empire (written by Zack Snyder) and Henry Cavill's Man from U.N.C.L.E. in 2015.
12.) Esai Morales
After Mission Impossible 7 started production in early 2020, the initial COVID-19 shutdowns forced X-Men star Nicholas Hoult to step away from this movie's villain role due to conflicts with other projects. This led to Esai Morales taking over the role when production kicked off again, although the specific character is still unknown.
Morales is perhaps best known for his recurring role on NYPD Blue, and he also had runs on How to Get Away with Murder and DC's Titans over the last few years.
13.) Pom Klementieff
Joining the fray as Mission Impossible 7's main villain is Pom Klementieff, who was just revealed to be taking that role thanks to a new chat with director Christopher McQuarrie. Klementieff was described as "somebody who...is partnered with Esai (Morales)" at the start of the movie and "represents this malevolent force" opposite Ethan Hunt.
Klementieff also has a busy summer ahead of her, returning for possibly the final time as the MCU's Mantis in the highly-anticipated Guardians of the Galaxy Vol. 3 in May. She also had a cameo role in The Suicide Squad under James Gunn and appeared in highly-praised projects like Westworld and Uncut Gems.
14.) Mariela Garriga
Cuban rising star Mariela Garriga will join the biggest projects of her young career in Mission Impossible 7 and its sequel, although it hasn't been announced who she's playing yet.
Thus far. Garrgia's most notable appearances come with guest spots on shows like NCIS, Law & Order: Special Victims Unit, and NCIS: Los Angeles.
15.) Greg Tarzan Davis
Greg Tarzan Davis' unknown character will work closely with Shea Wingham's mystery man and Henry Czerny's Agent Kittridge, standing in the way of Ethan Hunt as he goes on his next mission.
Although he only has a little more than a dozen credits on his resume, Davis is best known for his role alongside Cruise in Top Gun: Maverick, where he played Top Gun graduate "Cyclone" in the massive 2022 blockbuster.
16.) Charles Parnell
Continuing his excellent appearances on the big and small screen, Charles Parnell will return to prominence with a role in Mission Impossible 7, although no details have been revealed about his character yet.
Most recently, Parnell played a key role in The Mandalorian Season 3 as the Survivor Captain on Mandalore following his supporting role as Warlock alongside Tom Cruise in Top Gun: Maverick. He also provided the voice of Nick Fury in the much-maligned Marvel's Avengers video game that debuted in 2020.
17.) Rob Delaney
Another mystery character in Mission Impossible 7 will be played by comedian/actor Rob Delaney, who's slowly built up a strong resume of projects over the last few years.
Delaney may be known most for his role as the fan-favorite member of Fox's X-Force, Peter, alongside Ryan Reynolds in Deadpool 2, and he's even been used as part of updates for the progress being made on Marvel Studios' Deadpool 3.
18.) Cary Elwes
Mission Impossible 7 will get another actor with a veteran presence in Cary Elwes, who most recently starred in Operation Fortune: Ruse de Guerre alongside Jason Statham and Aubrey Plaza.
Elwes is best known currently for his recurring role on Netflix's Stranger Things, his resume is filled with iconic roles. Although TV shows like The Marvelous Ms. Maisel, Psych, and The X-Files have given him fame, his most memorable role came in The Princess Bride, where he led the way as Westley in the 1987 classic.
19.) Indira Varma
Joining the cast of her first big-screen movie in two years is Indira Varma, who's largely been seen on the TV side of Hollywood over the 2010s and 2020s.
Along with a three-year run on Game of Thrones, Varma joined the galaxy far, far away in 2022 with an important supporting role as Tala Durith in the Obi-Wan Kenobi series on Disney+. She was also announced to be part of the animated Creature Commandos series within the DCU, in which she will play the Bride in the franchise's first project from Chapter 1: Gods and Monsters.
20.) Mark Gatiss
Adding to the list of unconfirmed roles is Mark Gatiss, who will place his own stake in the expanding Mission: Impossible legacy.
Gatiss is best known for his 18-year run on the BBC's The League of Gentlemen, and he also boasts credits on 12 episodes alongside Benedict Cumberbatch and Martin Freeman on Sherlock.
21.) Marcin Dorocinski
Poland native Marcin Dorocinski moves into American mainstream media with his undisclosed role in Mission Impossible 7, marking the biggest project of his career to date.
Prior to this movie, Dorocinski's credits are almost exclusively on Polish projects for nearly three decades, although he'll look to leave his mark on the United States once he teams up with the rest of this movie's massive cast.
---
Mission: Impossible – Dead Reckoning Part One will debut in theaters on July 28.