After joining the cast of Fast X, newcomer Jason Momoa shared his thoughts on the drama that's surrounded the Fast & Furious franchise from long before F9 released.
Since The Fast and the Furious first hit theaters in 2001, this saga has been hit with a number of drama-filled stories. After a long road, the journey will officially come to a halt after this year's Fast X and 2024's untitled Fast & Furious 11.
Fast & Furious mainstay Vin Diesel found himself in an intense battle with co-star Dwayne "The Rock" Johnson, which eventually led to Johnson exiting the franchise after 2019's Hobbs and Shaw once the situation went public.
On top of that, Fast X started with a difficult situation as longtime franchise director Justin Lin left the production after only one week of work, leading to The Incredible Hulk's Louis Leterrier taking over for the end of the Furious Saga.
Jason Momoa on F9 Drama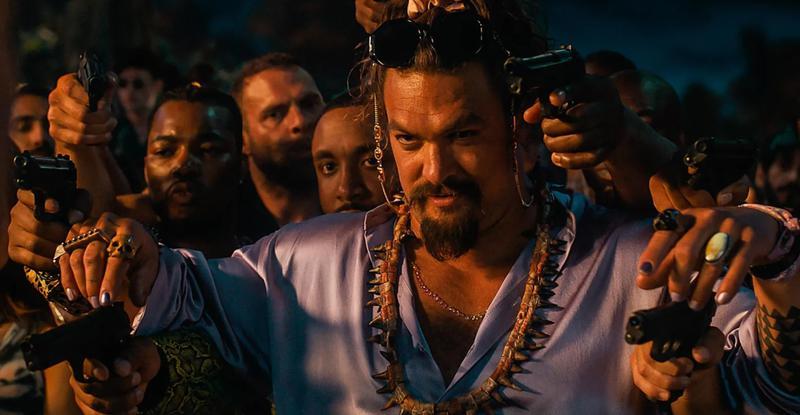 Speaking in the latest issue of Total Film, Fast X star Jason Momoa addressed the drama that's come out of the set of previous movies in the Fast & Furious saga.
Momoa even noted that he was "expecting there to be a lot of...drama" on the set of Fast X, but he saw nothing like that during his time working on the movie:
"I was expecting there to be a lot of – I mean, to be completely honest – drama, and you're like, 'I want nothing to do with this.' But I saw nothing of the sort."
He actually saw plenty of support from his co-stars, specifically calling out Vin Diesel for befriending him and explaining his shock at "how cool everyone was:"
"It was amazing. Everyone was so supportive. I had a ball with Vin. I was just shocked at how cool everyone was. No one was jaded; everyone was just really, really happy to be there."
Momoa proceeded to heap praise on director Louis Leterrier for allowing the star to go as wild as he wanted with his role:
"There was no holding me back. Normally, a director will say 'Don't do that.' But Louis was like, 'Do more!' He was really fun that way."
Momoa's main goal as Fast X's villain, Dante, was to "make it where you're gonna want to kill [him]" going fully towards the dark side rather than looking for redemption like past villains.
Momoa Avoids Drama on Fast X Set
Jason Momoa is no stranger to movies with drama thanks to his time playing Aquaman in the DC Universe.
Over the last couple of years, he's had a front-row seat to the controversy surrounding Aquaman and the Lost Kingdom co-star Amber Heard, whose legal issues have been ever-present in the public eye as production for the sequel continues.
For Fast X, it was paramount for Momoa not to have to handle any extra issues between castmates or crew, and it's clear that he found no such problems when he joined a cast filled with huge stars like Brie Larson and John Cena.
And with multiple social media posts from the movie's stars that have shown their camaraderie and friendship with one another, Momoa's expectations were unquestionably exceeded in this experience.
After all, in the world of Fast and Furious, it's all about family.
Fast X will debut in theaters on May 19.