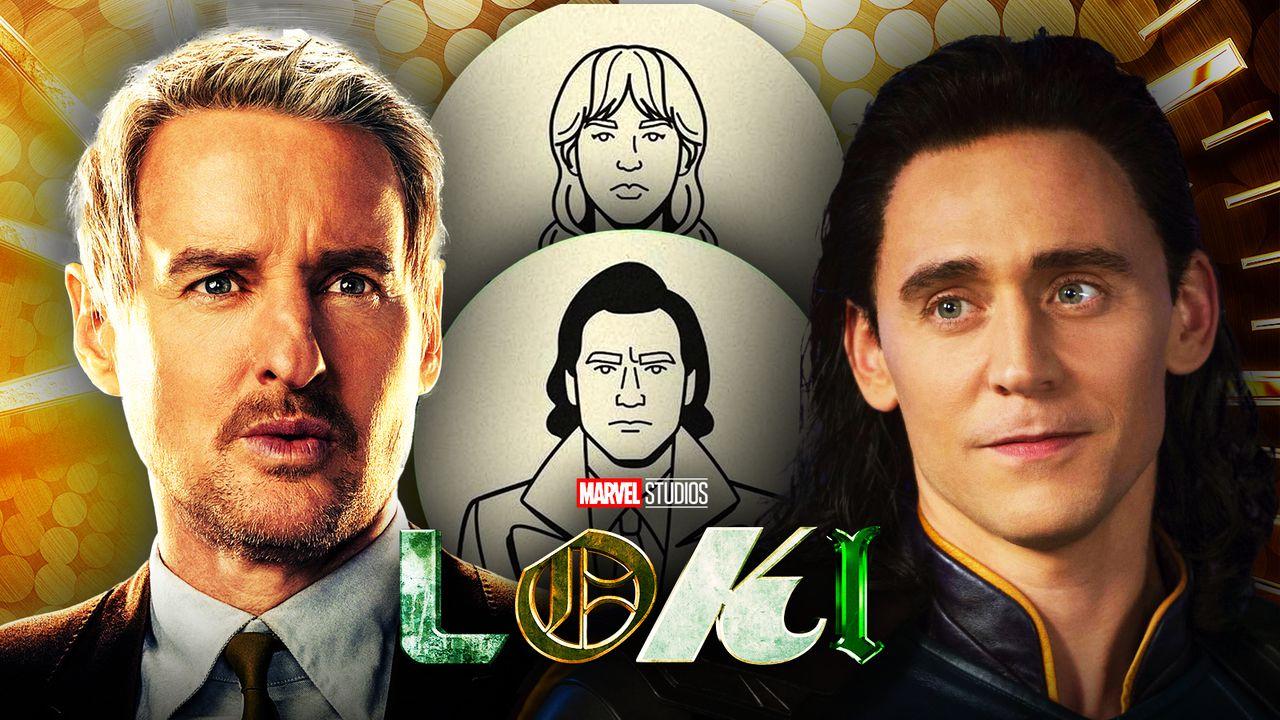 Marketing for Loki Season 2 is ramping up as new posters for the show's main characters emerged online. 
Marvel Studios is going all-out in promoting Tom Hiddleston's upcoming return to the small screen as the MCU's God of Mischief.
Several new posters made their way online, highlighting the titular protagonist, Ke Huy Quan's TVA archivist, and even the fan-favorite Miss Minutes. 
Marvel also unveiled an official trailer filled with numerous Marvel Easter eggs, fresh merchandise featuring Loki and Sylvie's Season 2 costumes, and poster art that might've spoiled a minor plot point in the series. 
Loki Season 2 Characters Take the Spotlight
Hot Topic released official Loki Season 2 shirts, showcasing new poster art that highlights six of the show's main characters.
Tom Hiddleston's Loki wears his TVA agent uniform in this poster art as he prepares to uncover the secrets of He Who Remains' dangerous Variants.
After killing He Who Remains in Season 1's finale, Sophia Di Martino returns as Sylvie in the show's sophomore run with a brand-new hairstyle and costume.
Owen Wilson's Mobius still has the same charismatic look and attitude that he showcased in Season 1.
Wunmi Mosaku's Hunter B-15 returns in Season 2, but the question remains if she will be an ally or an enemy. 
Eugene Cordero's Casey and Ke Hey Quan's Ouroboros are TVA's reliable agents expected to help Loki and Mobius with their missions in Season 2.
Which Other Characters Are in Loki Season 2?
Aside from the six main characters featured in the official merchandise, Loki Season 2 has a stacked ensemble of heroes and villains. 
Jonathan Majors is confirmed to return to portray another Kang Variant known as Victor Timely. 
The MCU villain is expected to be Loki and Mobius' main target in Season 2, considering that the God of Mischief already knows the danger that Timely and his other Variants bring to the Multiverse. 
Tara Strong's Miss Minutes will also come back, but it remains to be seen if she will be in cahoots with the likes of Victor Timely or the TVA's new leader. 
Multiple MCU newcomers will make their debut in Season 2, namely Rafael Casa's Brad Wolfe (aka Thor villain Zaniac) and Kate Dickie's mystery character. 
Many speculated that Dickie will portray an older version of Sylvie in the series, likely indicating that she could be one of the show's big bads.
Loki Season 2 starts streaming on Disney+ on October 6.