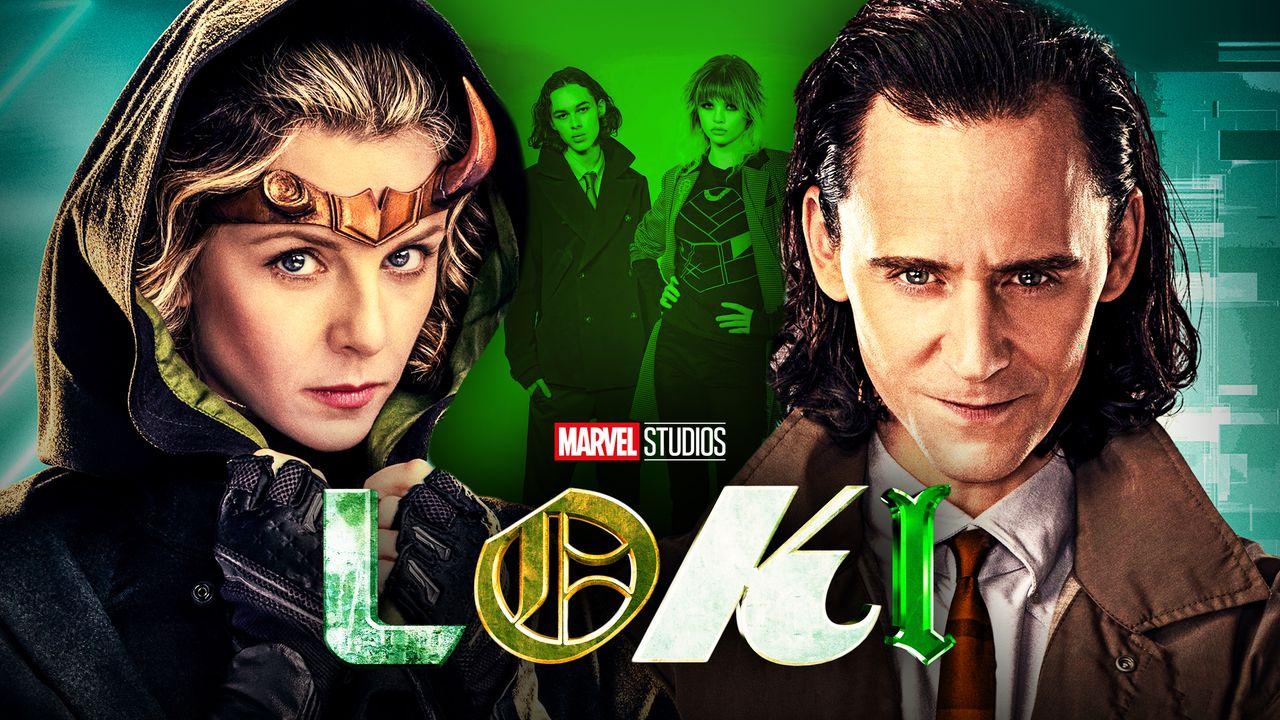 A new line of Loki-inspired MCU merchandise just revealed Loki and Sylvie's Season 2 style. 
Coming to Disney+ on October 6, Loki Season 2 reunites Tom Hiddleston's God of Mischief and Owen Wilson's Mobius in what the series synopsis describes as "a battle for the soul of the Time Variance Authority" and a Multiversal "search of Sylvie."
Earlier this year, Disney released new Loki apparel that claimed to be inspired by the Disney+ show. 
However, this collection differs in that it features items straight from Loki and Sylvie's Season 2 wardrobe. 
Loki and Sylvie Season 2 Merch Revealed
At the 2023 San Diego Comic-Con, Marvel revealed new Loki merchandise ahead of the show's Season 2 debut. 
One of the first items is a TVA jumpsuit, just like what Tom Hiddleston's Loki sported in Season 1. 
A Loki jacket is also available, complete with the TVA seal on the front and the Variant label stamped on the back. 
However, the most intriguing items from this Loki line are two jackets resembling what Loki and Sylvie wear in Season 2. 
Various photos and teasers have shown Hiddleston's Loki wearing this brown-hued double-breasted peacoat. 
In addition, on-set photos have shown Sophia DiMartino's Sylvie wearing the same green-cuffed, black and white checkered (houndstooth?) jacket over her retro McDonalds uniform. 
But orange fast food duds won't be the only outfit Sylvie sports in Season 2. 
Promos have shown her wearing her Loki costume; and the next piece in this Loki line is a skater dress, inspired by Sylvie's signature look. 
The final piece revealed is an orange and white Time Variance Authority zip-up hoodie.
The back also features the TVA's own unnervingly cheerful mascot, Miss Minutes who is also returning in Season 2.
A Look at Loki's Season 2 Wardrobe
Loki and Sylvie aren't the only stars of the series with new threads for a new season. 
A promotional display for Loki at Disney's Upfront event contained Mobius' "Temporal Suit," which looks like a bizarre, inflated astronaut suit. 
Series footage and set photos have also shown Loki and Mobius attending a movie premiere in the '70s wearing white ruffled shirts and black suits. 
Between astronaut suits, Mcdonald's uniforms, and more, Loki's wardrobe isn't just expanding but hints at what Season 2 has in store. 
Marvel fans should expect to see and learn more about Loki's next chapter and its "deeper" story in the months to come and likely through more official merchandise. 
Loki Season 2 arrives Friday, October 6 on Disney+.