Elizabeth Olsen's Wanda Maximoff has already become one of the most important pieces in Phase 4 of the MCU thanks to her leading efforts in last year's WandaVision. This will directly tie into her co-leading role in Doctor Strange in the Multiverse of Madness, her first big-screen MCU outing since the final battle of 2019's Avengers: Endgame.
Olsen's role in Endgame wasn't a particularly big one, as she Blipped alongside Doctor Strange and more in Avengers: Infinity War before going through a portal and teaming up with the galaxy's best in Avengers: Endgame. Even so, she got her cheer-inducing moment in a one-on-one battle against Thanos, one that she almost won and was referenced later in WandaVision to show just how powerful she truly is.
Even considering how Olsen only got a few minutes of screentime, she was a key player in the third act of the second-biggest box office hit in the history of cinema. But recently, when Olsen looked back to that huge moment in her career, she shared some shocking fears she had about the fourth Avengers blockbuster.
Elizabeth Olsen's Fears for Endgame Flop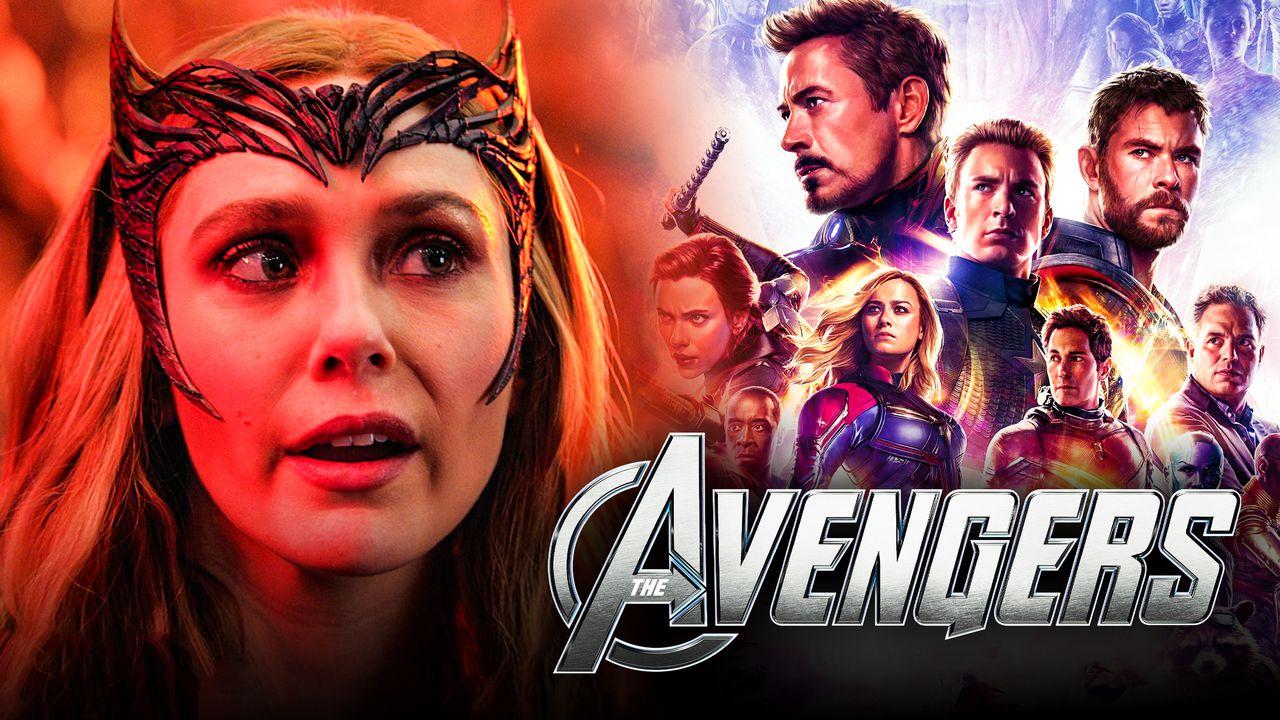 In an appearance on The Tonight Show with Jimmy Fallon, as transcribed by ComicBook, MCU star Elizabeth Olsen reflected on the recent world premiere for Doctor Strange in the Multiverse of Madness.
Olsen revealed that she didn't actually watch the film the first time, after coming to a moment of self-realization when watching Avengers: Endgame. The Scarlet Witch actress justified her decision to abstain from watching Multiverse of Madness by saying that she can't watch Marvel premieres anymore, due to the continual fear that the film will be the studio's "first flop:"
Olsen: "It was amazing to have a premiere in front of fans. I don't watch the -- I didn't watch it. I haven't seen it.

Fallon: "You don't watch yourself."

Olsen: "No, I do watch my stuff. I just decided I can't watch these Marvel movies at a premiere anymore… every time, I just watch it, and I look around me, and I'm like, 'Well, it's our first flop,' like, every time. I just think, 'It's our first flop…' I saw Avengers: Endgame, and I looked around me, and I said, 'Is this our first flop?'"
Even after Fallon joked with her about Endgame's place as one of the biggest movies ever, Olsen still worried about the results, leading her to continue the trend of not watching her work for Doctor Strange 2.
Fallon: "Avengers: Endgame is one of the biggest movies in the history of the world. And you were like, 'Here we go. We got our first flop.'"

Olsen: "I was like, 'I don't know. I don't know about this one.' Yeah. And so, I just decided I don't want to put myself through that experience again. So I'll see [Doctor Strange in the Multiverse of Madness] at some point."
Endgame Making Olsen Nervous About Results
It's far from uncommon to see actors avoid watching their own work, especially when it comes to the massive Hollywood premieres that are watched by some of the biggest names in media for the first time. Avengers: Endgame in particular had to be a nerve-wracking experience due to the impact it had on the entire franchise that had developed for 11 years, closing the first big chapter of the most successful movie series in history.
Even though Olsen was just in the final scene of the movie, her work as the Scarlet Witch in three prior films was an integral part of the story that led to Marvel Studios' fourth Avengers team-up outing.
In the end, Olsen's fears were quelled in a big way as Endgame became the highest-grossing movie in history for a short time (before an Avatar rerelease), and the reviews and reactions were overwhelmingly positive as well.
Now, Olsen waits to see how fans react to her latest work in Doctor Strange 2 as her Scarlet Witch becomes more powerful than ever. Thus far, early viewings have again yielded great reviews, and fans are already set to help Marvel break the box office as Wanda Maximoff gets her biggest role yet in an MCU movie.
Avengers: Endgame is available to stream on Disney+. Doctor Strange in the Multiverse of Madness will debut in theaters on May 6.