Wanda Maximoff is back at the center of the conversation, as she makes her return to the big screen in Marvel Studios' Doctor Strange in the Multiverse of Madness. The Scarlet Witch (played by Elizabeth Olsen) came into her own in last year's WandaVision and has become one of the pillars of the MCU, having now appeared in six total projects from this franchise.
Warning - The rest of this article contains spoilers for Doctor Strange in the Multiverse of Madness.
Olsen's Avenger made a heel turn in the recent Multiverse of Madness, chasing Benedict Cumberbatch's Stephen Strange and Xochitl Gomez's America Chavez through multiple realities. Now, her future in the franchise may be up in the air, but to say Wanda has been a big part of the MCU story so far would be an understatement. 
But what has Olsen's involvement with Marvel Studios cost the young actress? Well, in a recent interview she addressed just that question. 
The Cost of Being in the MCU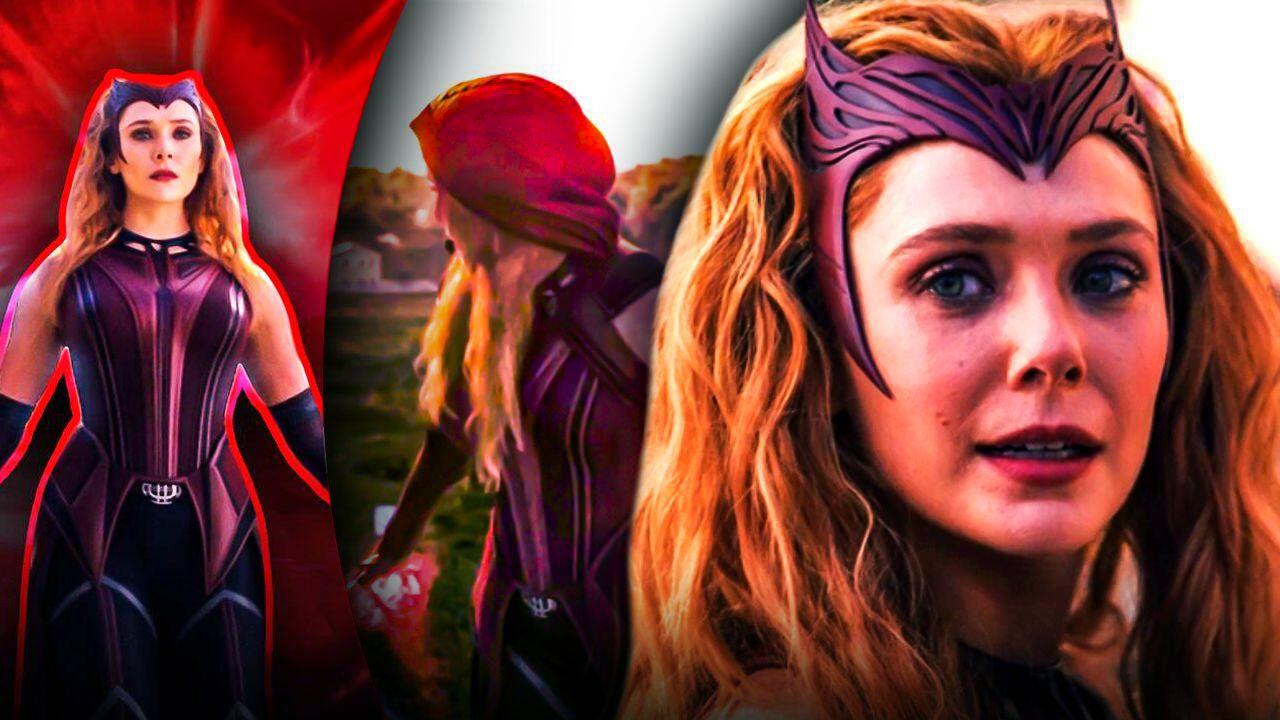 In an interview with The New York Times, Doctor Strange in the Multiverse of Madness star Elizabeth Olen addressed what it has been like working with Marvel Studios and how it has affected her acting career. 
Olsen said that being a part of the MCU has "[taken her] away from the physical ability" to do projects more "aligned with the things [she] enjoyed as an audience member:"
"It took me away from the physical ability to do certain jobs that I thought were more aligned with the things I enjoyed as an audience member,"
One example she gave was having to do with a part she wanted in Yorgos Lanthimos' The Lobster. Olsen mentioned the "heartbreak" she felt having to turn down the role because of "a contract [for Marvel she] could not get out of."
She said that losing out on a role like this left her "frustrated." She had "this job security," but "was losing these pieces that [she] felt were more part of [her] being:"
"I had this job security but I was losing these pieces that I felt were more part of my being. And the further I got away from that, the less I became considered for it."
That is not to say she would never want to return to the franchise for a Scarlet Witch movie though. When asked about appearing in a potential solo film for her Avengers she said ""I think I would [do it]," but added the caveat that it "really needs to be a good story:"
"But it really needs to be a good story. I think these films are best when it's not about creating content, but about having a very strong point of view — not because you need to have a three-picture plan."
Elizabeth Olsen Tells All
For someone as closely tied to the MCU, it is amazing how candid Elizabeth Olsen gets about working within the franchise. Unlike some other stars in the Marvel Studios stable, Olsen did not have much of an established acting career before appearing in the super-powered franchise, and this is likely the reason she has not been able to find a ton of success outside the MCU.
One can feel her pain in knowing that much of the world has her typecast as a magic-wielding Avenger. Plus, adding in the number of projects with Marvel she has done in less than a decade, any opportunity to branch out from the franchise would likely have butt up with an MCU shooting schedule. 
These quotes are likely to open many fans' eyes as, from the outside, it can seem like all sunshine and rainbows getting to play pretend in the biggest movie franchise in the world. But, as is the case with everything, it eventually takes its toll. 
Now, Olsen has made it known just how grateful she is for getting to be a part of the MCU and even expresses her excitement for coming back in a Scarlet Witch movie; however, it would be nice to see the actress get a break to pursue other parts before coming back to Marvel. 
Elizabeth Olsen can be seen now in Doctor Strange in the Multiverse of Madness.