Wanda Maximoff has no doubt become one of the most popular characters in the Marvel Cinematic Universe to date, helped immensely by Elizabeth Olsen's incredible performance. The actress first graced screens as the Scarlet Witch in Avengers: Age of Ultron, but her collaboration has since continued for five more projects, including the latest blockbuster Doctor Strange in the Multiverse of Madness.
Olsen is far from the only Hollywood star to return for repeat appearances in the MCU. Actors often sign up for multi-picture deals on big studio franchises and Marvel is no different. Samuel L. Jackson notably signed a ten-project deal with Marvel Studios for his role as Nick Fury.
However, as the Marvel universe continues to expand in new and unpredictable ways, a lot of Marvel's actors don't know when they'll next be called upon to return as their characters.
This certainly applies to Elizabeth Olsen, who previously revealed her original contract only covered two movies and a cameo, and has since extended her deal every time Marvel had another story for Wanda to appear in. With her sixth Marvel appearance now in the bag, Olsen addressed the state of her Marvel contract in a recent interview.
Elizabeth Olsen Discusses Her Marvel Contract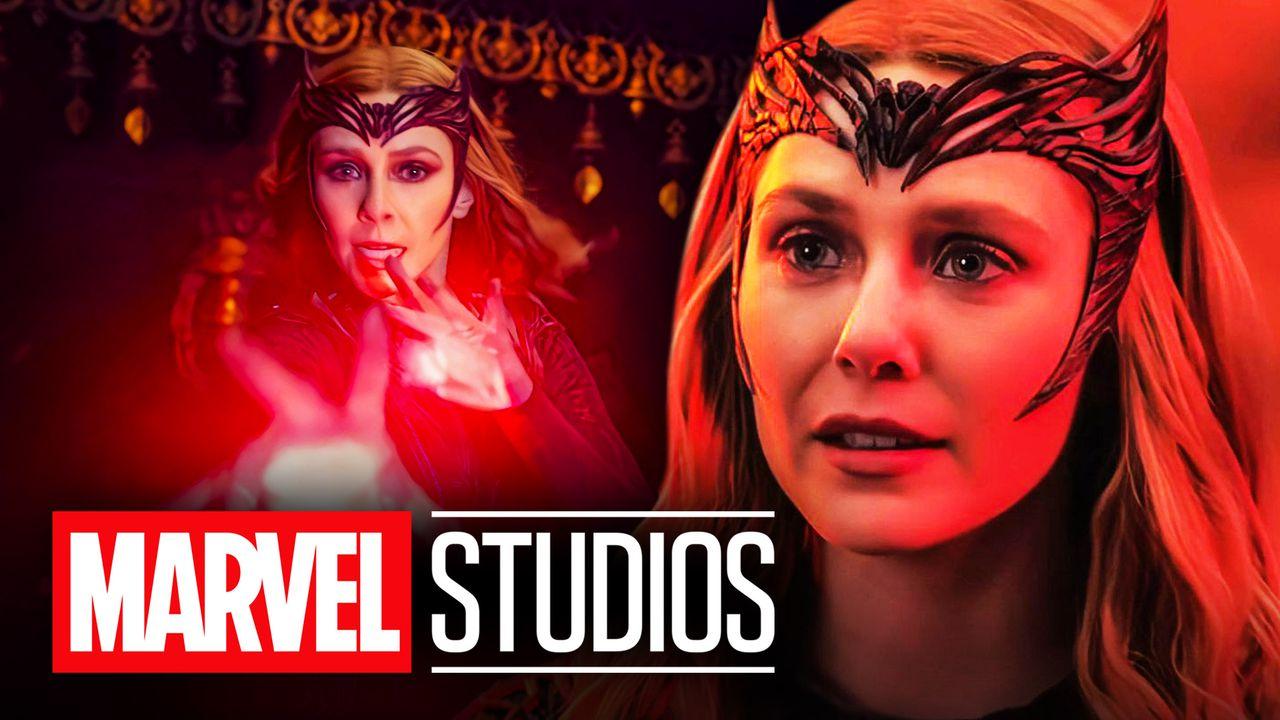 Speaking to Collider during the Doctor Strange in the Multiverse of Madness press junket, Elizabeth Olsen responded to rumors about her Marvel contract being extended beyond her most recent appearance.
Olsen said that she signs "extensions every time they want [her] to do a movie" and that her contract is "always adjusting". Despite that, she also said she didn't think of this movie as "the end" of her time with Marvel:
"I sign extensions every time they want me to do a movie. I just signed a very short one at the beginning, so everything's constantly just, it's always adjusting for me. No. I don't think of this either as the end." 
Following the events of Multiverse of Madness, Olsen said that she didn't know how exactly she would return:
"I don't know in what capacity I'll be back. I don't know how to do it without, I don't want spoilers."
The actress was also asked whether she could see the House of M comic book storyline in Wanda's future, to which she figured "why can't Wanda be with the X-Men too?:"
"Someone just said, 'because you're bringing in X-Men, Wanda's a part of the X-Men franchise. Why can't Wanda be there too?' In my mind I'm like, 'Yeah. Why can't Wanda be with the X-Men too?'"
Olsen said that while she didn't have any ideas of where Wanda could go next she "will be there if there's a great idea:"
"I have no idea. I don't know what I want. I know I want it to matter. There's no reason to continue to tell these stories unless they're really strong, good stories, and that they're adding something to the entirety of the MCU. I will be there if there's a great idea."
Will the Scarlet Witch Return to the MCU?
The ending of Doctor Strange in the Multiverse of Madness was fairly ambiguous about the fate of the Scarlet Witch. Marvel Studios could easily offer Olsen another contract extension to bring her insanely popular character back to the MCU, but seeing as the actress hasn't signed a multi-project deal, another appearance as Wanda isn't guaranteed.
Regardless, it's clear Olsen is eager to return to her role as Wanda and there are plenty of places her character could show up next. The actress has mentioned she would be keen to reunite Wanda with Paul Bettany's White Vision on screen, seeing as his character's journey remains unfinished after the events of WandaVision.
The House of M storyline is another idea that many Marvel fans would love to see come to fruition. Marvel Studios exec Kevin Feige has confirmed that Mutants are on the way to the MCU, but how or when they will appear is still unknown.
Olsen has said in the past she would be very excited to bring an iconic X-Men line to life in the MCU. Seeing as the Scarlet Witch has appeared in both Avengers and X-Men franchises within the comics, it would make sense for her to have something to do with the Mutants in the future. 
Doctor Strange in the Multiverse of Madness is in cinemas now.