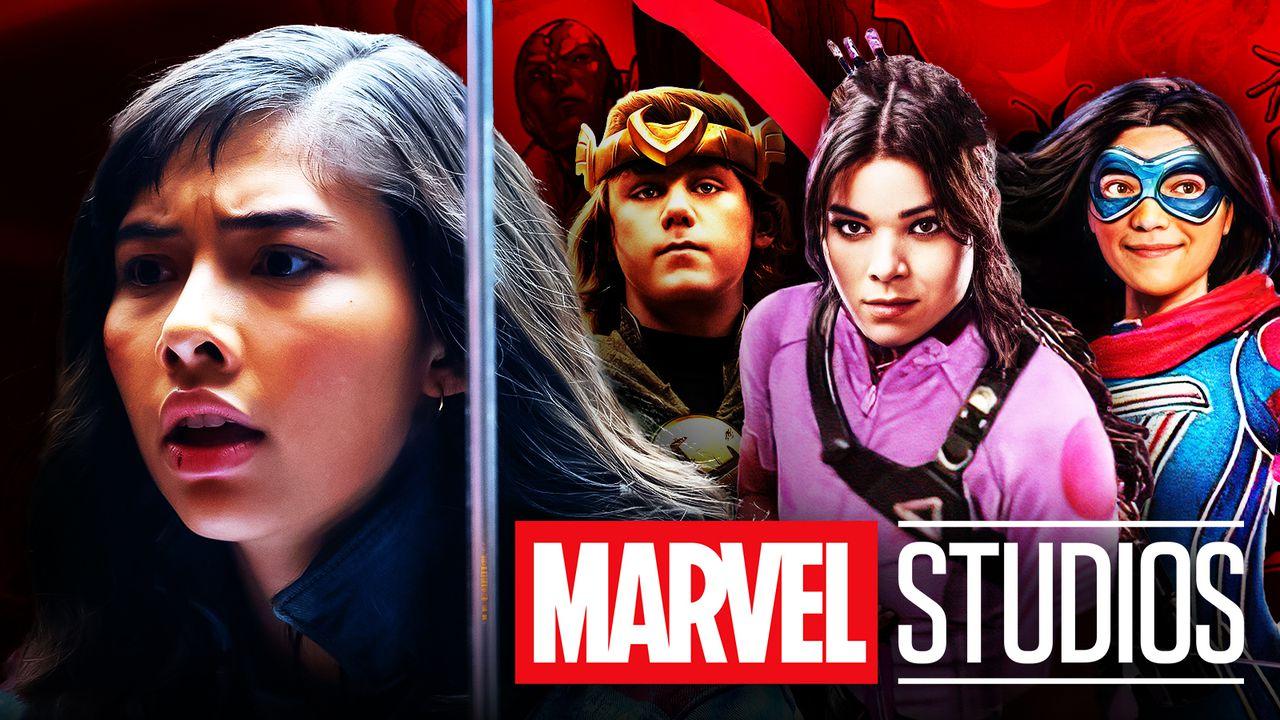 Over the course of the MCU's Phase 4, Marvel Studios has made it abundantly clear that the Young Avengers are coming at some point in the future. From Billy and Tommy Maximoff in WandaVision to Kate Bishop in Hawkeye, young heroes now populate the MCU on a bigger scale than ever. The most recent addition to this potential group is Xochitl Gomez's America Chavez in Doctor Strange in the Multiverse of Madness.
America Chavez is known as one of Marvel's most powerful characters, with her abilities allowing her to travel through different dimensions and worlds within the Multiverse at will. Having finally made her MCU debut alongside Doctor Strange and Wanda Maximoff in a movie that explored how vast those universes are, America's place within the MCU instantly becomes more solidified.
The big question now is what lies ahead for Gomez's future as the MCU's newest superhero, especially now with the Multiverse being fully unleashed upon reality. Recently, Gomez spoke on what she knows about where she's going with Marvel Studios, letting the world know that she's ready for more.
America Chavez Actress on MCU's Young Avengers
MCU newcomer Xochitl Gomez spoke with Entertainment Tonight about her future as America Chavez after Doctor Strange in the Multiverse of Madness.
Gomez admitted that it "took [her] a couple weeks for it to truly sink in that [she] was America" after first getting the role, but confirmed that she's ready for anything that may come with the role after her debut. She also revealed that she's already made friends with some of her counterparts who could be in a future Young Avengers project:
"Whatever they plan to do, I'm willing to do it. I have made friends with lots of people. I mean, of course through IG and stuff. But I mean, why not?"
Gomez expressed her gratitude for "creating friendships" during her time working on Doctor Strange 2, amazed that she is now a part of a franchise that she was such a big fan of prior to her first MCU movie.
"I used to be a huge fan of the MCU. So, to think that I get to work with these amazing actors and actresses, I'm very thankful that I get to have this amazing opportunity."
Digital Spy also spoke with Gomez about her potential return to the MCU, to which she shared her excitement to see where exactly America Chavez will go in her MCU journey:
"I would love to continue to play her, of course. I'm just excited to see what the MCU has in store for her and her character growth."
When Gomez asked the higher-ups at Marvel about America's future, they wouldn't give her any ideas about which direction she would take, indicating she doesn't know a lot about what's in store:
"I wish [I knew more]. I asked for hints like, 'Guys, this way or this way? Just point which way'. And they're like, 'Nope.'"
Gomez Ready for Young Avengers Assembly
Over the past couple of years, Marvel hasn't been sneaky about the fact that the Young Avengers will be a big part of the MCU at some point in the future. With Gomez's America Chavez being one of the team's most important and powerful members in the comics, it's a near-certainty that she'll take her comic-accurate journey to become part of that team within the MCU.
Gomez is already building some key friendships with the MCU's younger cast members who could join her on this team, having already appeared alongside both of Wanda Maximoff's twin sons in Doctor Strange 2. While no plans are in place yet for their characters to return to the big or small screen, building these relationships early should only help the team have more chemistry when they do debut alongside each other.
In typical Marvel Studios fashion, Gomez is completely in the dark about where or when the Young Avengers will join forces for the first time, be it in a movie or in a Disney+ show in Phase 4 or later. Even with that uncertainty, she looks forward to suiting up in her star-adorned jean jacket and punching her way through the Multiverse when the time comes.
Doctor Strange in the Multiverse of Madness is now playing in theaters worldwide.