After what felt like an eternity of a wait, Marvel fans only have a few days left until Doctor Strange in the Multiverse of Madness makes its debut on the big screen across the world. Benedict Cumberbatch and Elizabeth Olsen will take Doctor Stephen Strange and Wanda Maximoff on an insane journey throughout alternate realities.
Already being billed as one of the MCU's biggest solo movies in history (an impressive feat after last year's Spider-Man: No Way Home), Doctor Strange 2 will open the gateway to dozens of characters from Marvel's past, present, and future franchises. Following up on more than half a dozen MCU projects dating all the way back to 2015's Avengers: Age of Ultron, this new adventure has no lack of thrills on the way.
While fans are expecting this new outing to break the box office in typical Marvel Studios fashion, more anticipation is currently building to see what the critics think of it after the first viewings alongside the world premiere. Now, those reviews start to flow in as fans get an idea of what to expect from this dive into magical mayhem and madness.
The Critics Speak on Doctor Strange 2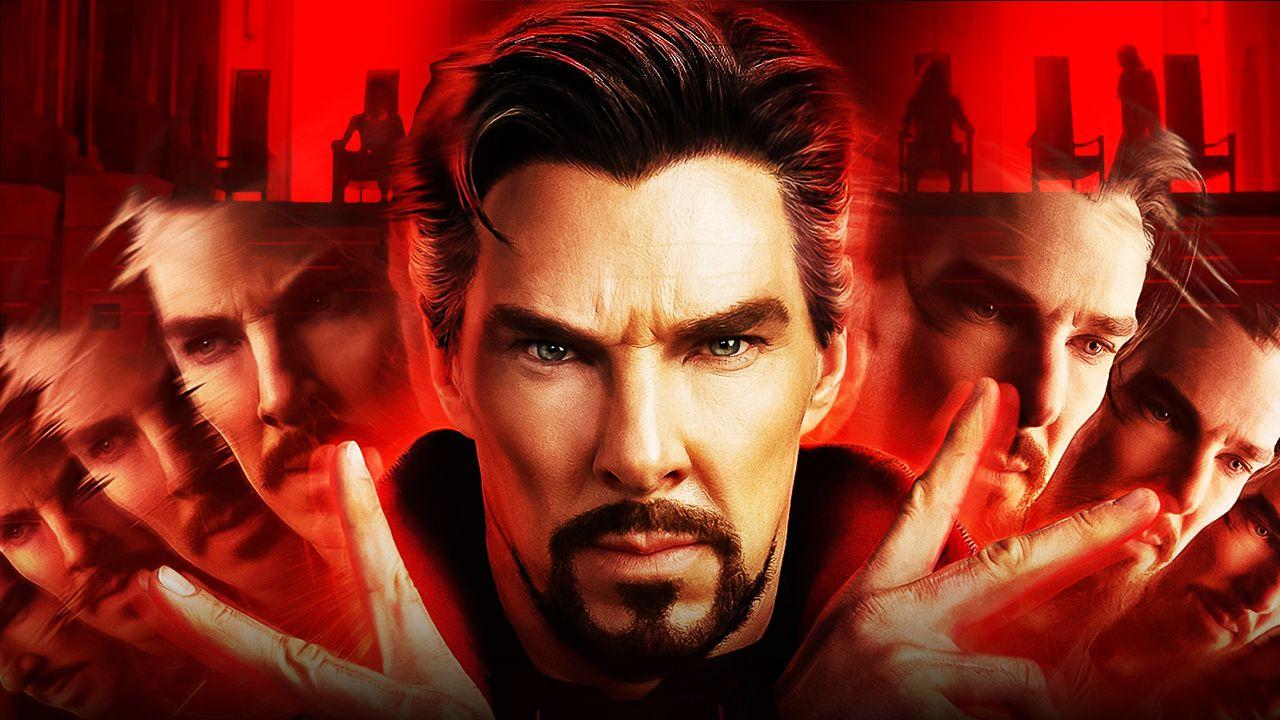 Following the world premiere event in Los Angeles, California, the first critic reactions are coming online for Marvel Studios' Doctor Strange in the Multiverse of Madness.
Fandango's Erik Davis praised the "Sam Raimi horror vibes" that come in this movie thanks to its director, along with composer Danny Elfman's score. Additionally, he gave Scarlet Witch star Elizabeth Olsen the MVP award for her performance:
"By far the creepiest, gnarliest, zaniest, most haunting & terrifying Marvel movie, Multiverse Of Madness definitely brings the Sam Raimi horror vibes, and I loved that about it. Danny Elfman's music is a perfect fit for the film's odd, mysterious tone & Elizabeth Olsen is MVP, IMO. I most enjoyed how ambitious #DoctorStrange is. How it swings for the fences & how it's lighter on humor & leans more into the evil of it all. That's where Raimi really has some fun. Ultimately a film about being pulled toward darkness & the fight to keep it from engulfing us"
ComicBook's Jenna Anderson put it simply by saying that the movie "rules" while calling it something that the MCU truly needed and "absolutely a joyride to watch:"
"Doctor Strange in the Multiverse of Madness rules. It's inventive, truly weird, and absolutely a joyride to watch. I didn't realize how much the MCU needed something like this. I will have so many more thoughts over at ComicBook very, very soon."
The Direct's own Liam Crowley had mixed reactions to the film "(throwing) a lot at the wall." He also praised Olsen's performance while calling Xochitl Gomez his "rockstar" and saying that Benedict Cumberbatch "feels like 'the anchor of the MCU'" all throughout the story:
"Doctor Strange throws a lot at the wall: some sticks (surprisingly simple narrative), some falls flat (mostly w/ CGI). Olsen crushes but Gomez is my rockstar. Cumberbatch reeeally feels like the "anchor of the MCU" throughout. Not perfect, but a worthwhile experience."
BroBible's Eric Italiano said that the new MCU sequel feels both like "a Sam Raimi movie" and a look into Doctor Strange's day-to-day life, calling it "the MCU formula perfected:"
"Multiverse of Madness very much feels like a both a Sam Raimi movie and a day in the life of Doctor Strange It's the MCU formula perfected IMO: despite the franchise/multiversal implications and reveals, the film is very much self-contained and focused on its own story and style.

Multiverse of Madness does an incredible job of understanding what makes Doctor Strange so cool and capitalizing on those powers and flaws, in terms of visuals, plotting, and thematics. Classic MCU elements mixed with throwback superhero sequel arcs and legit horror tropes."
The Direct's own Matt Roembke had incredibly high praise for Doctor Strange 2, dubbing it "the most unbelievable Marvel movie ever made." He saw the film as a full-blown rollercoaster ride from start to finish, concluding by saying that the Doctor Strange franchise is "completely unleashed:"
"Multiverse of Madness is the most unbelievable Marvel movie ever made. All gas, no breaks. With every scene more shocking than the last. Marvel Studios shows they are not afraid to push every limit imaginable. The Doctor Strange franchise is completely unleashed."
Gizmodo's Germain Lussier called the sequel "the weirdest, grossest Marvel movie yet," while criticizing its "wildly disjointed" narrative:
"Doctor Strange in the Multiverse of Madness is the weirdest, grossest Marvel movie yet. It's wildly disjointed, partially on purpose, so it doesn't always work but the horror, and especially Wanda, work incredibly well. Plus wow. What huge surprises."
Yahoo Entertainment's Kevin Polowy called the film "absolutely nuts" and shared how hardcore and casual fans' reactions may differ:
"Doctor Strange in the Multiverse of Madness is absolutely nuts. Absolutely mad you might say. Hardcore fans are going to bug. Casual fans are gonna go WTF am I watching? But don't know if anyone will deny it's Sam Raimi to the max, and Elizabeth Olsen owns it from start to finish."
Variety's Courtney Howard praised Gomez, Olsen, and Cumberbatch for their performances and saw plenty of "entertaining sequences" from start to finish:
"Doctor Strange is filled with hugely entertaining sequences, character-driven heft & kaleidoscopic, trippy visuals. Xochitl Gomez is a scene stealer. Elizabeth Olsen owns. Benedict Cumberbatch, superb. Doubles as a good entry point for Beginners Horror. Has Raimi signature."
The New York Times' Siddhant Adlakha enjoyed how much Raimi made his mark and called the entire film "delightfully silly:"
"Doctor Strange is delightfully silly. Pleasant surprise: the best, most fun bits are all distinctively Sam Raimi."
Variety's Clayton Davis was thrilled that the Marvel fandom "finally got their horror movie," teasing that fans will have their minds blown with this new story:
"Welp! Marvel fans finally got their horror movie. Doctor Strange in the Multiverse of Madness is a dark & wildly imaginative creation from the twisted and brilliant mind of Sam Raimi. Dug the hell out of it. Study up on your comic book knowledge...Superhero fans will lose their faces!"
The Direct's own Jack McBryan shared a list of his thoughts, praising the movie's "incredibly creative uses of magic," while admitting that Marvel delivered a "surprisingly small and contained story" around Strange and Wanda:
"Multiverse of Madness thoughts:

1. This movie is action-packed with incredibly creative uses of magic throughout.

2. Strange's character arc throughout his past few movies is expanded upon expertly.

3. Some really fantastic horror moments, loved the "light horror" direction.

4. Sam Raimi's style shines throughout, with some uses of the camera and editing I have never seen before.

5. Surprisingly small and contained story, in a good way. This is not an "Avengers level" movie, it is a tight and well-paced story about Strange and Wanda."
The Direct's own Julia Delbel saw plenty to enjoy in Doctor Strange 2, shining a light on Rachel McAdams' Christine Palmer in her post. She also stated that WandaVision is essential viewing in order to fully understand Wanda's journey in this sequel.
"There's a lot to like about Multiverse of Madness. Doctor Strange has a great arc. Xochitl Gomez kills it as America Chavez and Christine Palmer is utilized better than in the first.But as for the element I was most anticipating (and most nervous about) - Wanda - well....

I know Disney made their list but I'm gonna tell you right now you don't need to watch What If or No Way Home to get Multiverse of Madness. WandaVision on the other hand is ESSENTIAL viewing to the point that the MoM experience will be very different for those having not seen it"
Collider's Perri Nemiroff was thrilled to see that Marvel delivered its first horror movie, assuring fans that Sam Raimi's influence shines on-screen:
"Doctor Strange: MARVEL MADE A HORROR MOVIE! It's weird, scary and earns the title 'Multiverse of Madness.' If you were at all concerned this movie wouldn't feel Sam Raimi enough, fear not! I can't imagine a more Sam Raimi MCU film. My genre loving heart is bursting right now."
Film critic Paul McGuire Grimes offered praise for Olsen and Raimi, but admitted that the story partially felt "disjointed and chaotic:"
"Marvel takes a BIG swing with Doctor Strange. Elizabeth Olsen absolutely delivers and Raimi has his stamp all over it, but there's a disjointed and chaotic rush to it."
The Salt Lake Tribune's Sean P. Means loved the fact that Marvel lets its directors "make *their* kind of movie," saying that it worked "beautifully" with Sam Raimi on Doctor Strange 2:
"First thoughts on Doctor Strange in the Multiverse of Madness: I like that Marvel is hiring directors to make *their* kind of movie — and where it didn't work out great with Chloe Zhao in "Eternals," it works beautifully with Sam Raimi here. Good mix of Marvel and horror."
Cinema Blend's Sean O'Connell saw Marvel taking "huge swings with enormous stakes" in Doctor Strange 2, praising Raimi for delivering a horror movie within the MCU:
"Well, Doctor Strange is MASSIVE Marvel storytelling. Huge swings with enormous stakes. Raimi brings horror to the MCU, with dark twists and morbid turns. It's full spectacle, and fully in line with the oddity of the STRANGE comics. Ambitious and breathtaking."
Plenty of Positivity for Doctor Strange Sequel
While not all of the reviews for Multiverse of Madness claim it to be perfect, there seem to be plenty of critics who approve of what Marvel Studios is doing with Doctor Strange and the MCU's magical side of storytelling. Doctor Strange, Wanda Maximoff, and America Chavez all earned plenty of high marks for their individual storylines, and it appears that the horror vibe is fitting beautifully into the MCU legacy.
More so than anything, it's becoming abundantly clear that Sam Raimi made a film that was truly his, even while working it into a franchise that's utilized dozens of other directors in the past. His expertise with the horror genre and his experience with the Spider-Man trilogy set him up perfectly to make a great MCU movie, and it appears that he accomplished something even beyond that lofty goal.
As the film inches closer to its worldwide debut this weekend, these reviews only add a new level of hype to everything that fans were already feeling over the past few weeks. The story's spoilers have remained intact after the first screenings, and now, it's time for the next Marvel Studios movie to plant its flag in the ever-expansive MCU legacy.
Doctor Strange in the Multiverse of Madness will debut in theaters on May 6.