Warner Bros. and DC Studios will reportedly be calling it quits with The Flash star Ezra Miller.
As DC sets course for a reboot, the superhero franchise is set to recast several of its most important characters, including Batman and Superman. 
One of the more confusing scenarios comes with Ezra Miller's Flash, who just returned this summer for his solo movie after a long controversy and calls for them to be recast dating back over a year now. 
Ezra Miller Reportedly Out as DC's Flash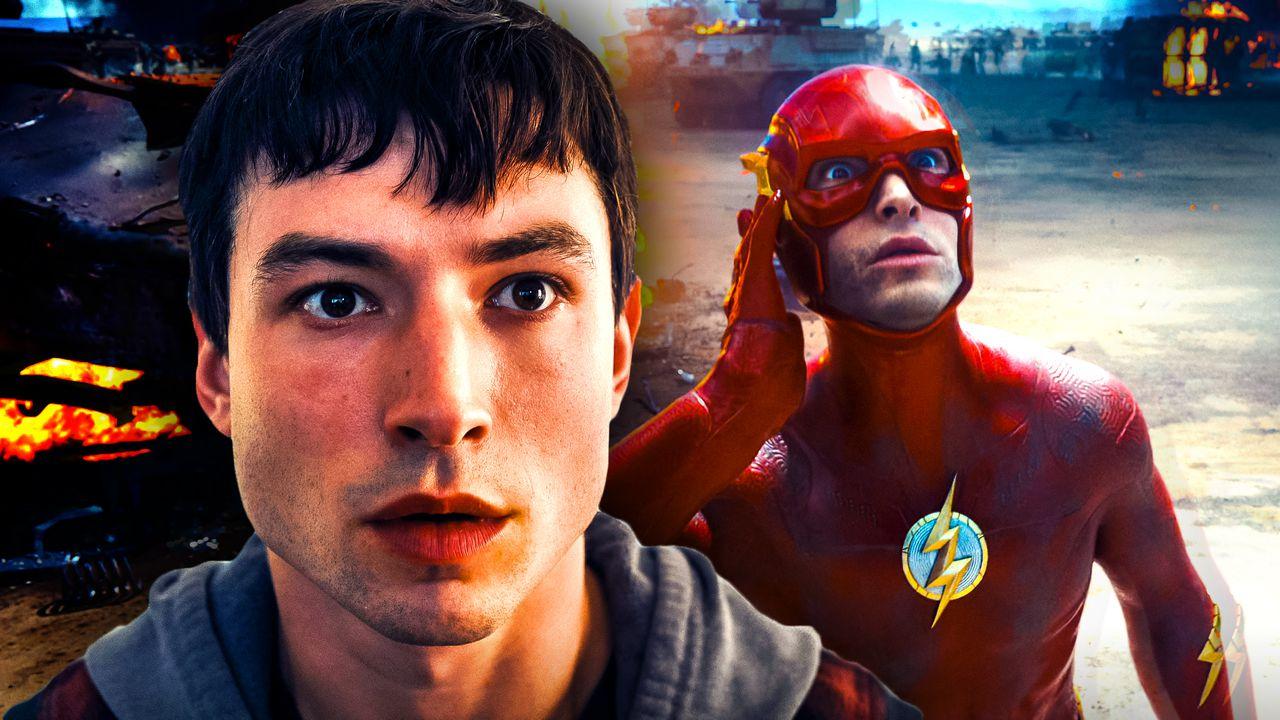 According to a new report from Variety, DC Studios will part ways with all its major Justice League stars, including Ezra Miller's Flash, for the new DCU reboot set to launch next year under James Gunn and Peter Safran. 
Miller's reported exit means their Barry Allen will conclude their tenure with six live-action appearances: Batman v Superman: Dawn of Justice, Suicide Squad, Justice League, the Peacemaker finale, and The Flash, along with a cameo in The CW's Crisis on Infinite Earths crossover (Arrow Season 8, Episode 8).
The exit comes after a mixed response to Miller's Flash over the years, culminating with the long-awaited release of their first solo movie this summer, which arrived to mediocre reactions from fans and critics, along with a disastrous box office run.
Reports of Miller exiting their superhero role long predate the October hiring of Gunn and Safran to lead the DCU reboot, as Deadline reported last summer Warner Bros. may part ways with the actor due to a long-running controversy.
Issues with Miller began as early as January 2020 after being caught on camera choking a woman, but things really kicked off for the star in 2022 with multiple arrests that included harassment, assault, and burglary.
The Flash actor noted "complex mental health issues" in their response to the controversy, and began seeking help while making an effort to restore their reputation to maintain the superhero role.
The Flash's Live-Action DC Future Explained: What Happens Now?
As of now, DC Studios has not announced a new Flash project nor any movies or shows that are expected to involve the Scarlet Speedster. But whenever the Justice League icon does inevitably appear eventually, it now appears Ezra Miller will not be the one to don the red spandex. 
Assuming Miller's Barry Allen receives no resolution in the DCEU's final movie, Aquaman and the Lost Kingdom, the young speedster will end their journey having reset his timeline, freed their father from prison, landed in a world where George Clooney is Batman, and, worst of all, lost a tooth.
Previous reports had claimed The Flash 2 may have been on the table had the 2023 movie found box office success, but the financial disaster behind that means that sequel will never come to pass. The backlash and reputation of that movie may hold up a Flash reboot from coming around shortly at all.
When the time comes, James Gunn and Peter Safran will presumably look for a new star to bring Barry Allen to life, hopefully to more avail than Miller's portrayal. Alternatively, the DCU could take things in another direction and utilize Wally West, a Flash brought to life by Keiynan Lonsdale in The CW's Arrowverse.
In terms of when the Flash will join the DCU, he appears unlikely to show up anywhere in the ten projects announced so far, which are expected to take the slate up until at least 2027. After that point, Flash could make his way into the next batch of Chapter 1 movies and shows in 2028 or later. 
In the meantime, The Direct has 12 ideas for who could replace Miller as the Flash, a full breakdown of which can be found here.
---
Sam Hargrave is the Associate Editor at The Direct. He joined the team as a gaming writer in 2020 before later expanding into writing for all areas of The Direct and taking on further responsibilities such as editorial tasks and image creation.