After DC Studios co-CEOs James Gunn and Peter Safran revealed the first 11 new projects arriving in the DC Universe (DCU), the big question is when exactly these movies and TV shows will arrive.
Gunn and Safran officially pulled back the curtains on the new era of DC storytelling by announcing the first set of projects in the new DCU slate, the first part of which is titled Chapter 1: Gods and Monsters. 
While it's certainly exciting to see what direction this new story will take in the wake of Gunn and Safran's hire at Warner Bros., fans want to know when to expect this DCU slate on the big screen!
Safran noted that the DCU slate will include "probably two movies and two HBO Max series per year" moving forward.
Additionally, at DC's announcement event held privately with members of the press, Gunn and Safran displayed a release slate visual for Chapter 1: Gods and Monsters, highlighting 10 movies & shows in the order below...
Gunn Teases DCU Slate Release Timeframe
Here's The Direct's prediction of the general release windows for all 11 of the confirmed DCU reboot projects set to debut through the 2020s.
1. Creature Commandos - Winter/Spring 2025 (Predicted)
Creature Commandos will officially kick off the DCU slate as its first confirmed project, a seven-episode animated series written by James Gunn and bringing back Sean Gunn's Weasel from 2021's The Suicide Squad. Provided that Gunn and Safran already confirmed this show's place in the release order, it only makes sense that it will arrive fairly early in 2025. 
With the MCU's Fantastic Four reboot coming on February 14, Warner Bros. will likely come back at least a few weeks after that monumental movie, meaning that Creature Commandos could make its run closer to March or April. This will also give it plenty of time to shine after The Penguin takes the spotlight in 2024 while leaving the former era of the DCU further in the past.
2. Superman: Legacy - July 11, 2025 (Confirmed)
Of the 10 announced projects in Chapter 1, the only one that has a confirmed release date is Superman: Legacy, the first movie featuring Clark Kent since Henry Cavill's unfortunate exit from the DCU. This story will feature a version of the Man of Steel that's still in his younger days as a hero, working his way up through the Daily Planet while finding his place in the world as Superman.
This movie will come out a couple of months after Marvel strikes with Avengers: The Kang Dynasty in May of that year, allowing DC time to build up its own level of hype for the company's premier solo hero to return. And with Warner Bros. already looking to cast this movie's leading star, it will be a turning point moment for the DCU to see this massively important hero take the spotlight again.
3. Waller - Fall 2025 (Predicted)
With three appearances in the DCU before James Gunn's promotion, Viola Davis will finally get her own solo series with Waller, Chapter 1's second HBO Max series. And with this being her first appearance in the story since 2022's Black Adam, it wouldn't be a shock to see Waller air within the first year of this new DCU slate.
Since Superman: Legacy comes out in July, Waller would most likely be kept in the vault until September or October 2025 to ensure it has plenty of time to shine. This will also be after a couple of other movies and shows from the MCU, and Warner Bros. will certainly want to make sure it stands on its own from DC's biggest competitor.
4. The Batman Part II - October 3, 2025 (Confirmed, Elseworlds)
Finally confirmed as part of the new DC slate, The Batman Part II will mark DC's second movie of 2025 after Superman: Legacy. Coming just under three months after Clark Kent's solo adventure, James Gunn looks to give DC's two biggest heroes their own spotlight, even if they're not in the same universe.
The Batman 2 will take fans out of the main DCU storyline with it being one of DC's first official Elseworlds movies, allowing Matt Reeves and Robert Pattinson to build on their wildly successful 2022 solo story. It will also have been more than three years since the first movie arrived, leaving fans anxious to see the state of Gotham after the Riddler's calculated attack.
5. The Authority - Winter/Spring 2026 (Predicted)
The Authority will be the first team-up effort of any kind in the new DCU, with some already comparing this team of heroes to that from Amazon Prime's The Boys. Since this story focuses on a team that's never been seen on the big screen, Warner Bros. will likely look to kick off 2026 with this blockbuster.
Marvel currently has a release date planned for February 13, 2026, with a couple of potential options for movies being available to use in that slot. Should that date stick, DC would likely bring The Authority sometime in March, although there's a decent chance that Warner Bros. could end up in February if Marvel ends up delaying a couple of projects the way that rumors have noted.
6. Booster Gold - Summer/Fall 2026 (Predicted)
Booster Gold will finally give DC Comics's Mike Carter the opportunity to shine in the DCU, bringing a character who embodies the idea of "imposter syndrome as a superhero." It's also been reported that DC is already looking at casting a big name for this role, with many already hoping that Guardians of the Galaxy's Chris Pratt will have a shot at the role after leaving the MCU.
With Gunn looking to bring this new hero to the forefront on the small screen for the first time, a late Summer/early Fall release could be ideal for this new series with enough time after Avengers: Secret Wars makes its mark on Hollywood. Since the sixth Avengers movie will surely be a huge talking point for a long time, it makes sense to give Booster Gold as much breathing room as possible.
7. The Brave and The Bold - Summer/Fall 2026 (Predicted)
The Brave and The Bold will be the core DCU's first dive into the Caped Crusader after DC Elseworlds films in 2024's Joker: Folie à Deux and 2025's The Batman - Part II, expanding on the Bat-family in a way that's never been seen in live-action. Considering that this movie will feature one of DC's most iconic heroes and highlight a legacy that hasn't been explored this deeply before, its release date will be vitally important to its success.
With The Brave and The Bold being something of a solo Batman movie and a team-up effort, Warner Bros. may look to make this project a 2026 Summer blockbuster, particularly if Avengers: Secret Wars is delayed or split up into multiple films. Getting the Caped Crusader into the Summer could make the movie a huge money-maker for Warner Bros.
8. Lanterns - Fall 2026 (Predicted)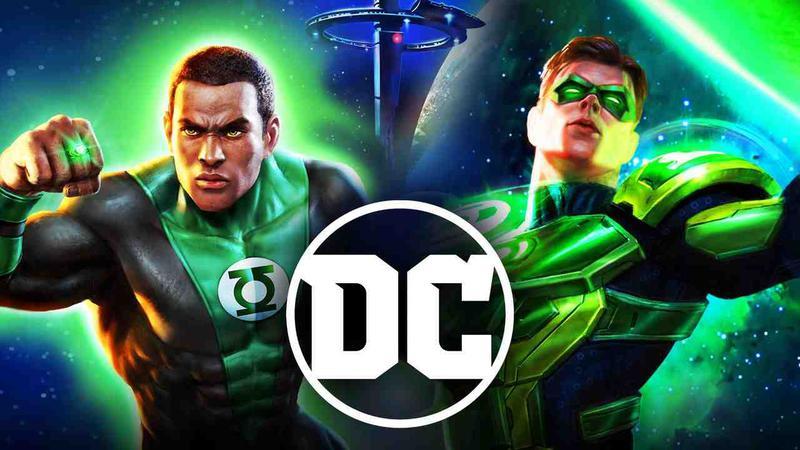 Outside of a couple of minor cameos in the two Justice League movies, the Green Lantern Corps. has been off the radar since Ryan Reynolds' ill-fated Green Lantern. That's now set to change with the Lanterns series coming to HBO Max, giving the spotlight to Hal Jordan and John Stweart as the intergalactic protectors look to make a splash.
With Booster Gold likely being the other HBO Max show to release in the Summer slot, Lanterns will likely debut in Fall 2026 away from any other Marvel or DC movies or TV shows. This would also be an exciting potential project to end the year with for 2026, sharing a look at one of DC's most popular heroes and putting the troubles of Lantern projects past far in the rearview mirror.
8. Supergirl: Woman of Tomorrow - Early 2027 (Predicted)
Although the Supergirl TV series has had an impressive run over the last few years on The CW, Kara Zor-El will finally get her long-overdue chance for big-screen glory with her own solo movie, Supergirl: Woman of Tomorrow. There's a chance that this super-powered epic could have deep ties to the DCU's first Chapter 1 entry, Superman: Legacy, as the Woman of Steel takes her rightful place on the silver screen alongside her DC cohorts.
Although there are a couple of potential release timeframes for this movie, one of the most likely is sometime in March 2027, a month that's been used to great success by other female-led movies like the MCU's Captain Marvel in the past. After all, what better way could there be to celebrate International Women's Day than with the female hero's first film?
10. Paradise Lost - Spring 2027 (Predicted)
The Wonder Woman legacy will continue with the HBO Max show Paradise Lost, a Game of Thrones-style story that takes place long before Diana Prince is even born. This will help set up the Themysciran story in the new DCU and give it the history and depth that fans are looking for, although it's still unknown if it will serve as a prequel for Gal Gadot's Wonder Woman or the new actress playing her in later DCU movies.
This series will likely look to continue the success that Supergirl: Woman of Tomorrow brings, meaning it could aim for an HBO Max release sometime in April or May 2027. Fans will also watch to see if and when a new Wonder Woman solo movie will be announced over the next couple of years, particularly if it premieres close to when Paradise Lost takes the spotlight.
11. Swamp Thing - Summer/Fall 2027 (Predicted)
For the time being, Swamp Thing marks the end of the DCU's Chapter 1, pulling back the curtain on potentially one of the scariest characters in DC history. Described as a horror movie that could set the character up for future interactions with Justice League heroes, this movie will introduce a character that James Gunn seems tailor-made to develop.
With Logan director James Mangold now reportedly on board to direct this movie, this film could have a couple of options for when to come to theaters, although the best bet would likely be late September or early October. A movie featuring a character this terrifying should be seen as a perfect fit for the spooky season, opening the door wide open for a potential Halloween 2027 debut.
DCU Reboot Won't Sacrifice Quality For Quantity
While we hope Gunn and Safran can hold to their Internal release schedule as closely as possible, they have also told the press they won't stick to a movie's release date if it hurts the quality of the film.
Gunn spoke with Variety about the entire release date concept and how it's taken over the entire movie culture in this day and age. He explained that he's first and foremost a writer and that no movie will be made "before the screenplay is finished," lamenting how much people focus on specific release dates for movies as well:
"People have become beholden to [release] dates, to getting movies made no matter what. I'm a writer at my heart, and we're not going to be making movies before the screenplay is finished."
Gunn made it clear that no movie or show is set in stone for its release date, describing that culture as the biggest reason for "the deterioration in quality of films" in this day and age:
"I've seen it happen again and again — it's a mess. It's the primary reason for the deterioration in quality of films today, versus 20-30 years ago."
---
James Gunn and Peter Safran's work on the new DCU slate, Chapter 1: Gods and Monsters, will begin sometime in 2025.
LATEST NEWS
TRENDING