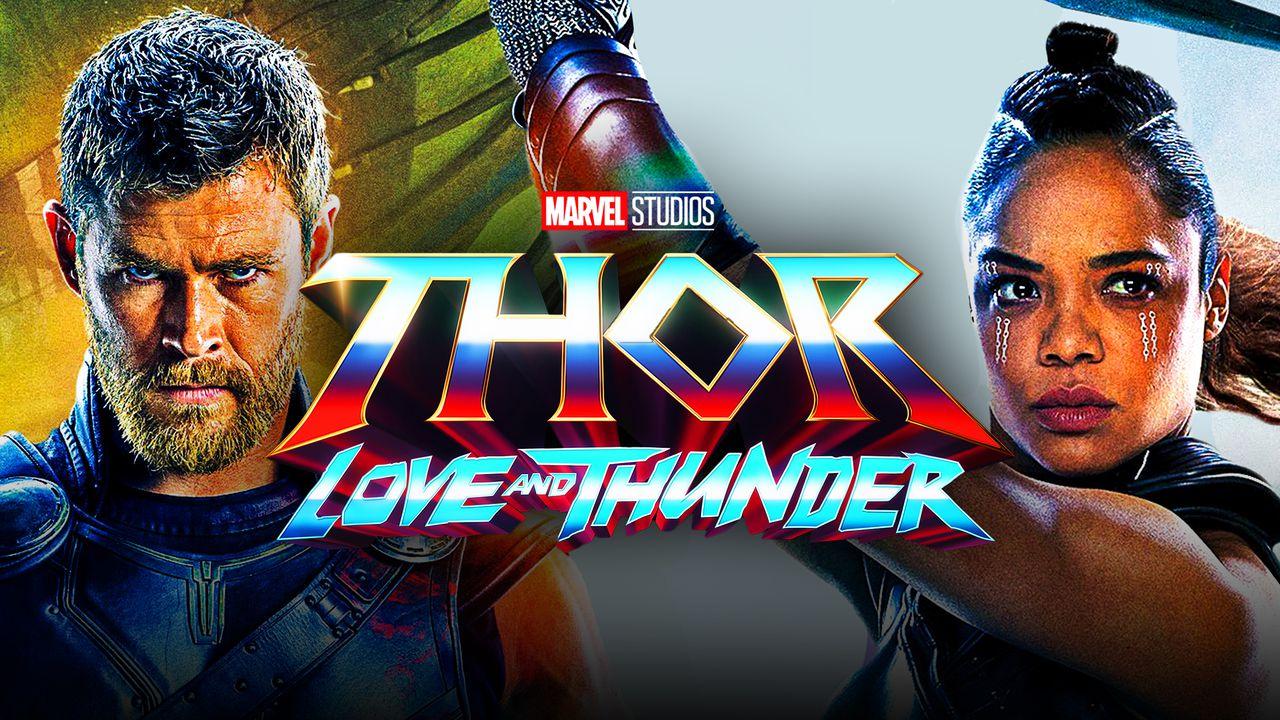 Thor: Love and Thunder has been touted as one of the most anticipated projects in Marvel's Phase 4 slate due to the sheer amount of characters that will be involved. Directed by Taika Waititi , the fourth installment of the franchise will see the reunion of Chris Hemsworth's Thor and Natalie Portman's Jane Foster, but it will be an unusual one since it was confirmed that the latter will wield Mjolnir to become Mighty Thor .
On top of the returning pair, Love and Thunder will also feature other MCU heroes starting with Tessa Thompson's Valkyrie . The goal of the newly-crowned King of Asgard is to find her queen in the film , and this tidbit sent fans into a frenzy by creating their own speculation and theories about the matter.
On top of that, Chris Pratt will reprise his role as Star-Lord , and it looks like other members of the Guardians of the Galaxy will also join Thor's new adventure like Karen Gillian's Nebula , Dave Bautista's Drax , Pom Klementieff's Mantis , and Vin Diesel's Groot . All of them will presumably unite against Christian Bale's Gorr the God butcher .
Given all the casting additions, it essentially aligns with an earlier report that Love and Thunder will feel like an Avengers 5 type of film.
And now, one of the stars of the film shared more tidbits about the upcoming project.
NEWS
In an interview with Jimmy Kimmel , Valkyrie star Tessa Thompson opened up about her training for her upcoming role in Taika Waititi's Thor: Love and Thunder .
The actress first admitted that she hasn't started shooting scenes for the film since she is set to leave for Australia next week.
The MCU veteran then explained the health protocols that Marvel Studios is implementing in the movie's production while also confirming that the studio sent her a piece of workout equipment to prepare for her role as Asgard's leader:
"I think the only thing that I get because it's Marvel is they're gonna send me a piece of workout equipment just because I have to be in a superhero costume."
The full interview can be seen below.
WHAT THIS MEANS
Thompson's comments indicate that Love and Thunder will soon begin filming, and this bodes well for those fans eager to learn more details about the fourth installment of the Thor franchise.
It's interesting to hear that Marvel Studios is sending their own piece of equipment to the cast to accomplish their training. Training for a superhero role is vital for any actor, and it's good to know that the studio is properly accommodating the lead star to get into shape. In a way, this should serve as added proof of the investment that the studio is making for their valuable actors and actresses.
It remains to be seen how Valkyrie's role in Love and Thunder will be utilized, but her title as the King of Asgard should serve as a reminder that she will remain an integral part of the MCU even after the project. The identity of her long-lost queen is another question altogether, but there is a wide array of candidates to choose from, starting with the returning Lady Sif played by Jamie Alexander .
With production gearing up soon, it is widely expected that more details about the narrative of Love and Thunder will arrive, potentially giving fans a hint on how Valkryie fits into the overarching story.