Marvel Studios' Secret Invasion just broke Marvel Studios' post-credits streak.
Teases at the end of MCU projects are a Marvel Studios tradition. To this day, only Avengers: Endgame, the finale of the Infinity Saga, doesn't have one.
This extends to every single MCU project released on Disney+ so far, with many of them putting more than one throughout a project's multiple-episode run.
Not 1 Post-Credits Tag for Secret Invasion
With Secret Invasion now concluded, it has become the first Marvel Studios Disney+ series to not include a single post-credits teaser across its entire run.
Looking back, here are all the previous tags the MCU included in its Disney+ history...
WandaVision
WandaVision ties She-Hulk: Attorney at Law with the most post-credits tags.
Episode 7 shows Monica Rambeau getting subdued by Ralph Bohner, Episode 8 gives fans their first glimpse of White Vision waking up, and Episode 9 holds two teasers: Monica gets an assignment from a Skrull, and a secluded Wanda is hard at work studying the Darkhold ahead of the events of Doctor Strange in the Multiverse of Madness.
The Falcon and the Winter Soldier
There are two post-credits tags in The Falcon and the Winter Soldier.
The first shows John Walker creating his own shield ahead of the finale, while Episode 6 teases Sharon Carter's questionable use of government resources.
Loki
Loki only has one true post-credits scene, which is located at the end of Episode 4; Tom Hiddleston's titular character meets four of his Variants in The Void.
Then, at the end of the finale, an official tease announces the show's Season 2 renewal.
What If...?
What If...?'s singular post-credits tag at the end of the show's Season 1 finale teases a Season 2 storyline where Captain Carter meets her version of the Winter Soldier, aka, the HYDRA Stomper.
Hawkeye
Hawkeye's post-credits scene is unique in that it's a gag as opposed to an actual tease. After the show was over, Marvel Studios went ahead and put on the full performance of "Save the City" from Rogers: The Musical.
Moon Knight
Marc Spector's third personality is teased at the end of Moon Knight, where Jake Lockley seemingly murders Arthur Harrow following his incarceration in a psychiatric hospital.
Ms. Marvel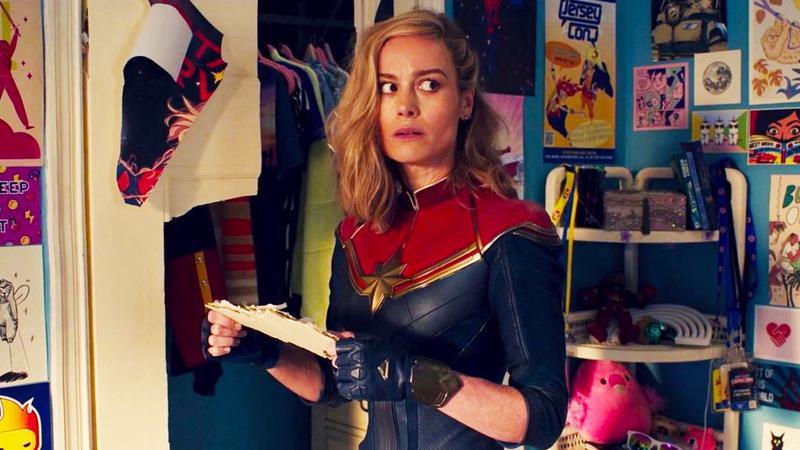 Ms. Marvel has probably the biggest post-credits tease out of all Disney+ projects. Closing out the finale is a scene where Kamala Khan and Carol Danvers switch spots when using their powers, setting up The Marvels.
Additionally, at the end of Episode 1, the series sets up the Department of Damage Control's role in the later parts of the show.
I Am Groot
Even I Am Groot got a post-credits. At the end of Episode 5, Groot's art supplies can be seen floating out in space.
She-Hulk: Attorney at Law
She-Hulk: Attorney at Law is the project with the most post-credits tags, finishing its run with a whopping five.
Episode 1 sees Jennifer Walters and Bruce Banner discussing Steve Rogers' sex life, She-Hulk helps her father do little tasks for Episode 2's tag, Episode 3 brings forth the divisive twerking scene, Episode 4 gives audiences more Wong and Madisynn King, and Episode 9 shows Wong portaling Emil Blonsky's Abomination out of prison.
What Secret Invasion's Post-Credits Tag Should've Been
Warning - The rest of this article contains spoilers for Secret Invasion.
It's baffling that Secret Invasion doesn't include a single post-credits tag.
There are several notable plot points that could have used a fun tease to see where it's all going next.
For one, there's Rhodey, who has been captured for who knows how long. A post-credits tag focused on him could've shed some more light on his situation while also giving a springboard to where he'll be when Armor Wars starts up.
Then there's the President of the United States, who audiences know will be replaced in Captain America: Brave New World with Harrison Ford's Thunderbolt Ross. Teasing that inevitable outcome would've been a smart move by Marvel, as it's currently a little confusing to have Ritson start a war that doesn't look like it'll have a place in the wider MCU in future projects.
Finally, adding a scene connecting to The Marvels would make perfect sense, with Brie Larson's adventure right around the corner. Samuel L. Jackson previously confirmed that Secret Invasion is important to the events of the Captain Marvel sequel, something which isn't clear as it currently stands.
Secret Invasion is now streaming on Disney+.