Several familiar actors in the DCEU are expected to be recast in James Gunn's rebooted DC universe.
Under the new banner of DC Studios, co-CEOs Peter Safran and Gunn are set to lead one of Warner Bros.' biggest pieces of IP into a brighter future on the big screen.
Already shaking things up, Henry Cavill has been replaced as Superman by David Corenswet in 2025's Superman: Legacy, as well as Amy Adams being replaced by Rachel Brosnahan as Lois Lane.
Reports also indicate that Ben Affleck's Bruce Wayne/Batman and Jesse Eisenberg's Lex Luthor will be recast.
Despite all of these looming actors set to be replaced, there are several confirmed to be sticking around, making Gunn's new plans appear like a soft reboot.
Stars such as John Cena, Viola Davis, Sean Gunn, Steve Agee, and Xolo Maridueña are set to reprise their respective roles in the DC universe.
However, that list may not grow it's more likely than not that most of the heroes and villains seen on the screen over the past decade in the DCEU will be replaced.
9 Actors Likely To Be Recast in New DCU
Drama, canceled projects, and a polarizing fan base for the DCEU have all led to this. Warner Bros. is prepping for a major reset starting after 2023, so here's a look at all the potential heroes and villains likely to be recast.
1.) Ezra Miller - The Flash
The most likely actor to be fired from DC going forward is without question Ezra Miller. Not only do they have a criminal history that kept them far away from any promotional work before the release of The Flash, but the film itself was a complete failure.
Prior to the Gunn/Safran DC Studios take over, there was a script for a sequel to The Flash. Now, not only could Miller's Scarlet Speedster be recast, but an entirely new incarnation of the speedster may be introduced in the new DCU.
2.) Jason Momoa - Aquaman
Jason Momoa's future at DC is one of the more interesting situations. The actor teased back in January that there could be a future for him at Warner Bros., but no specifics have been revealed.
The rumor is that Momoa could take on the role of the villainous Lobo, which would leave the role of Arthur Curry/Aquaman up for grabs.
It's hard to imagine anyone else playing Aquaman after Momoa made it his own starting in 2017's Justice League, but this new actor could come into the new DCU and possibly play a more traditional rendition of the character.
3.) Gal Gadot - Wonder Woman
A recent back and forth between Gal Gadot saying she was working on Wonder Woman 3 ended with a report that the film is, in fact, not happening at DC Studios.
However, James Gunn does have plans for Wonder Woman, including a Max series titled Paradise Lost focusing on Themyscria, according to Gunn:
"Paradise Lost is a story of Paradise Island, usually known as Themyscira which is the birthplace of Wonder Woman. It's almost like 'Game of Thrones' with 'Westeros', but with all of the inhabitants of Paradise Island."
If Gadot isn't returning and DC has big plans for her birthplace, it's only a matter of time before a new actress is cast in the role. 
4.) Ray Fisher - Cyborg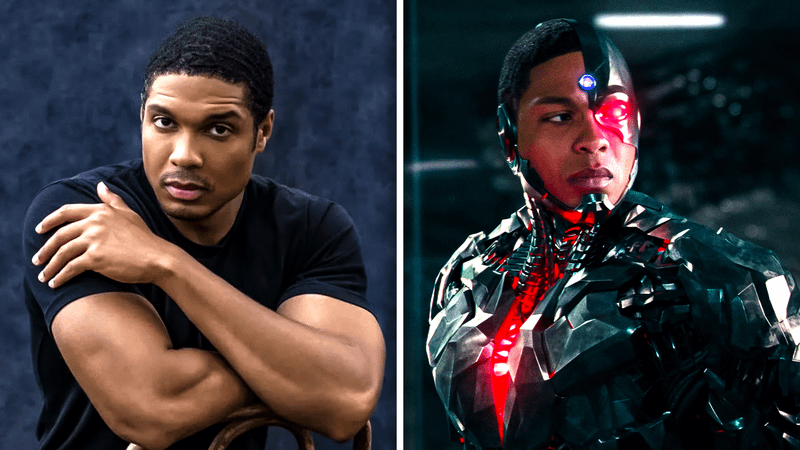 Known for expressing his issues with Warner Bros. and related executives online, actor Ray Fisher is all but confirmed to never be returning as Cyborg.
This situation isn't water under the bridge either. In December 2022, Fisher posted on X (formerly known as Twitter), calling out Gunn for having deleted posts about director Joss Whedon:
"The way James Gunn uses fake grace on Twitter is really funny.Him going to bat for Joss Whedon, pseudo-apologizing for it, and then deleting it immediately before taking his new DC job is not. Refusing to apologize for toxic behavior seems to be a job requirement for WB/DC"
In general, it's safe to assume that if Gunn has any plans for Victor Stone going forward, it will not involve Ray Fisher.
5.) Jared Leto - Joker
In a way, Jared Leto has already been recast as Joker. Joaquin Phoenix took on a unique version of the role in 2019's dark origin film Joker.
However, that film (along with the upcoming 2024 sequel) doesn't take place in the DCEU or any other connected cinematic universe. Similarly, Barry Keoghan took on the Clown Prince of Crime in a cameo role in The Batman.
As crazy as it may sound, it'd come as a shock if Gunn never had plans for the Joker in the new DCU, possibly beginning in the upcoming The Brave and the Bold film. Could this future version be played by Leto? That remains unlikely.
6.) Amber Heard - Mera
Amber Heard has been in the spotlight recently during a public (and widely covered) defamation lawsuit between herself and her ex-husband, Johnny Depp.
She will reprise her role as Mera in the upcoming Aquaman and the Lost Kingdom. Following news that it'd be in a reduced role, a conflicting report claimed that she is still fully featured in the film.
Nevertheless, following Aquaman 2's release (and the anticlimactic end of the DCEU), it's unlikely Heard will return in the new DCU as Mera.
7.) Jeremy Irons - Alfred
Alfred Pennyworth is an iconic Batman character. Jeremy Irons just reappeared in The Flash, but that will likely go down as his last appearance as the character.
Looking to dive deeper into the Bat-Family the DCU version of Bruce Wayne and his son Damian will almost certainly have their own iteration of Alfred.
Andy Serkis recently played a gritty version of Alfred alongside Robert Pattinson in The Batman.
8.) Zachary Levi - Shazam
All signs are pointing to Zachary Levi's time as Billy Batson/Shazam being over following Shazam! Fury of the Gods.
Director David Sandberg confirmed that the film that was released in March "doesn't affect or interfere with future DC plans so no reason to change anything" about the movie.
This puts into doubt any connection to future plans by James Gunn and DC Studios, putting into question if the events of Shazam 2 mattered at all.
Levi admitted that he "doesn't know" what Gunn and Safran's plans are, but he "will trust wherever they want to take us."
It wouldn't come as a surprise if Gunn steers clear of anything related to the character after a failed sequel left a bad taste in many fans' mouths.
9.) Dwayne Johnson - Black Adam
Dwayne "The Rock" Johnson not only pioneered his way into getting his own film focused on a villain (or antihero), but he was instrumental in bringing back Henry Cavill for a brief post-credits scene and trying to map out the future of the DCEU.
Quickly, all of those plans fleeted. Gunn and Safran were hired to reset the universe, and Johnson announced he would not be returning as the character (for now):
"James Gunn and I connected, and Black Adam will not be in their first chapter of storytelling."
The first chapter Johnson mentioned is titled Gods and Monsters, the beginning of the new DCU which may or may not feature Black Adam.
If the liberator of Kahndaq does return, expect it to be in a (arguably) more appropriate role as the film's lead antagonist and likely not portrayed by The Rock. 
LATEST NEWS
TRENDING