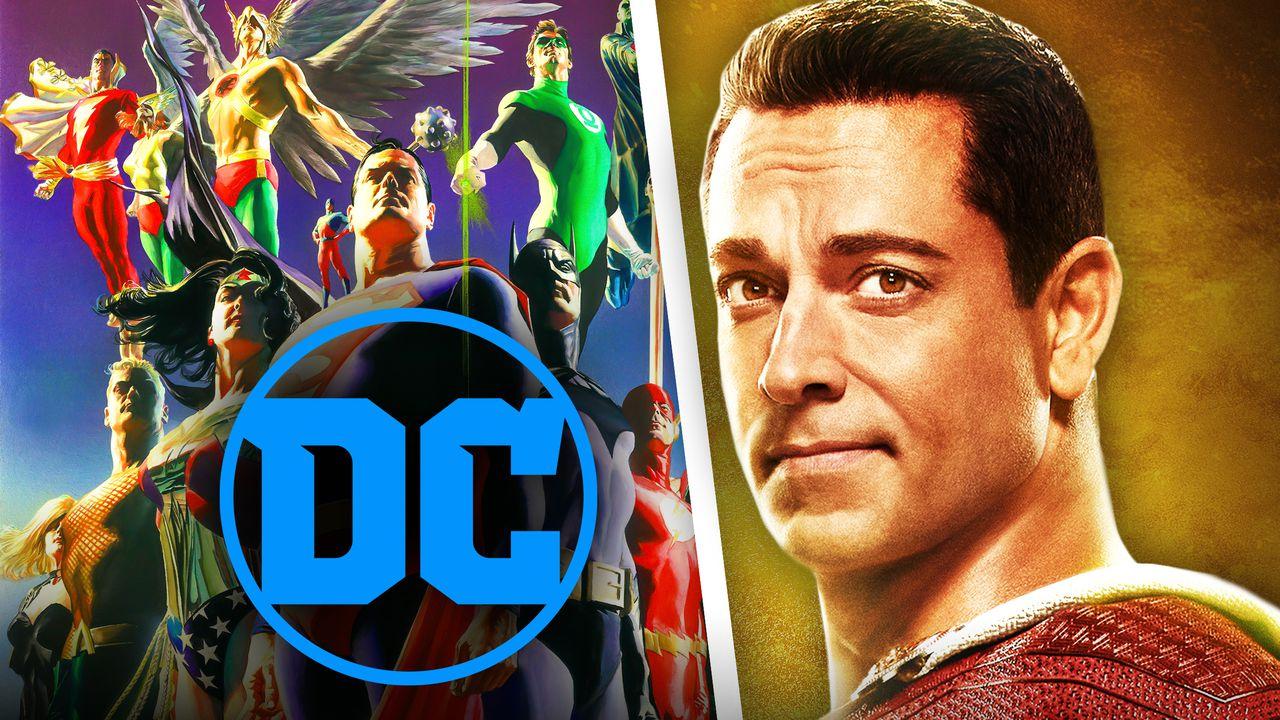 The director for Warner Bros.' upcoming DC Comics movie Shazam! Fury of the Gods cast doubt on the titular hero's future in the DCU.
At the end of January, DC Studios co-lead James Gunn announced the new DCU. Titled Chapter 1: God and Monsters, the new era included several films and television series focusing on characters such as Batman, Superman, Booster Gold, Supergirl, and more.
However, there was no Shazam in sight.
Fans never gave up hope, though. In fact, Gunn even confirmed that the new DCU would not be a complete reboot but rather a soft one—meaning he gets to selectively pick and choose which parts of the old DCEU stay behind.
Fans had assumed, like many of its stars, that since Shazam!'s producer (Peter Safran) is leading the charge alongside Gunn, Billy Batson's world would carry over into their new DCU. However, it's looking less and less sure by the day.
Will Zachary Levi's Shazam Return In the DCU?
Shazam! Fury of the Gods director David Sandberg responded to Reddit comments claiming rumors said that DC co-lead James Gunn added stiff to the upcoming sequel.
When asked if Gunn had added anything to the upcoming Shazam! film, Sandberg denied it, noting that the "finished movie was delivered [at the] end of October last year" and how both Peter Safran and Gunn told him the movie "doesn't affect or interfere with future DC plans:"
"No. The finished movie was delivered end of October last year, so right before he officially began the job. Sure, sometimes productions can add scenes or do changes very last minute but nothing has changed on Shazam. It's a freestanding story and they've told me it doesn't affect or interfere with future DC plans so no reason to change anything."
If Fury of the Gods doesn't affect or interfere with the DCU's future, then is the character even involved in any potential projects? It certainly casts doubt on the idea.
Despite that, star Zachary Levi previously defended his hero's role in the DCU, telling fans he "wouldn't [recommend they] go believing everything [they] see on the internet," directly referencing all of the fears that his character would be done after his next movie.
Asher Angel also seemed pretty confident his character would live to see another day, having declared that "[he's] ready for Shazam to be integrated with some other superhero movies."
What Is Billy Baston's Future in the New DCU?
It's certainly possible that Zachary Levi and the rest of the film's cast will return. As they've also reiterated, the series is in its own corner of the DCU, hardly having any real influence in the wider world. So how hard could it be to weave their continuity in?
One thing that certainly won't help Levi's chances are how he recently tweeted a message criticizing big pharma, which many people have interpreted as being anti-vax.
Then there's the fact that Dwayne Johnson's Black Adam won't be returning—who was one of the only current DCU projects that would have had any major connections to the Shazam world. If The Rock's sway can't get him further into DC Studios' plans, what chance does Levi or his cast mates have?
There's also the issue of age, with Asher Angel's Billy Batson quickly growing out of childhood and Levi not growing any younger.
Fans probably won't be getting any answers soon. Though, with a disappointing box office debut expected, perhaps Warner Bros. will want to spare the franchise from suffering any further.
Shazam! Fury of the Gods hits theaters on Friday, March 17.