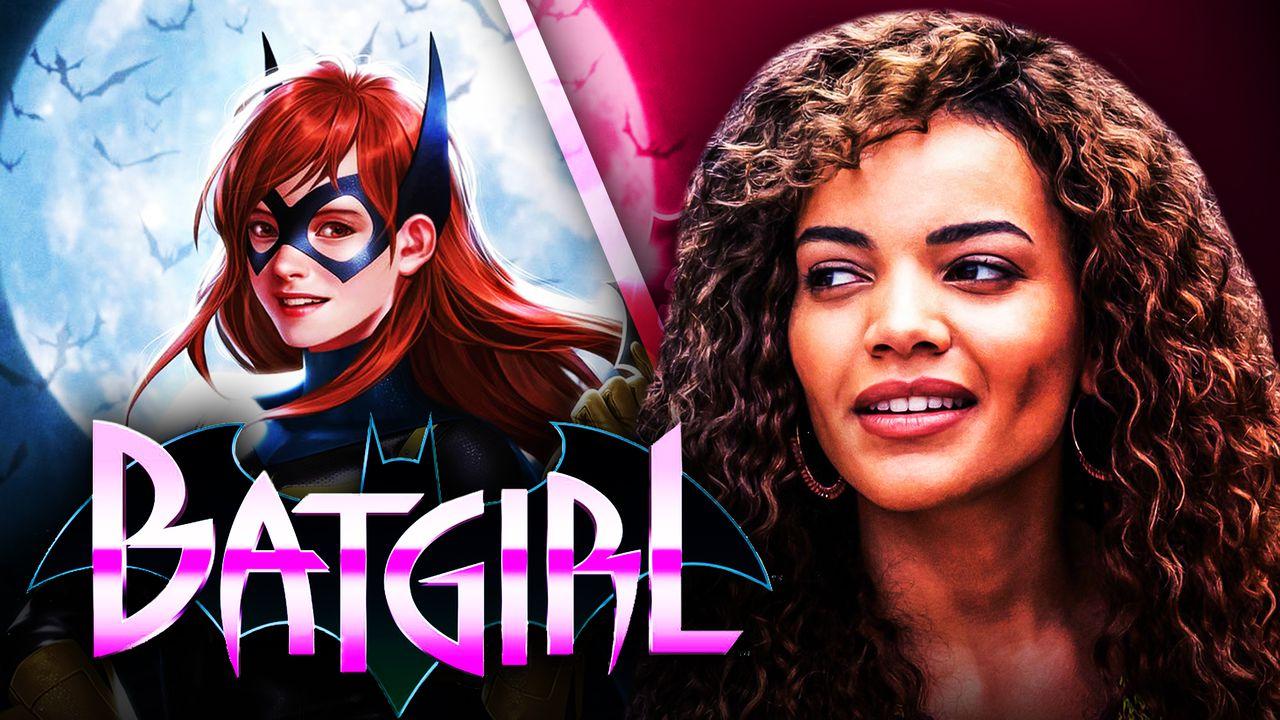 While DC will bring three separate Batman actors to the big screen this year, Leslie Grace is also set to star as Barbara Gordon in the upcoming Batgirl film arriving on HBO Max. Teaming up with Michael Keaton's 1989 Bruce Wayne as she takes on Brendan Fraser's Firefly, this movie will give fans the first live-action solo outing for Batgirl as a leading heroine.
Thus far, plot details remain scarce ahead of Batgirl's release, although set leaks have confirmed direct ties to other events within the DC Extended Universe. With Ms. Marvel directing team Adil El Arbi and Billal Fallah leading the way and an impressive cast of supporting characters around Grace, this movie will make its mark on the world of DC movies upon release.
Batgirl is rumored to release on HBO Max later in 2022, completing one of DC's biggest years of content releases ever alongside theatrical films like Black Adam and Shazam!: Fury of the Gods. Now, the film's leading lady has taken to social media to share an exciting production development as filming chugs along.
Batgirl Actress Confirms Filming Near its End
Leslie Grace shared an Instagram post confirming that DC's Batgirl is currently in its last week of shooting.
While sharing an emotional message about her time on set, thanking Scotland for hosting the Batgirl team in the process, Grace made sure to share her gratitude for the opportunity. 
this is a "it's our last week of shooting Batgirl and i'm getting emotionalllll" dump

be prepared for moreeeee.

but in advance - Scotland, thank u endlessly for welcoming us with open arms and gifting us the perfect city to create our Gotham. it's not the end yet but i didn't want to miss a moment to say thank you as I'm sitting here reflecting on all we've gotten to experience thanks to you. i will never forget my time here
This message came with a gallery of pictures from the set, which can be seen below:
Batgirl Prepping for Release This Year
Warner Bros. has spent most of the past four months filming Batgirl as Grace gets ready to bring the heroine into the DC Extended Universe for the first time. This post from Grace should have fans anxious and excited for new developments now that principal photography is only days away from being complete.
The next stages of production for Batgirl come with an expected round of reshoots and an extensive post-production process to bring the necessary special effects and editing into the story. With the film expected to release in December, that gives Warner Bros. almost the entire year to complete its work on Batgirl along with its numerous other DC projects in development.
Looking at how much time is left on that front, it will likely still be a while until anything official comes from the movie's promotional tour, especially as it waits for a specific release date. Even so, Grace confirming that filming is finished should only be a benefit to all parties involved as Barbara Gordon's solo adventure gets ready to debut.
Batgirl is rumored to debut on HBO Max by the end of 2022.
---
Richard Nebens joined The Direct in March 2020, now serving as the site's Senior Writer and also working as an assistant editor and content creator. He started his journalism career as a hobby in 2019 and is passionate about sharing news and stories from the entertainment industry, especially comic book movies, comedy, and sci-fi. Richard looks to expand his knowledge about movies and TV every day, and he is eager to stay locked into the latest releases and breaking news at every opportunity.