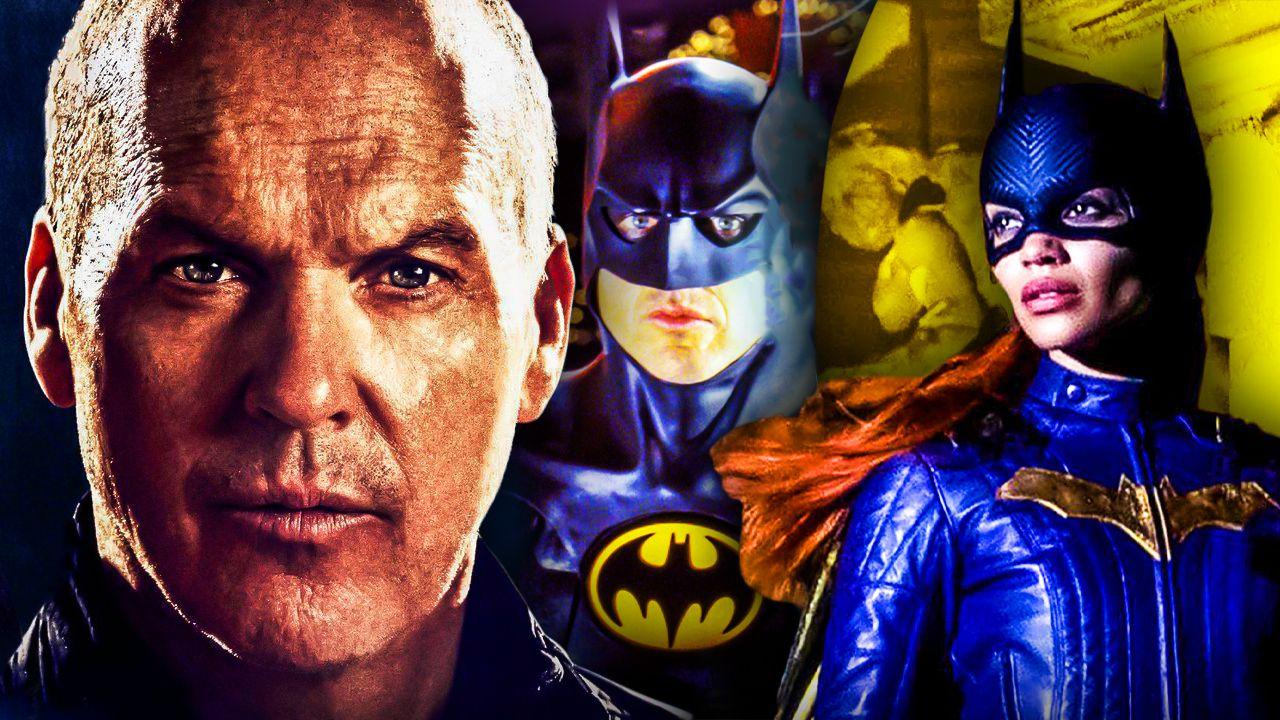 While Warner Bros is currently in full swing with one Gotham City-based cinematic adventure in The Batman, another adventure for a member of the Bat-Family is set to arrive later this year. Batgirl has no set release date at this point, but it's supposed to debut on HBO Max sometime in 2022. Starring Leslie Grace as the titular hero, this DCEU adventure is meant to usher in a new Caped Crusader for WB. 
Completely separate from March's The Batman, this film takes place in the DCEU-proper, featuring characters fans know such as J.K. Simmons' Commissioner Jim Gordon. And that is not all, as the project is also set to star Micheal Keaton as Bruce Wayne, a role he has not touched since Batman Returns in 1992. 
Keaton is rumored to be a big part of this next wave of DC films, serving as a mentor for Barry Allen in this year's The Flash and then again in Batgirl. And while fans have seen the veteran actor in promotional material for The Flash, he has remained absent from anything related to Batgirl...until now.
Michael Keaton in Batgirl
Twitter user @BatgirlFilm shared the first look at Michael Keaton's Batman on the set of the upcoming HBO Max film Batgirl. 
The image shows the DC vet in his classic Dark Knight garb while filming a night scene on the streets of Glasgow, which is doubling as Gotham City. 
See the photos in the tweet below:
EXCLUSIVE: 30 years later, Michael Keaton is still the goddamn #BATMAN! #Batgirl [📸@LukeMcL36558743] pic.twitter.com/wlKA1JB74x
Barbara Gordon, Meet Bruce Wayne
While it was confirmed some time ago that Keaton would be appearing in the upcoming Batgirl film, he has remained notably absent from anything to come from the film thus far. Well, that is the case no longer. 
A mural of the iconic hero was seen on the Glasgow set in the last few weeks, so it felt like only a matter of time before he himself made an appearance. 
Something that is interesting to note is the fact that Keaton is seen here in his 1989 Batman costume. Does this mean this version of Bruce will be seen fighting crime and taking down the likes of Brandon Fraser's Firefly alongside Leslie Grace's Barbara Gordon? It totally could! 
It would have made sense if Keaton only appeared in this film as a figurative "guy in the chair," helping Gotham's new young hero on her journey to realizing her full potential. But the fact that it seems like he will be joining her at ground-level is pretty cool. 
Batgirl is set to debut on HBO Max sometime in 2022.