Shazam! Fury of the Gods proved to be a massive disappointment at the box office, and Warner Bros. Discovery seems to think James Gunn and Peter Safran's upcoming DCU reboot may be to blame.
As Gunn and Safran chart course to launch the first projects in Chapter 1: Gods and Monsters, the final projects of the old DC regime continue to trickle out, with Shazam 2, The Flash, Blue Beetle, and Aquaman 2 padding out this year's slate.
Kicking off the year was Fury of the Gods, which suffered the worst DCEU opening ever, even coming in below Birds of Prey, which released right as the COVID-19 pandemic was kicking off in 2020.
Director David F. Sandberg reacted to the disappointment as he shared his shock at Shazam 2's negative reviews and his lack of surprise at the sequel's poor box office results, revealing it was somewhat expected.
WB Blames James Gunn's Reboot for Shazam 2 Failure
According to a report from The Wrap, Warner Bros. Discovery (WBD) may be blaming the box office disappointment of Shazam! Fury of the Gods, at least partially, on James Gunn's upcoming DCU reboot.
The sequel was projected for a $35 to $38 million domestic opening - already far below the $53.5 million of 2019's Shazam - but ultimately left its March 17 first weekend with just $30.5 million domestic and $65.5 million worldwide.
The Wrap's sources claim reaching the $35 million projection would have been taken as a reasonable outcome for WBD. But the studio thinks Gunn's upcoming reboot dipped "general audience interest" in Shazam 2 and the existing universe.
That being said, the studio is said to believe Gunn and Peter Safran's new rebooted projects will be able to overcome this hurdle when it gets underway - with the first release said to be coming to Max in 2024.
By Sunday, April 9, four weekends into its box office run, the movie was sitting at just $56.6 million domestic. By contrast, at the same period of time into its 2019 run, Shazam had grossed $131.2 million, roughly 2.3 times the amount.
Fury of the Gods was reportedly made on a $100 million production budget, and with a current worldwide total of $128.6 million, the movie is currently looking at a major loss once theaters take their cuts and other costs are factored in.
2019's Shazam performance was already nothing insane with a $367.3 million worldwide box office, but still, according to Deadline, managed to turn a profit of around $74 million as it was made on a relatively low budget.
Will DC's Other 2023 Movies Flop Too?
With James Gunn's upcoming DCU reboot now being common knowledge after the ten-project slate announcement, expectations were low going into Shazam 2. This was only further hindered by a minimal and lackluster marketing campaign that even resorted to spoiling the sequel's Wonder Woman cameo by the end.
DC still has three projects left from the old regime to release this year - The Flash, Blue Beetle, and Aquaman 2 - and one has to wonder whether they will face similar struggles to Shazam 2 if the upcoming reboot is indeed a hindrance.
Reports from test screenings have already indicated Aquaman 2 may be a "boring" downgrade from the billion-dollar 2019 original. In an age where quality and word of mouth continue to impact audience turnout, combined with the reboot factor and the Amber Heard controversy, Aquaman 2 may face a flop too.
Warner Bros. Discovery essentially left Shazam 2 out to dry with minimal effort placed into its marketing, and one has to wonder whether Aquaman 2 may see the same treatment. Although that movie may receive slightly more favor as it tries to capitalize on its Christmas release and replicate the original's massive box office.
The Flash has a big leg-up at the box office in being a massive event movie that features both Ben Affleck and Michael Keaton's Batmen. As this is a Multiverse movie in an age where those are all the rage, combined with setting up the reboot and apparently being the best DC movie since The Dark Knight trilogy, it's easy to see The Flash becoming the blue brand's biggest hit of the year.
On the other end of the spectrum, Blue Beetle appears to be a far smaller movie that will introduce a brand-new hero to the DCU. There has even been talk that this may be the first movie in the rebooted DC universe, if that becomes part of Blue Beetle's marketing after The Flash provides that reset, it could perform well.
Even listening to James Gunn's DCU Chapter 1 slate announcement video, the filmmaker only had some offhanded comments to offer about Shazam 2 and Aquaman 2, meanwhile, he praised both The Flash and Blue Beetle as "fantastic [films]," suggesting they may see more favor internally at the studio.
What Happens If James Gunn's DC Reboot Fails?
Once DC concludes its 2023 slate with Aquaman 2 in December, it won't have another superhero blockbuster until James Gunn kicks off his slate properly in 2025 with Superman: Legacy - except for Joker 2, although that's perhaps the furthest thing from a traditional comic book movie.
Taking a break in 2024 ought to help serve as a reset in the eyes of the fans, so it's clear when the DCU properly gets underway in 2025 that it's a new universe. With the animated Max series Creature Commandos set to arrive in 2024 as the first entry in the DCU, perhaps that will help serve as a transition between universes.
But one has to wonder, what if Superman: Legacy ultimately flops when it finally arrives in 2025 to kick the DCU into action? Well, that would certainly be a signal that the brand damage done to DC over the years with disappointing movies and an incohesive franchise plan may be too severe to fix with just a reboot.
If Gunn's Superman and subsequent DCU movies were to flop, perhaps the only option would be to give up on a connected universe for the blue brand, at least for a while, until fans can forget the past. But one can only hope that won't be what happens and this begins a prosperous new era for DC.
Will Zachary Levi's Shazam Survive the DC Reboot?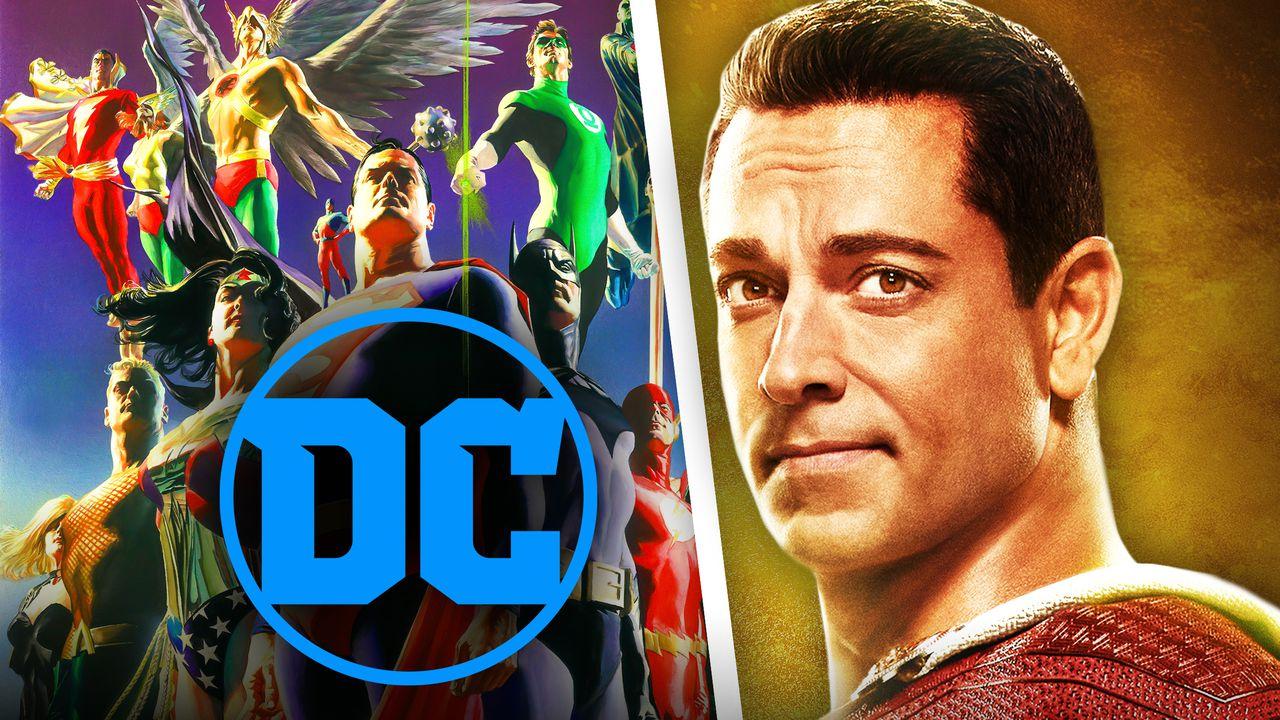 Zoning back in on Zachary Levi's Shazam after the disappointment of Fury of the Gods, one can only wonder if he will survive the reboot. Well, Gunn and Safran's DC opted to leave in two post-credits scenes that set up a future for Shazam, which certainly seems like a good sign, especially after The Flash apparently cut two superheroes from its ending in a scene to tease a continuation.
Levi's DC hero future may be saved by how Safran, one of the co-CEOs of DC Studios, is a close friend of the actor, even spending a vacation together. Not to mention, the DC boss served as a producer on both Shazam movies, and with Gunn's Suicide Squad-related characters seemingly safe going into the reboot, perhaps the same will be true for those under Safran.
Nonetheless, it's currently too soon to tell what the fate of Shazam will be, perhaps Levi will eventually have to release a similar statement to The Rock after Black Adam failed, confirming he won't be returning. If so, with Shazam being a fairly major character in DC, it wouldn't be a shock to see a new actor showing up in the suit in the not-too-distant future.
Shazam! Fury of the Gods comes to streaming on May 23, with the DC flick set to launch with Warner Bros. Discovery's new service Max.