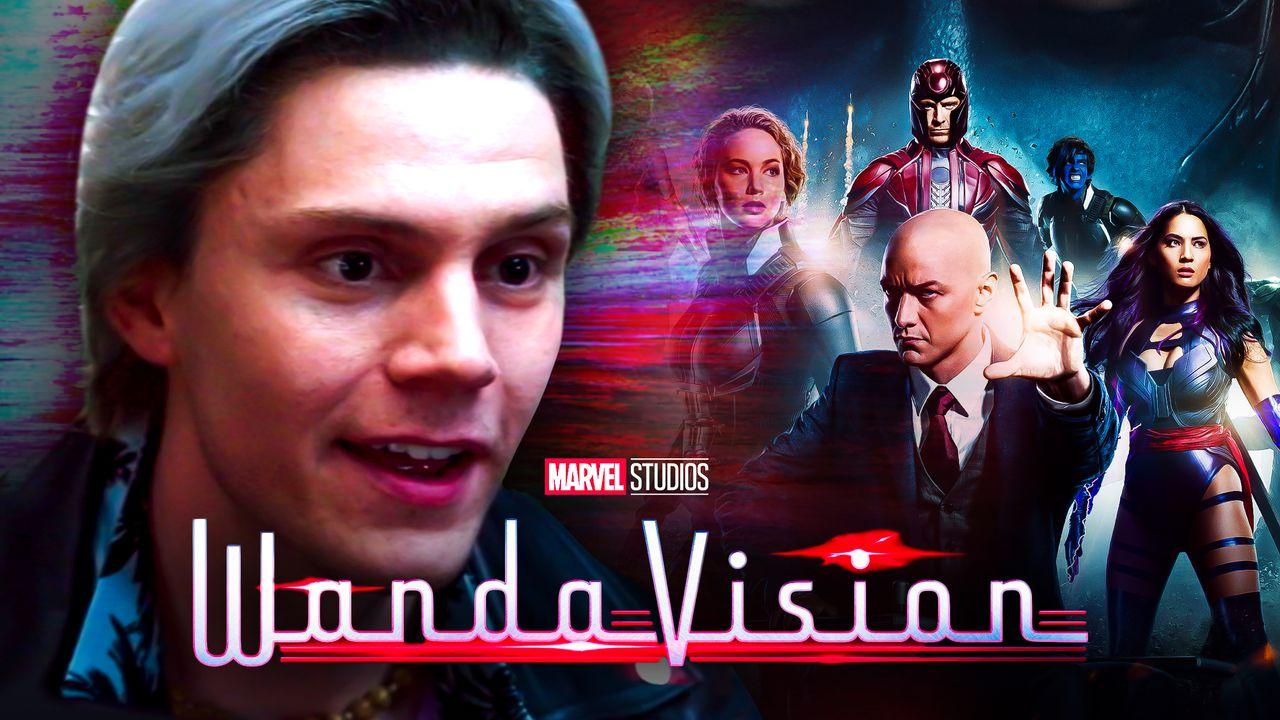 To say that WandaVision has ramped up the overall pop culture sphere recently would be an understatement.
Ever since the show's Disney+ premiere in mid-January, week after week, the Elizabeth Olsen and Paul Bettany-led adventure has been making headlines with its creative and wacky storytelling methods, both of which are setting up for an even crazier Phase 4 MCU slate.
From being dubbed the third most in-demand show in the United States to making its own MCU superhero history, WandaVision shows no signs of slowing down in its dominance over the media industries.
This growth is largely due to a surprise appearance in the form of Evan Peters, who played Fox's version of Quicksilver in the 2010s X-Men movies. Since showing up at Wanda's doorstep at the end of "Episode 5," viewers have been wondering what exactly the implications of his unexpected visit to Westview could mean for the MCU.
Now, one of WandaVision's recurring actresses has shed some light on this matter to those wondering, and on how having Peters on set went down behind the scenes...
EVAN PETERS KEPT UNDER LOCK AND KEY
In an interview with Jimmy Kimmel on Jimmy Kimmel Live, Darcy Lewis actress Kat Dennings was asked about ongoing X-Men theories within WandaVision and the larger MCU, along with the steps that were taken to keep Evan Peters' presence a secret on the inaugural MCU Disney+ show.
Dennings was asked about Peters on the show and how his role as Pietro is inspiring fan theories about crossovers between the Marvel Cinematic Universe and Fox's now-completed X-Men franchise:
"I'm the last person to know anything. Even if I were being cool and mysterious, I still wouldn't even know how to crack open any of these theories. I still don't understand exactly what's going on. Which is for the best, honestly. People went nuts, I remember, obviously that was like a massive surprise...I mean, they kept it from me a little bit as well."
Moreover, Dennings also recalled how Peters himself was "cloaked...in [this] thing" to avoid any unwarranted photographs:
"I wasn't sure what was going on. While we were shooting, they cloaked him in [this] thing, so no one could take a drone shot of him getting out of a van, or whatever it was. It was a big secret, but, They pulled it off, I mean everybody was shocked, so."
The full interview can be seen below:
WANDAVISION PULLING THE CURTAIN BACK ON PHASE 4
It's already been reported that WandaVision is leading way into both into late 2021's Spider-Man 3 and 2022's Doctor Strange in the Multiverse of Madness. As such, introducing Peters' Pietro into the MCU is no coincidence by any means.
Whether it is revealed that he is, in fact, still portraying his X-Men persona or if he's a stranger pulled in to play the recast role of Wanda's deceased brother, Marvel Studios specifically bringing in Peters sends a clear message.
Phase 4 of the MCU will be unlike anything fans have ever seen before, evident by ongoing casting rumors for movies such as Spider-Man 3 and the inclusion of big-name baddies for other MCU sequels.
Keeping Peters hidden showed that Marvel Studios isn't messing around – there are more massive surprises to come. Considering the fact that Peters was only rumored to appear far before WandaVision's premiere date and that no trace of him was present from leaked set photos is a testament to the franchise's security measures and commitment to secrecy. 
As for an actual X-Men crossover, that remains to be seen. However, with more and more Easter eggs popping up that the X-Men are bound to have a presence in the MCU sooner rather than later, worlds may begin to collide as soon as the end of WandaVision.
WandaVision is streaming now on Disney+, and "Episode 7" is set to debut on February 19, 2021.
LATEST NEWS
TRENDING