Boba Fett actor Temuera Morrison recently revealed that Disney could start implementing cutbacks within the Star Wars universe, specifically regarding Disney+.
It was revealed in the past by Disney CEO Bob Iger that they would look to reduce costs across the company, and brands like Star Wars and Marvel were no exception in that statement.
Since then, two Star Wars movies were officially scrapped, and the Disney+ series, Willow, was canceled after just one season.
These actions from Disney will also affect the actors working on projects as well, both on the big screen and on the streaming platform.
Disney 'Cuts Back' on Star Wars Disney+ Shows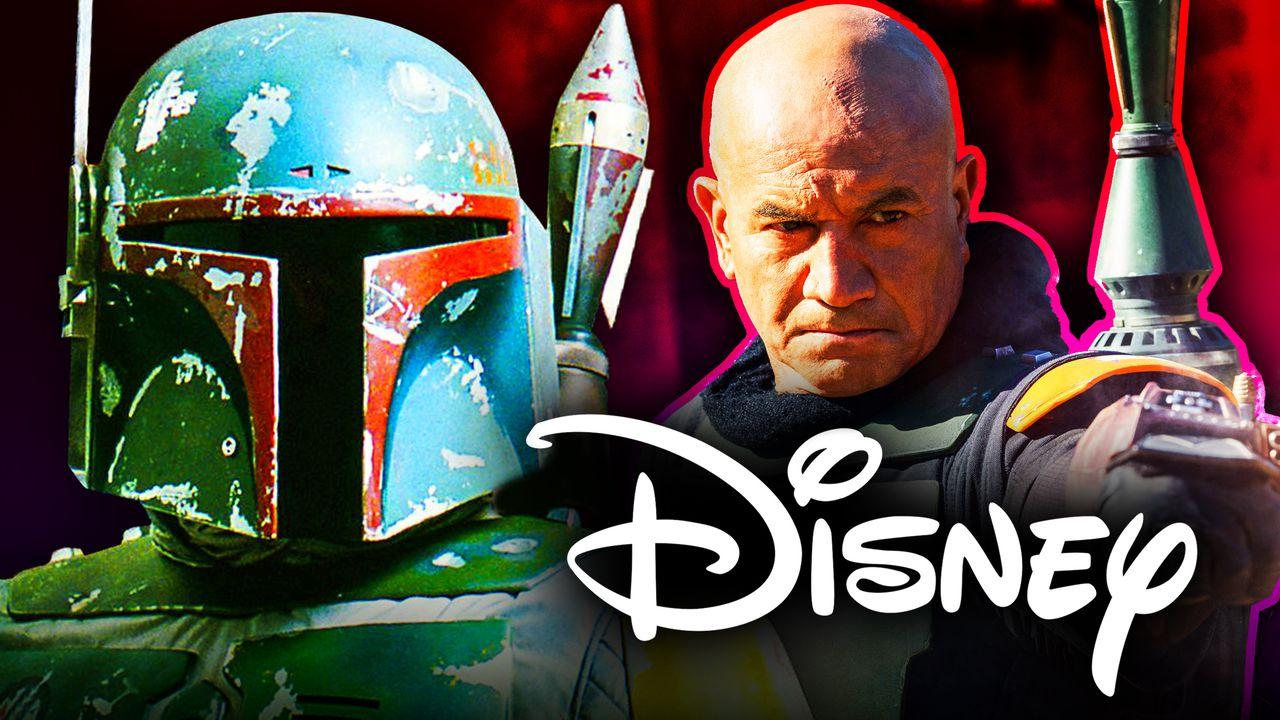 During a Q&A panel at the SUPANOVA Comic Con and Gaming convention in Melbourne, Australia, The Book of Boba Fett's Temuera Morrison told fans that Disney is in the middle of making some changes within the Star Wars universe.
The actor specifically used the word "cutbacks" when talking about what Disney is currently doing to Star Wars Disney+ shows after being asked about his potential return to the franchise.
These "cutbacks" could explain why Morrison didn't show up in Season 3 of The Mandalorian as Boba Fett because the actor also added that he was specifically told the company was making "a few changes:"
"I think there is a few changes going on. We also come under the big umbrella known as 'Disney' now too. So it's one of the last few conversations we had in L.A . The conversation started like, 'Oh look, we're having a few changes. We're having a few cutbacks.'"
Morrison then even possibly teased that there may not be a bright future for him in the future in terms of playing Boba Fett again, but the actor said he will wait and "see what happens:"
"And when you hear that at the other end of the line, it's no good trying to negotiate any more money that's for sure. So we'll see what happens."
How Will Star Wars Shows Be Affected?
When Temuera Morrison talks about "cutbacks" from Disney, he means financially.
Obviously, if the company could afford to bring in all these different actors and build the biggest and best set pieces they would do it, but as the saying goes, money doesn't grow on trees.
It was heavily rumored and then almost even confirmed that Morrison was set to make an appearance in Season 3 of The Mandalorian, but each episode came and went and the former bounty hunter never showed up.
As previously mentioned, his absence could very well be because Disney wanted to save a little bit of money. Actors obviously have to get paid for their work, and even if it is a small appearance, a bigger name means a higher cost.
It is also important to remember just how much content is coming out on both the MCU and Star Wars sides of Disney+ each year.
In just the Star Wars brand alone, 2023 has already seen the release of The Mandalorian and The Bad Batch. Throughout the rest of the year, Ahsoka, Season 2 of Visions, and Skeleton Crew are all slated to be released.
When just one or two series are coming out each year, more money can be dedicated to each project, and that means that certain aspects like character cameos can happen more easily.
With that being said, more shows mean that money has to be distributed in a different way, and if something like a cameo really isn't going to make much of a difference, from Disney's point of view, why even have it?
In the future, it will be interesting to see just how other shows are affected by these "cutbacks."
As for Temuera Morrison's return as Boba Fett, many Star Wars fans will hope that he is able to come back at some point in the Disney+ shows, but it is safe to say that, at the very least, he will be making an appearance in Dave Filoni's Mando-Verse culminating feature film.