According to some fans, Spider-Man: No Way Home included an Easter egg for a character that hasn't been seen yet in the MCU - Miles Morales.
Morales' relationship with the MCU has only been fleeting over the past few years, having never been mentioned by name outside of deleted scenes in Marvel Studios and Sony Pictures' Spider-Man trilogy.
Additionally, all signs indicate that the MCU has at least some connection to the animated Miles Morales' world from Spider-Man: Across the Spider-Verse, with creatives teasing how they'll play a role alongside each other soon.
Miles Morales Easter Egg in No Way Home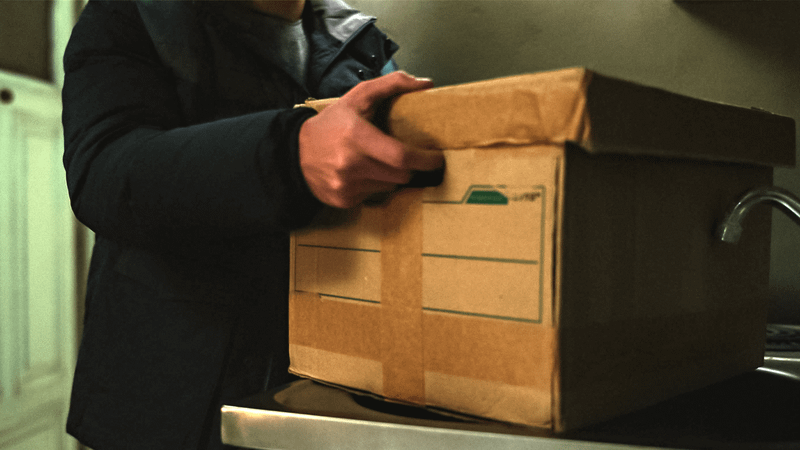 Spider-Man fans on Twitter shared a potentially undiscovered Easter egg indicating that Miles Morales was teased in Spider-Man: No Way Home.
Fans believe the Brazillian dub of the MCU threequel features a moment with Miles and his parents in the scene where Peter Parker moves into his new apartment at the end of the film.
Before Peter takes his final swing as Spider-Man, Miles' mom, Rio Morales, can seemingly be heard in Portuguese telling Miles to pack up his things before his dad, Jefferson Davis, threatens to take away his TV privileges for a month (translated to English):
Rio: "[Miles!] Come, love. Pack your things and go to sleep, okay? That's it, pack up and go to sleep."

Jeff: "Oh, if you don't go to bed now, you'll be without television for a month."
Update: The Brazillian dub voice actor for Tobey Maguire's Spider-Man, Manolo Rey, shut down this theory on Twitter, revealing the actual line was something very different, however, "the way it was mixed" allowed it to sound this way:
"The caption is all wrong. The beginning is: AH ALL WELL. however, by the way it was mixed, it implies something else. But nothing is said about it"
That being said, Miles Morales has been alluded to several times in the MCU before now, and a key relative of his even appeared once.
The first came in Spider-Man: Homecoming, in which Donald Glover's Aaron Davis specifically mentioned his nephew to Peter Parker during the interrogation about the Vulture:
"I don't want those weapons in this neighborhood, I got a nephew who live here."
Then, during the final battle in Spider-Man: No Way Home, Jamie Foxx's Electro mentions the idea that there must be a Black Spider-Man somewhere in the world:
"Don't apologize, there's got to be a Black Spider-Man somewhere out there."
Will Miles Morales Join the Live-Action MCU?
Particularly when taking Miles' popularity from his animated movies into account, the question then turns to if and when he'll swing into action in the MCU someday.
Miles' voice actor Shamiek Moore even teased the potential of him joining the MCU someday, noting that it all "depends on how old they want Miles to be" once the character is brought over into the live-action sphere.
It's still unclear not only when Miles will make his live-action debut but when exactly Tom Holland's hero will even find himself swinging back onto the big screen for the confirmed Spider-Man 4.
But with the Multiverse set to expand to new heights in Across the Spider-Verse - even potentially as far as the MCU itself - it could only be a matter of time before Peter and Miles interact for the first time under the Marvel Studios umbrella.
Spider-Man: No Way Home is currently streaming on Starz, and Spider-Man: Across the Spider-Verse is set to debut in theaters on Friday, June 2.