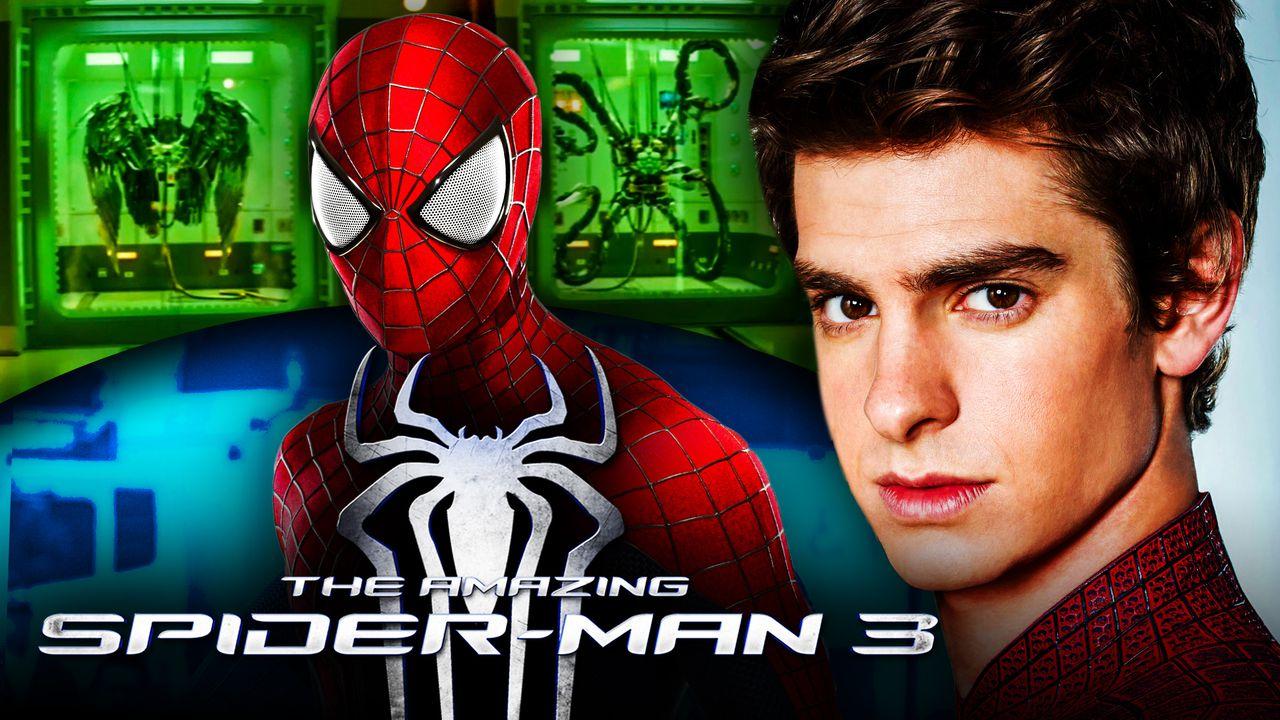 Andrew Garfield is currently enjoying one of the highest peaks of his career, largely thanks to his long-awaited return as the Amazing Spider-Man. The Academy Award nominee teamed up with Tom Holland and Tobey Maguire in Marvel Studios and Sony Pictures' Spider-Man: No Way Home, which became the movie event of a generation upon its 2021 debut.
Immediately following No Way Home's arrival, fans began predicting where the web-slinger's story would continue for all three versions of the hero. While Tom Holland is confirmed for at least three more appearances as the MCU's Peter Parker, fans campaigned for Maguire to star in Spider-Man 4 and for Garfield to continue his story in The Amazing Spider-Man 3.
Garfield finally had the chance to speak about his experience making No Way Home after it premiered, although it's still unknown whether he will get the chance to play Spider-Man a fourth time. He recently addressed the topic again ahead of his 2022 Oscar nomination, although he remained as secretive as he was all throughout 2021.
Garfield Avoids Amazing Spider-Man 3 Update
In an interview with The Hollywood Reporter ahead of the 2022 Oscars, Andrew Garfield addressed the possibilities of The Amazing Spider-Man 3 going into development.
When asked if there were any updates, Garfield admitted that there was nothing to share. However, he also acknowledged the fact that nobody will ever believe anything he says on the subject:
"No update from me! No one's going to believe anything I say ever again, that's my problem."
Garfield was forced to lie many, many times about Spider-Man: No Way Home in the lead up to its release. The actor firmly denied his inclusion in the movie for the better part of six months in an attempt to keep his role in the movie a secret.
Garfield's blunt response can be watched below:
Will The Amazing Spider-Man 3 Happen?
Fan campaigns for movies are nothing new, as seen most recently in the DC corner of the world with Zack Snyder's Justice League coming to fruition. Now, the Marvel side has its own round of similar campaigns, particularly with how great the reception was for Garfield's comeback as the widely popular "Peter 3."
At the moment, Sony is diving deep into its catalog of Spider-Man side characters for movies like Venom and Morbius, while Marvel Studios is working out the details for Tom Holland's next round of films. However, with Garfield's portrayal of Spidey firmly in the spotlight again, fans are clamoring to see him leading the way in his own new adventures for Sony.
Garfield already has plenty of support for a potential third Amazing Spider-Man movie, most prominently from his No Way Home co-star Tom Holland shortly after their film came to theaters. Although it will likely be some time until that movie is confirmed or shelved, fans are waiting anxiously to see if Garfield gets to suit up as the web-slinger for another round of solo films.
Spider-Man: No Way Home is now available for purchase digitally, and the Blu-ray will be available on April 12