Warner Bros. Discovery released a scene from Shazam! Fury of the Gods featuring the fake-out moment including Gal Gadot's Wonder Woman.
While Gadot's place as Diana Prince in the ever-changing DC Universe is still not confirmed to continue, Shazam 2 gave her the spotlight one more time thanks to a couple of key story moments alongside Levi and the Shazam family.
Gadot's scenes in the Shazam! sequel were teased as early as 2022's CinemaCon fan event, although Warner Bros. eventually spoiled Wonder Woman's moment fully a few weeks before Shazam 2 even hit theaters.
And now, only a few weeks after Shazam 2 released worldwide in theaters, the studio has already brought her fake-out scene online for all to see.
Shazam 2's Wonder Woman Scene Released Online
Warner Bros. released a scene from Shazam! Fury of the Gods featuring Zachary Levi's Shazam in a dream sequence with Gal Gadot's Wonder Woman.
Actress Taylor Cahill was used as a double on set for Shazam 2, standing in for Gadot's role.
This scene was teased for months ahead of Shazam 2's release, with Billy Batson's superpowered alter ego going on a date with the Princess of Themyscira as he slept the night away.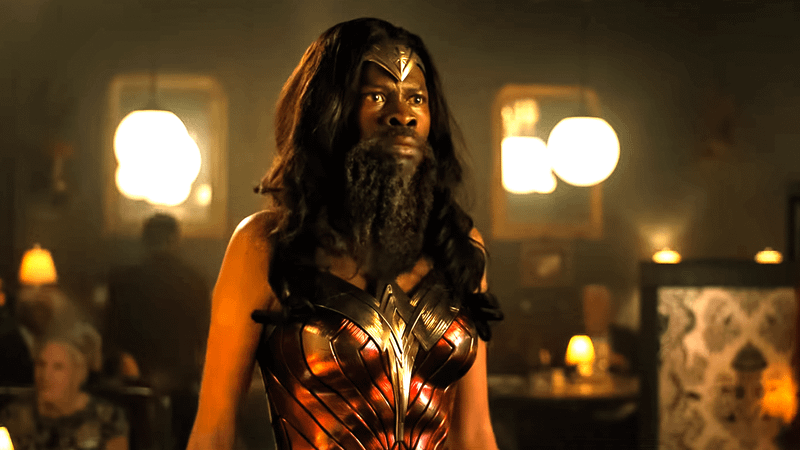 Gadot's face was never shown in this scene, however, as Djimon Hounsou's Wizard came to Billy in his dream to warn the young heroes about the Daughters of Atlas' rise to power.
The full scene can be seen below:
Warner Bros. Setting Up Shazam 2's Home Release
With Shazam 2 vastly underperforming at the box office, coming in with the worst opening box office gross in DCU history, Warner Bros. is moving all-in towards promoting the sequel's home release.
This is also far from the only moment that Warner Bros. has shared online, as the studio released the first ten full minutes of action for everybody to see only three weeks after Shazam 2 hit the big screen.
As for Wonder Woman, both her future and Shazam's are still up in the air thanks to DC Studios co-CEO James Gunn's changes to the DC Universe, and no official titles for either solo hero being announced just yet.
But considering that Gunn still has more than half of the slate for Chapter 1: Gods and Monsters still under wraps, both heroes could get their chance to return sooner rather than later.
Shazam! Fury of the Gods will debut on HBO Max on Tuesday, May 23, the same day the service will be rebranded to Max.