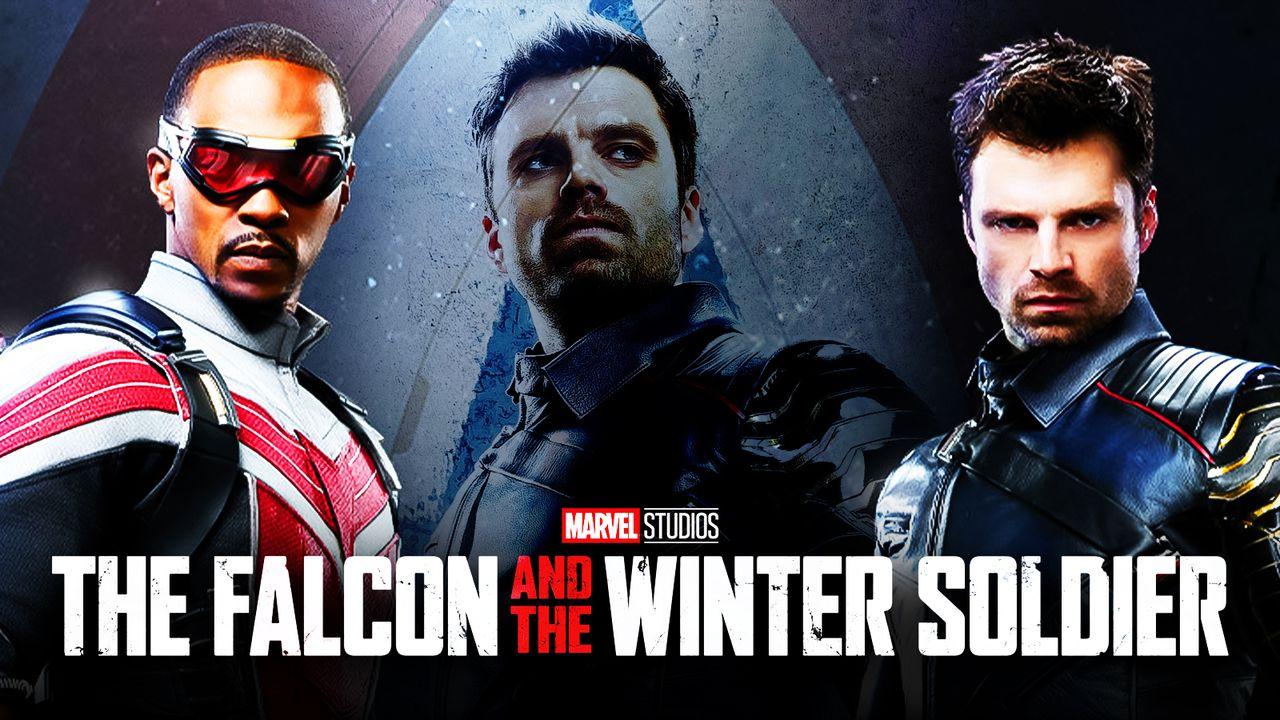 Marvel Studios is living large as the team behind the Marvel Cinematic Universe opens the curtains on Phase 4. And the MCU is in uncharted territory with its first new project having just completed with WandaVision on Disney+ . After seeing Wanda Maximoff take her powers to entirely new levels of insanity during her evolution into the Scarlet Witch, next week will help bring the MCU back down to Earth.
March 19 holds the first episode of The Falcon and the Winter Soldier , continuing the story of Sam Wilson and Bucky Barnes in a post- Avengers: Endgame world. With the world populous still dealing with the effects of The Blip, the two unlikely partners will be in for a new adventure with challenges both familiar and unexpected ahead of them.
Included in those challenges is their own relationship, which has been teased in the most recent TV ad for Marvel Studios' sophomore Disney+ show.
REDWING MAKES HIS REGAL RETURN
A new TV spot for The Falcon and the Winter Soldier , via Twitter user @parkcrsdaya, features 15 seconds of new footage from Marvel Studios' next Phase 4 release. Included in this new footage is a comedic scene at the end with Bucky falling through trees as Sam messes with him mentally through the use of his drone, Redwing.
The dialogue goes as follows:
Bucky: "So what's our plan?"

Sam: "Buck, I have a plan!"

Sam: "Oh ho, I have all of that on camera."

Bucky: "Great…"
The full ad can be seen in the tweet below:
guys is this clip for #TheFalconAndTheWinterSoldier new?? pic.twitter.com/L8jvb8iJVd
STILL PLENTY OF WORK TO DO
Sam Wilson and Bucky Barnes have coexisted as reluctant partners over their shared time in the MCU, largely because they both have a close relationship with Steve Rogers . With Steve now having passed on the mantle of Captain America to Sam, going into retirement in the process, Sam and Bucky will have to work more closely than ever before.
Clearly, this is a tall order for the former para-rescue soldier and World War II veteran as they take on starring roles in this new worldwide journey. It will be interesting to find out more specifics on what challenges they will have to take on, but their relationship appears to be one of the most consistent obstacles to overcome through the show's six episodes.
Even though this will likely be stressful for both characters in-universe, fans will be treated to likely some of the better comedy moments that the MCU has to offer. This comes on top of the other recent trailer where the two were arguing whether Doctor Strange was a sorcerer or a wizard , and this will undoubtedly be far from the end of their arguments.
The Falcon and the Winter Soldier will debut on Disney+ on March 19, 2021.