Doctor Strange in the Multiverse of Madness joins Avengers: Endgame as one of the MCU's most ambitious outings yet, but with the doors to the infinite realities open, there are more opportunities for chaos than ever. There are already upwards of 18 heroes and villains near-confirmed to appear, with rumors pointing to many more appearances from Multiversal Variants and fan-favorite characters.
Popular insider KC Walsh previously reported the film will have an "impressive body count" and will "use its Variants to great effect." With the highly-anticipated sequel set to do plenty of Multiverse-hopping, the opportunities for shocking and impactful casualties are endless, even if it is in their MCU debut.
As release continues to move ever-closer, enjoy The Direct's ranking of which heroes and villains have the highest odds of surviving Doctor Strange in the Multiverse of Madness.
18.) Doctor Strange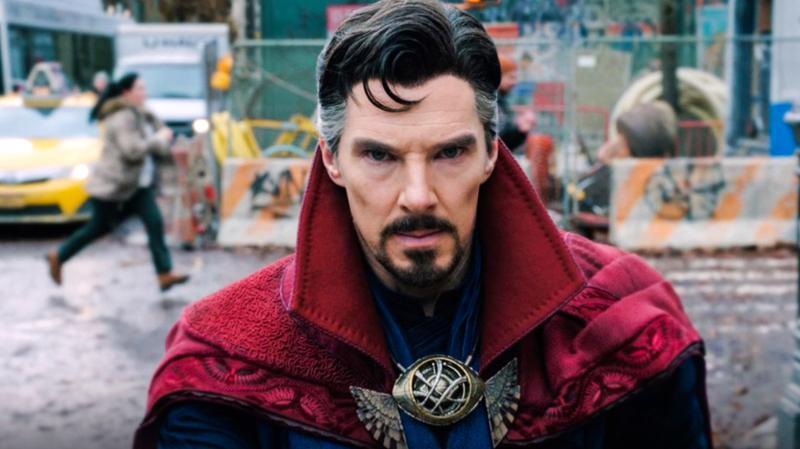 Chances of Survival: 10/10
In the aftermath of Avengers: Endgame, Doctor Strange has shot to the forefront of the MCU to become both one of the most important and popular heroes. Given his recent jump in popularity and the expectation of a third installment to follow Multiverse of Madness, the Avenging Sorcerer is almost a sure thing to survive his latest adventure.
17.) Captain Carter
Chances of Survival: 10/10
Having made her first appearance in What If...?, Captain Carter will make her live-action debut in Multiverse of Madness. Much like Doctor Strange, Hayley Atwell's hero is nearly a certain to survive the impending chaos. Not only is she expected to return for every future season of What If...?, but it would be an odd move from Marvel to end her story outside her own series, especially with seeds already planted for the future. 
16.) America Chavez
Chances of Survival: 9/10
As the MCU continues to build up the Young Avengers, America Chavez will become the latest member to be introduced with Multiverse of Madness. Chavez's Multiverse-hopping abilities will make her integral to the sequel's plot and likely to future MCU projects. Xochitl Gomez's new hero is another near-certain survivor for the upcoming blockbuster as all evidence suggests a bright future ahead for the Young Avenger.
15.) Scarlet Witch
Chances of Survival: 8/10
Alongside the previous three heroes, Scarlet Witch is almost guaranteed to survive Multiverse of Madness. Despite being all but confirmed to be the villain of the Multiverse affair, Wanda Maximoff sits among the MCU's most popular heroes and likely has a significant future ahead, potentially including her own solo movie or follow-up series.
While Scarlet Witch may be extremely unlikely to be among the many casualties of Multiverse of Madness, there obviously remains a chance she may die, especially given her antagonistic role. With a villainous Wanda Variant having been seen in the latest trailer, perhaps she could make the ultimate sacrifice in an effort to defeat her evil self.
14.) Baron Mordo
Chances of Survival: 7/10
Doctor Strange's post-credits scene set the stage for Baron Mordo to have an intriguing arc in the franchise moving forward as he travels the world to de-power sorcerers. So far, it appears as if Mordo's villainous arc may be saved for the third installment as Multiverse of Madness avoids this tease to focus on bigger threats, making his survival near guaranteed.
Alternatively, many have speculated that the Mordo present in the trailers is a Variant working with the Multiverse Illuminati. If this theory proves accurate, the Variant of Chiwetel Ejiofor's sorcerer could very well fall victim to Wanda's violent attack on the Illuminati, greatly raising his position on this list to an almost probable fatality.
13.) Rintrah
Chances of Survival: 6/10
Rintrah has popped up in Doctor Strange 2's marketing a surprising amount for somebody fans know almost nothing about. The Minotaur sorcerer can be seen in the trailer at what looks to be Kamar-Taj as a mysterious threat looms.
Within Marvel Comics, Rintrah was tasked with returning Doctor Strange's cloak to him after his master, Enitharmon the Weaver, had repaired it of damage. This served as the first meeting between the two before the Minotaur went on to become Strange's apprentice and protector from physical threats.
Several shots of Doctor Strange's cloak from the Multiverse of Madness have indicated the sorcerer's levitating covering may be repaired from damage in the movie. Should this be the case, perhaps Marvel Studios may adapt Rintrah's magical storyline rather closely, meaning that he'll survive the Multiverse to have a future in the MCU
12.) Sara
Chances of Survival: 6/10
As Multiverse of Madness merchandise begins to be unveiled, fans have heard their first mention as a new character called Sara. The new sorcerer was revealed with the first look at her Funko Pop! figure, and most are assuming this to be an adaptation of Sara Wolfe, a love interest of Wong's and a secretary to Doctor Strange in the comics. 
Much like Rintrah, Sara may be being set up to play a role in Doctor Strange's magical world in the future. The likelihood of her survival largely comes down to Marvel Studios' interest in including her in the future, which may come down to whether Wong makes it out of the flick.
11.) Professor X
Chances of Survival: 6/10
Multiverse of Madness will feature cameos from Variants of many popular characters and returning characters, of which Patrick Stewart's Professor X was the first to be confirmed. Despite reports of there being many casualties among these Variants, Professor X may be among the most likely to survive.
Stewart's Mutant leader has already been killed off twice before in the Fox X-Men universe in both Logan and X-Men: The Last Stand. Marvel Studios is unlikely to repeat a third time for Charles Xavier unless of course to make an intentional reference to his multiple deaths.
Stewart has been theorized to be bringing the animated '90s Xavier to life, as opposed to returning as his past iteration of the character. If this proves accurate, the Mutant telepath's chances of survival skyrocket due to the upcoming X-Men '97 reboot coming from Marvel Studios.
10.) Sinister Strange
Chances of Survival: 5/10
Marketing and merchandise for Multiverse of Madness have already revealed three Doctor Strange Variants who will be involved: Sinister, Supreme, and Defender.
Sinister Strange first popped up in Spider-Man: No Way Home's post-credits trailer for the Doctor Strange sequel where he uttered his famous "things just got out of hand" line. While he does appear sinister, it remains unclear if he will serve as a friend or foe to our favorite Doctor Strange in his Multiverse mission.
Either way, odds are high that the Sinister Strange, just like most of the sorcerer Variants for that matter, will meet his demise in Multiverse of Madness. After all, killing off Doctor Stranges may be the perfect way to establish the danger of the threat and make it that much more impactful when the MCU's main sorcerer defeats them.
9.) Bruce Campbell
Chances of Survival: 5/10
Bruce Campbell has a long history of popping up in Sam Raimi blockbusters for a one-off cameo never to be seen again. The Hollywood veteran appeared in different roles through all three installments of the Raimi Spider-Man trilogy and was set to appear in the fourth as Mysterio. Campbell will now be teaming up with Raimi once again for a cameo in Multiverse of Madness, provided it makes the final cut.
With Campbell expected to play a one-off disposable character once again and with the Doctor Strange sequel expected to pile the bodies high, the unknown cameo would be a logical guess since it's unlikely he will be coming back anyway.
8.) Wong
Chances of Survival: 5/10
Sorcerer Wong has seen a great increase to his MCU role recently with more confirmed Phase 4 appearances - including Shang-Chi, No Way Home, and Multiverse of Madness - than any other hero. The Multiversal Spider-Man threequel recently revealed Wong succeeded the Ancient One as the Sorcerer Supreme over Doctor Strange due to the Avenger's disappearance during the Blip.
Wong's new title tragically makes him a prime candidate to meet his demise in the Doctor Strange sequel and footage in the trailers has already hinted at him being placed in some near-death situations. After all, Wong dying is the only logical way for Strange to fulfill his comic book mantle as the Sorcerer Supreme. 
Given his critical place in both the MCU and the Doctor Strange franchise, Wong's potential death would be a key moment in the sequel. Perhaps the Sorcerer Supreme could fall in battle against a villainous Scarlet Witch or even sacrifice himself to set the Multiversal madness right.
7.) Gargantos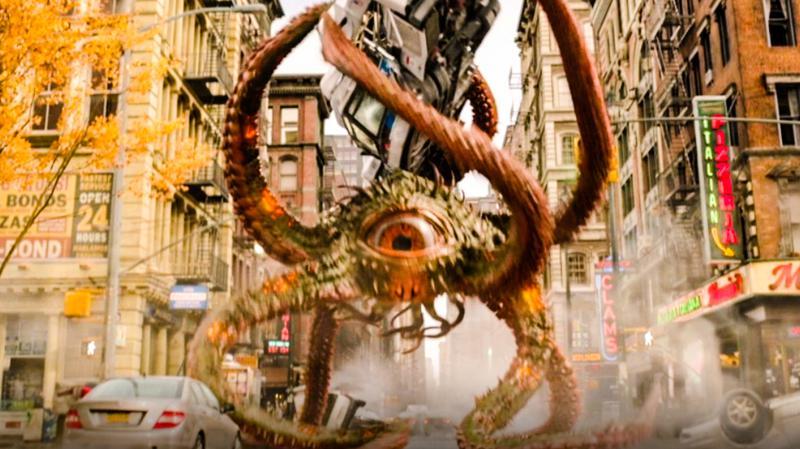 Chances of Survival: 4/10
The giant squid-like alien Gargantos has been shown in trailers and LEGO sets fighting with Doctor Strange and America Chavez. With him appearing to be a simple disposable threat for the two to face off against, there's a strong chance he doesn't survive the encounter. Looking back at the MCU, Marvel has a persistent track record of killing off its villains, especially those that would have little purpose for the future. 
6.) Christine Palmer
Chances of Survival: 4/10
There may be no tougher loss for Doctor Strange to endure than that of his medical love interest Christine Palmer, making her a top candidate to meet her demise in Multiverse of Madness. Throughout recent trailers, Rachel McAdams' doctor has been shown walking down the aisle, working for the Illuminati, and assisting Strange on his Multiverse adventures, leading many to believe there may be multiple Variants involved.
With one Christine at most likely to be involved with future projects, perhaps a Variant from another timeline may be killed in the film. Seeing someone close to him die, potentially at Wanda's hands, would be a strong motivator for Strange, even if that was only a Variant of the person he knows.
What If...? explored Strange and Palmer's relationship closely in its fourth installment as the sorcerer ended up destroying an entire universe to save his love from certain death. Translating a similar situation to live-action could certainly be intriguing, especially to see how the MCU's more experienced and trained Doctor Strange would react.
5.) Nicodemus West
Chances of Survival: 3/10
The majority of readers have probably seen Nicodemus West and been filled with pure confusion as to whom he may be. The Metro-General neurosurgeon was introduced in Doctor Strange as a career rival to the titular hero. Based on the small scale of his role, most didn't even expect him to be coming back for the sequel, making it highly likely he will serve as a throwaway casualty at some point in the movie.
4.) Defender Strange
Chances of Survival: 3/10
Defender Strange's outfit bears a strong resemblance to Doctor Strange's classic comic attire, when he, funnily enough, was a member of the Defenders. Everything about his design, including his ponytail, gives off a sense of magical experience, indicating he may be somewhat more advanced than the usual Strange.
For all the same reasons as Sinister Strange, the Defender Variant will probably also die in Multiverse of Madness. The death of a powerful and experienced hero will always have a strong impact on viewers as it only enhances the danger. But on top of that, a Zombie Doctor Strange was shown during the Superbowl TV spot that, much like the Defender Variant, has a ponytail, only further hinting at his death.
3.) Captain Marvel
Chances of Survival: 2/10
The latest trailer for Multiverse of Madness featured a new Captain Marvel Variant - believed to be Lashana Lynch's Maria Rambeau - facing off against Scarlet Witch at the Illuminati headquarters.
Much like the rest of the Kree, Brie Larson's Captain Marvel has been shown in the past to have blue blood, meaning this Rambeau Variant presumably would too. An intriguing shot showcased the twisted Scarlet Witch Variant with blue blood over her top and red blood across her face. Based on this evidence, it appears Wanda will kill or do some serious damage to this Captain Marvel Variant, definitively establishing her as the MCU's most powerful hero.
2.) Supreme Strange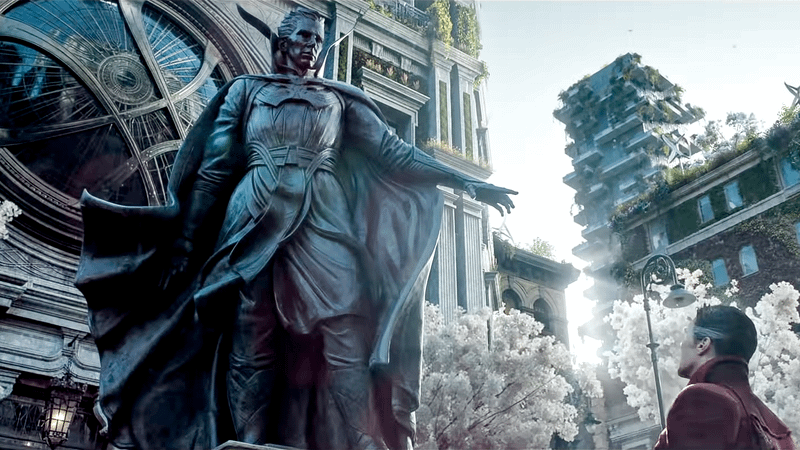 Chances of Survival: 2/10
While What If...?'s morally ambiguous Doctor Strange Variant was often referred to under the "Supreme" alias throughout the series, a recent Funko listing confirmed a new Variant who will go by the nickname.
The MCU's primary sorcerer was seen admiring a statue of his Supreme Variant outside the Sanctum which certainly points to him having already died at the time of the scene. Of course, there's always a possibility this isn't the case and the Sorcerer is simply seen as enough of a hero in his world to justify a statue, but typically a monument such as this is constructed out of memoriam. 
1.) Variant Scarlet Witch
Chances of Survival: 1/10
With a twisted and villainous Scarlet Witch seemingly appearing to be the villain of Multiverse of Madness, her death may very well end up being necessary to put the chaos to an end. Granted, Doctor Strange may not be up to the task of defeating her in magical combat, that may be a role that falls to her MCU main timeline Variant.
All signs point towards an unprecedented kill count in Multiverse of Madness and the blood-stained shots of Wanda certainly point towards her being the culprit. The MCU has forgiven many of the Scarlet Witch's wrongdoings over the years but mass murder may be a tough one to redeem her from.
Wanda's motivations remain unclear for now, but the most popular theories point to Darkhold corruption as the source. Should this be the case, there's always the chance Strange and the gang will simply free her from his corruption and return her to her own world, but there would hardly be justice in that.
Doctor Strange in the Multiverse of Madness hits theaters on May 6, 2022.