Captain America: Brave New World has received a promising release date update despite worries of a delay due to the ongoing actors' strike.
Captain America: New World Order was first announced for a May 3, 2024 release at San Diego Comic-Con before officially shifting to July 26, 2024, in June. The delay followed a change in title from New World Order to Brave New World.
Brave New World was one of many MCU projects to catch a recent delay due to the now-finished writers' and ongoing actors' strikes, among other factors, and concerns have persisted another release shift could be on the way.
Captain America 4 Could Release Sooner Than Planned (Report)
A new report from Deadline offered a promising update on the release of Captain America: Brave New World following concerns the movie may be delayed as the SAG-AFTRA strike continues in full force.
The article revealed Deadpool 3, which had a May 3, 2024 release, has been left undated amid the ongoing production shutdown. The Mutant threequel shifted into the summer date in June ahead of the filming halt, with the date previously held by Captain America 4, which is currently set for July 26, 2024.
According to Deadline's source, there is a "long shot" Brave New World may even move back to its original May 3 release date after the Deadpool 3 delay due to its further along state of production.
Unlike Deadpool 3, which only filmed for two months before the strikes, Captain America 4 completely wrapped its three-month shoot at the end of June.
Due to its completed principal photography, Brave New World ought to proceed smoothly through post-production as the strikes continue. However, development could hit a roadblock down the line if reshoots are required depending on how long the actors' strike continues to impact Hollywood.
Why Captain America 4 Will Likely Move Release Dates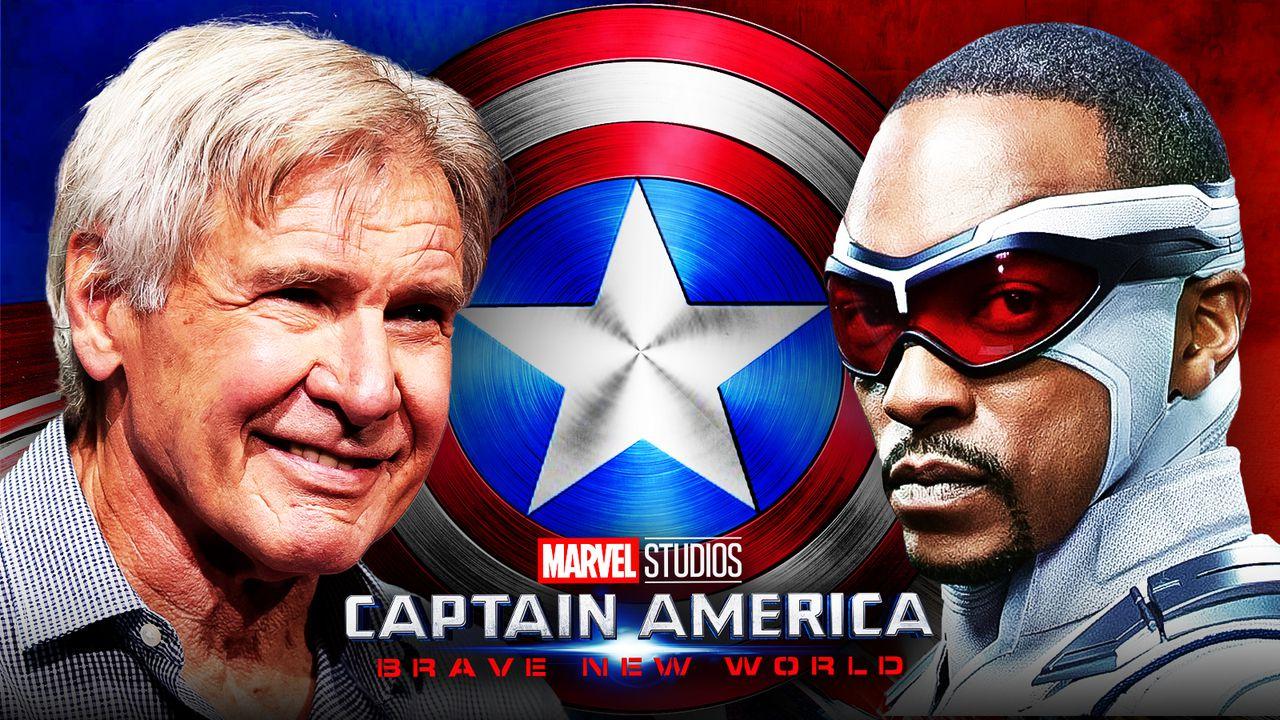 The last two Captain America movies, The Winter Soldier and Civil War, had 273 and 258 days, respectively, between wrapping production and release. As Brave New World finished filming around June 30, the movie will have been wrapped for 308 days by the time the now-vacant May 3 release date rolls around.
So, Marvel Studios ought to be more than capable of bringing Captain America 4 to theaters by May, and likely only shifted its release to July for box office purposes as Deadpool 3 may have been expected to find more success in the prime date.
But now the mutant threequel probably won't be completed in time to make its current release date, Brave New World is the only choice to take its place, then allowing Deadpool 3 to make its way further into 2024.
Historically, the early May release for Marvel Studios has gone to the movies it sees as having the highest box office potential, including the Avengers and Guardians of the Galaxy franchises, as well as Civil War and Doctor Strange 2.
As production has still yet to begin with no end to the actors' strike in sight, fans should prepare to see Thunderbolts delayed into 2025, leaving Captain America 4 and Deadpool 3 as the MCU's only new movies for next year.
As has been the case with every other MCU movie before now, Brave New World will likely require reshoots down the line, but provided they aren't too major and the actors' strike doesn't go on too long, that shouldn't be an issue.
But in the worst case, the Anthony Mackie solo flick may simply need to hold onto its July date, placing over eight months between MCU movies after The Marvels releases in theaters on November 10 this year.
Captain America: Brave New World is currently set to hit theaters on July 26, 2024.
---
Release Date
February 14, 2025
Platform
Theaters