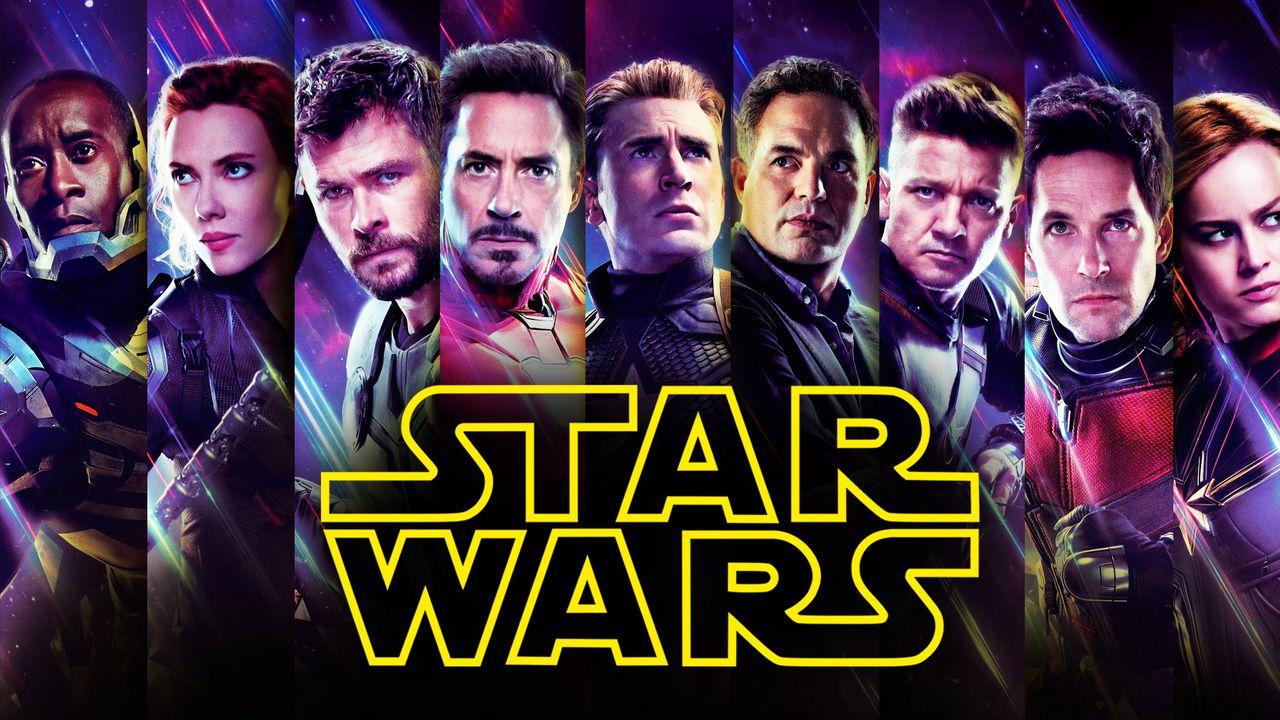 The Russo Bros., Joe and Anthony, of Avengers: Endgame fame, nearly teamed up with another Marvel mainstay on a Star Wars feature film.
Ever since Disney acquired Lucasfilm, it seemed that Star Wars movies have had a tough time getting off the ground. And the ones that do have often been mired in behind-the-scenes setbacks.
This has been part of the reason why there's been a lack of any new Star Wars films since 2019's The Rise of Skywalker. However, Star Wars Celebration 2023 brought new film announcements that would ensure a return of the franchise to the big screen.
But before that, everyone from Patty Jenkins to Taika Waititi was reported to be in line to make a new Star Wars installment, with some projects seemingly falling by the wayside.
Kevin Feige Wanted the Russos for His Star Wars Movie
During an interview on Jason Bateman, Sean Hayes, and Will Arnett's podcast Smartless, the Russo brothers revealed that there were "early conversations" about the duo taking the helm on Kevin Feige's Star Wars film.
Joe Russo explained on the podcast:
"We love 'Star Wars. There were early conversations, there were some early conversations with us. Kevin Feige is a huge 'Star Wars' fan, and there were some early conversations about maybe teaming up with Kevin to do 'Star Wars.'"
This should come as no surprise given that the Russos have shown a keen interest in directing a film for the Star Wars franchise.
As previously reported, the official word from Lucasfilm boss Kathleen Kennedy is that Feige's movie was never really something that was being actively developed, but additional evidence points to the contrary. What's more, is that Kennedy hasn't been entirely truthful on this matter.
Still, it makes perfect sense that Joe and Anthony Russo were in line to direct such a project, given their good working relationship with Feige and their professed Star Wars fandom.
Could Feige's Star Wars Project Still Happen?
It remains to be seen whether or not Marvel Studios president Kevin Feige's Star Wars film goes ahead, but it seems a little unlikely.
First things first, the man has a lot on his plate. He's responsible for acting as the chief creative officer for not only Marvel Studios but all of the company's creative output, including comic books. And as the studio pivots towards a stronger philosophy of quality over quantity, it seems even less probable that he'd have time to devote to an entirely separate franchise.  
Moreover, given her words during Celebration, Kathleen Kennedy seems like she doesn't really want to acknowledge Feige's movie for whatever reason. She probably has a fair justification for doing so, but the fact remains that she was clearly lying at the event since the project was indeed confirmed to be in development by former Walt Disney Studios Chairman Alan Horn several years ago
Even if the Star Wars installment did gain some traction, would the Russo Brothers even have an opportunity in their schedule to direct it? The pair recently established their own creative house called AGBO and have been keeping themselves plenty busy overseeing and producing shows and movies of their own.
Star Wars aims to make its silver screen comeback with three upcoming features, including one about the dawn of the Jedi, a Rise of Skywalker follow-up, and a MandoVerse crossover.