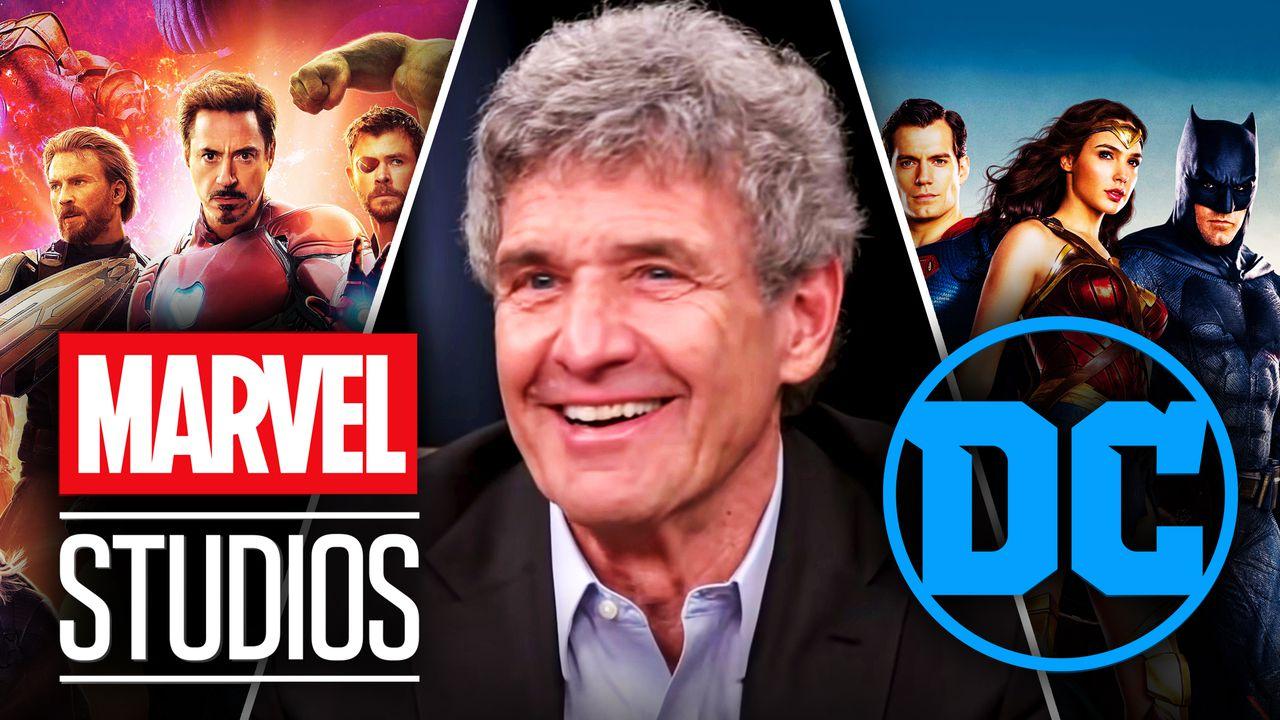 Alan Horn is one of the most highly respected executives in Hollywood. The reason being is that he has been in the industry for nearly 50 years.
His most recent endeavor was with Walt Disney Studios as chairman and chief creative officer. Horn became successful with Disney, generating incredible revenue from Marvel Studios, Lucasfilm, and Pixar.
He also oversaw the acquisition of 20th Century Fox in 2019. Horn was with Disney from 2012 to 2021, when he decided to retire.
Before Horn went to Disney, he retired from his position as COO at Warner Bros. from 1999 to 2011. However, it is widely understood that Warner Bros. wanted the then 68-year-old businessman to leave. During his time at Warner Bros., he oversaw huge hits like the Harry Potter franchise and The Dark Knight trilogy.
Now, after a long journey, he's back once more.
Alan Horn Joins Warner Bros. Discovery
The Wrap reported that veteran executive Alan Horn is joining CEO David Zaslav and Warner Bros. Discovery as a senior advisor. Zaslav had been meeting with Horn over the last six months in hopes he would join this newly merged media conglomerate.
Until this new position, he had been seen as retired after a 48-year career.
Horn joins newly acquired executives Michael De Luca and Pamela Abdy in leading the Warner Bros.-New Line division. 
Warner Bros. Wants Its Own MCU
CEO David Zaslav has been open about wanting to structure WB Discovery more like Disney. Specifically, creating three film verticals, each having its own leadership: Warner Bros.-New Line, DC, and Animation. The aforementioned executive, De Luca and Abdy, are leading the Warner-Bros.-New Line vertical, while Walter Hamada remains the President of DC Films.
In this structure, Zaslav is in a similar position as Bob Iger was at Disney while Alan Horn was there. Horn will now serve as a senior advisor, which appears to be less of a hands-on position than he's previously held but more of a guiding presence for the company.
Zaslav admitted when he took over the rights to DC that this division of WB had been underutilized and something the company wanted to improve. Marvel Studios is the ideal scenario for a film studio that owns the rights to a comic book company.
In part to Marvel Studios president Kevin Feige, former CEO Bob Iger, and former chairman Alan Horn, the MCU is the prized jewel of superheroes on the big screen. The interconnectivity and overarching storylines have been what makes the MCU special and where DC Films have previously floundered. 
Adding Horn to this team could help re-brand what it means to be a DC film moving forward and could help get fans more invested in its projects. Warner Bros. and DC need to find a clear direction for the franchise, similar to the Marvel model with Disney, and adding an advisor like Horn could make that a reality in the coming years.