DC's Batman has seen plenty of adaptations in every medium over the decades, evolving further than ever throughout the 21st century. Christian Bale and Christopher Nolan delivered their Dark Knight trilogy between 2005 and 2012, just before the DC Extended Universe came to fruition. Now, all eyes are on Matt Reeves and Robert Pattinson's work with The Batman.
Not connected in any way to the DCEU, The Batman began the story of its own take on the Caped Crusader as he took on his second year fighting crime in Gotham City. With three full hours of runtime featuring classic Batman villains such as Paul Dano's Riddler and Colin Farrell's Penguin, The Batman unveiled Gotham's dark underworld while giving fans more than one mystery to solve both in and out of the movie.
Pattinson provided a look into a version of Batman that was still working through how to be Gotham's protector, far more so than either of his predecessors in Bale or the DCEU's Ben Affleck. Now, as the movie makes the rounds on HBO Max and revels in its $750 million+ box office return, one of the original writers from Nolan's Dark Knight trilogy has shared his thoughts on what Warner Bros. brought to the table most recently.
Dark Knight Writer on DC's The Batman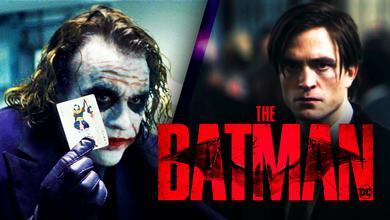 The Dark Knight trilogy writer David S. Goyer spoke with The Hollywood Reporter to share his thoughts on Matt Reeves' The Batman, which just released in theaters in March.
Goyer noted how this solo outing worked to figure out "ways for Bruce or Batman to narrate" the story, opening the door to a different perspective on the hero that hasn't been seen before in past movies. He also specifically praised Reeves' use of Bruce's voice-over diary, letting viewers get a more inside look at how Batman thinks this time around:
"A lot of Batman stories are told from an objective standpoint. You're showing different characters as they relate to Batman, and we're on the outside looking in. But what was interesting with something like this is that you almost have to figure out ways for Bruce or Batman to narrate it. So that allows us a more internal or more subjective perspective on the character that we don't frequently see depicted. Ironically, though, one of the things that I liked about Matt Reeves' The Batman is that we were hearing his voice-over diary, which is frankly not something that had occurred to me before in that regard. But we were able to tackle that when he's leaving his lab notes to himself or recording things. We're getting his internal observations or we're hearing him in phone conversations or over the radio or things like that. So instead of being on the outside looking in, this story takes place more from the inside looking outward, and that was a fun opportunity for me."
Goyer also called it a "rewarding" experience for him watching this movie as a fan rather than as a writer, especially considering many of his coworkers were expecting him to hate what came through. He offered praise for Pattinson's Batman and Paul Dano's Riddler while calling Matt Reeves "a really good filmmaker:"
"It was rewarding for me. It's interesting because when you read Batman comics, there are miniseries, graphic novels, Earth One versions, Elseworlds stories and Black Label stories, and all of these different writers and artists doing their particular take on a Batman story. So, many of them are quite different and many of them are quite unusual, and that's one of the fun parts of consuming comic books. So I just saw [The Batman] fairly recently in Prague, and I didn't know exactly what to expect or what I would think of it. I saw it with a number of my crew members on Foundation, and they were all expecting me to hate it. But I really enjoyed it a lot. (Laughs.) It was a fun experience. I really like [Robert] Pattinson's Batman, and I like what they did with the Riddler. Reeves is a really good filmmaker, so I was in for the ride."
Goyer also looked back to his conversations with Dark Knight Trilogy director Christopher Nolan, referencing how they both wanted to explore Bruce's detective side a little further in that trilogy:
"It was something that we were aware of and something that we played around a bit more in The Dark Knight, in particular. And it was also something that I was interested in exploring with Batman Unburied. He's not a detective per se, at least when the story begins, but he is a forensic pathologist. So the character lies in this intersection between solving crimes and still being a medical expert. The inciting incident that usually turns Bruce into Batman is the murder of his parents, so I was interested in exploring what would happen if his parents had never been murdered. Would he have gone into crime fighting? Would he have gone into the medical field? He probably wouldn't have become Batman, so at least in this version, that's how we arrived at him still being a detective. He's just more of a forensics detective. But yeah, I was interested in exploring his detective side both in The Dark Knight films with Chris and in this new story."
Goyer Enjoys New Take on Batman
David S. Goyer is one of the more prominent names in the comic book movie community, also boasting experience on the Marvel side of the equation with credits on Wesley Snipes' Blade trilogy from more than 20 years ago. Now, even though he wasn't involved with this new iteration of the Caped Crusader, The Batman impressed him with a fresh look into who Bruce Wayne is as a character from the comics.
Cast and crew members alike had teased that Reeves' new solo film would make sure that fans saw the aspects of Batman that earned him the nickname "The World's Greatest Detective." Those elements shone as he worked through the ever-evolving riddles from Paul Dano's Riddler and uncovered the secrets behind John Turturro's Carmine Falcone and his gang of mobsters.
Having experienced plenty of negativity with his work on 2013's Man of Steel and 2016's Batman v Superman: Dawn of Justice, it's refreshing to see Goyer react so positively to the next version of Batman to come after his run with Ben Affleck.
The Batman is now streaming on HBO Max.