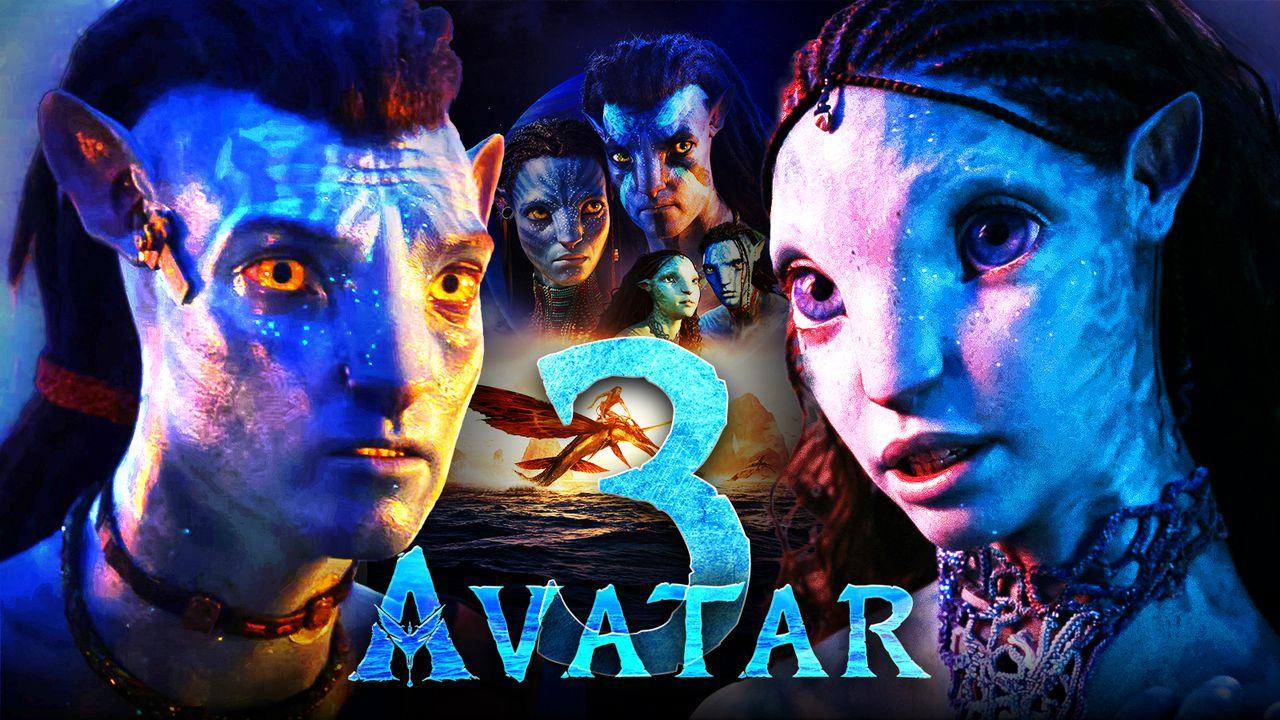 With yet another Pandoran epic on the way from James Cameron, a number of returning characters are already confirmed to appear in 2024's Avatar 3. 
The upcoming sci-fi threequel will look to continue the Sully clan story, with nearly all of the film shot in unison with Avatar: The Way of Water. 
After coming into contact with the water-based Metkayina tribe in Avatar 2, Cameron teases even more different types of Na'vi for the upcoming threequel, including the fire nation he called the "Ash people."
These Pandoran volcano dwellers will serve as an "antagonistic" force in Avatar 3, adding a new layer to the Na'vi in the Avatar franchise, as the alien races have largely been seen in a positive light in both previous films. 
Every Returning Avatar 3 Character
Jake Sully - Sam Worthington
After serving as the primary protagonist of Avatar and Avatar 2, it's no shock to see Sam Worthington's Jake Sully back for James Cameron's Avatar 3. Since the first film, Jake has taken on a permanent form as his Na'vi Avatar, starting a family with Zoe Saldaña's Neytiri. 
Coming off of Avatar 2 being very much focusing on the Sully kids, Worthington's character could creep even further into the background for the threequel. Cameron has described the Avatar franchise as a "generational family saga," so Jake may shed even more of the spotlight to highlight the second-generation Sullys even more in Avatar 3. 
Neytiri - Zoe Saldaña
Zoe Saldaña's Neytiri is the matron saint of the Avatar franchise, playing the roles a badass Na'vi hunter and loving mother to the Sully kids. Saldaña last said of the threequel that she is "going to go back this summer" to finish up filming, as she comes back to the series she has been a part of since day one. 
Seeing as the actress has spent over a decade playing colored aliens (having just finished her run as Gamora in the Guardians of the Galaxy films), it would not be all that surprising if her (and possibly Sam Worthington's Jake Sully) bit the dust as the franchise further focuses on her in-universe kids. 
Kiri - Sigourney Weaver
Despite being a part of both previous Avatar films, Avatar 3 only marks the second film appearance for Sigourney Weaver as Kiri. After having previously portrayed the human scientist Dr. Grace Augustine, Weaver took on the role of Grace's 14-year-old daughter, Kiri in The Way of Water.
Weaver is set to head back to set "in January" to finish filming for Avatar 3, as her young Na'vi further explores her mysterious parentage and connection to the sentient biological guiding force of Pandora Eywa.
Colonel Miles Quaritch - Stephen Lang
Coming back for more fun is the villain from the first two Avatar films, Colonel Miles Quaritch (played by Stephen Lang). Quaritch took the form of a souped-up Na'vi Avatar in The Way of Water, coming face-to-face with his human son Spider in his effort to take down the Sully clan. 
Quarich asked his son to come with him and leave the Sully family at the end of Avatar 2, but after the young boy turned him down, the hunt to rekindle this father-son relationship will be central to Avatar 3. 
Lo'ak- Britain Dalton
Britain Dalton's Lo'ak instantly captured audiences in Avatar: The Way of Water, serving as the pseudo-protagonist of the sci-fi sequel. After the death of his older sibling, Neteyam, Lo'ak is now the big brother of the Sully clan. 
With his new-found responsibility, James Cameron's 2024 sequel will likely dive even further into the burden Dalton's Na'vi teenager now has to take on, especially if the kids get separated from their parents Jake and Neytiri yet again. 
Miles 'Spider' Quaritch - Jack Champion
The adopted human son of the Sully family, Miles 'Spider' Quaritch is set to have an even bigger role in Avatar 3. The character, played by Jack Champion, is a human brought up like a Na'vi as he's immersed in a culture that largely does not recognize him as one of its own. 
Cameron has teased that Spider will "remain an important character" as he "connects [Jake and Quaritch] together" in this confrontational to-and-fro. It has also been hinted that Spider could be the subject of a major change in Avatar 3, with him potentially blurring the line between human and Na'vi. 
Tuktirey - Trinity Jo-Li Bliss
Trinity Jo-Li Bliss' Tuktirey (aka Tuk) is the youngest of the Sully kids, and she's also Jake and Neytiri's only biological daughter. 
As Tuk was only seven years old in The Way of Water, Avatar 3 will see her growing up, potentially taking on the Na'vi trials like going on her first hunt and connecting with creatures like Mountain Banshees. 
Tsireya - Bailey Bass
Daughter of Metkayina leaders Ronal and Tonowari, Tsireya (played Bailey Bass) looks like she will be back in Avatar 3. 
Hints of teenage love between her and Britain Dalton's Lo'ak were teased throughout Avatar 2. If that admiration has developed into a relationship, Tsireya could come along with the Sully clan as they traverse the many locales of Pandora.
Ao'nung - Filip Geljo
Another child of the Metkayina clan leaders is Tsireya's older brother Ao'nung. Filip Geljo's young Na'vi became friends with the Sully children by the end of Avatar 2 as they took on the human research group RDA. 
Ao'nung, like everyone else in the film, will be a little older and (potentially) wiser in the third movie, as he likely comes along for the next chapter of this Pandoran adventure. 
Ronal - Kate Winslet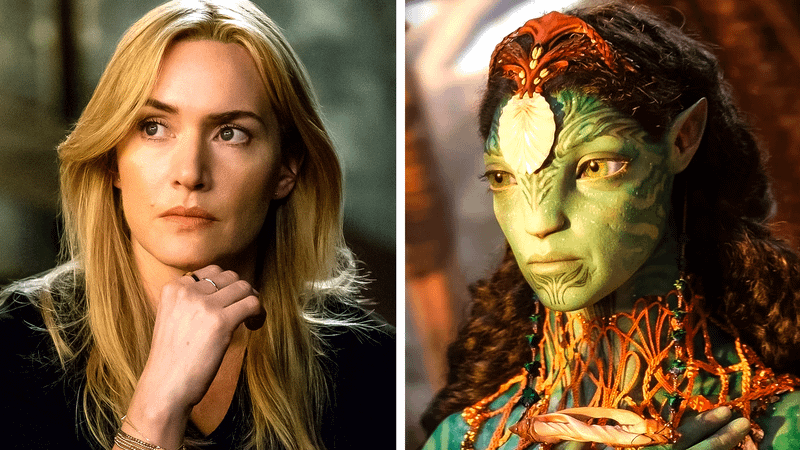 Kate Winslet's Metkayina leader Ronal made her debut in Avatar: The Way of Water, as she banded together with the Sullys to take on the RDA and save the Tulkun. 
In Avatar 3, Winslet's Na'vi leader may have to split from her children, as they may be called to duty to help the Sullys in whatever threat comes next (likely the "Ash People" of Pandora's volcanic region). 
Tonowari - Cliff Curtis
The stoic partner to Kate Winslet's Ronal, chief of the Metkayina Tonowari (played by Cliff Curtis) will also make his return in Avatar 3. 
Given that Tonowari's p[primary duty is overseeing the well-being of his Na'vi clan, he may be pulled into an inter-clan war as tensions rise amongst the Na'vi of Pandora. 
Varang - Oona Chaplin
Oona Chaplin's Varang is the leader of the Ash People of Pandora, the Na'vi clan that inhabits the volcanic regions of the planet. 
Varang and her people will be an antagonistic force in James Cameron's latest, posing a threat to Jake Sully and the Omiticaya people. 
David Thewlis - Unknown Role
Harry Potter actor David Thewlis joins the Avatar franchise (as first reported by Collider) in the upcoming third movie as Peylak. 
Not much is known about Thewlis' character other than he will be a Na'vi and play roles in the next three Avatar movies. 
Dr. Karina Mogue - Michelle Yeoh
Another new character set for a debut in Avatar 3 is Michelle Yeoh's Dr. Karina Mogue. 
Yeoh's character is confirmed to be a human scientist (formerly of Earth) stationed on Pandora. The nature of Dr. Mogue's work is not yet known or what sort of importance she plays in the rest of the Avatar saga.
Norm - Joel David Moore
In a series with names like Neytiri, Tonowari, and Lo'ak, Norm is a welcome sign of Earth-based normality. Joel David Moore's human scientist was/is a part of the Avatar research program sent to Pandora to deep dive into the planet's mysterious flora and fauna. 
Norm didn't make much of an impression in Avatar 2 after being a major player in the first film, but he has been teased to"absolutely" be alive and well during the events of The Way of Water. Moore even floated that "there's a fun journey" ahead for his character in Avatar 3 and beyond.
Parker Selfridge - Giovanni Ribisi
Despite only making a brief cameo in Avatar: The Way of Water, Giovanni Ribisi's passive-aggressive RDA head administrator Parker Selfridge will be back in Avatar 3. 
In an interview with The Wrap (via ScreenRant), Avatar producer Jon Landau hinted that Ribisi's character "will be back in force as we move forward."
Mo'at - CCH Pounder
CCH Pounder will reprise her Avatar role in the threequel as the Omatikaya clan's spiritual leader Mo'at. 
The character was last seen saying goodbye to the Sully as they ventured out to look for a new home in Avatar 2. The character and the Omatikaya as a whole will be back in play in Avatar 3, as the select sects of the Na'vi band together to take on a common threat.  
General Frances Ardmore - Edie Falco
Former Sopranos star Edie Falco made her Avatar debut in The Way of Water as the human general Frances Ardmore. 
General Ardmore will be back in Avatar 3, still shaking hands with the help of a billion-dollar military mech suit. 
Captain Mick Scoresby - Brendan Cowell
Brendan Cowell's sea captain and Tulkun whaler Mick Scoresby is still recovering from the events that destroyed his ship at the end of The Way of Water. 
As he still has quotas to meet, it has been confirmed (via Empire) that Captain Scoresby will be heard from again menacing the wildlife of the Pandoran seaside. 
Dr. Ian Garvin - Jemaine Clement
Comedian and Flight of the Concords alum Jemaine Clement reprises his role as Dr. Ian Garvin in Avatar 3. 
Clement's human marine biologist was vehemently against the practice of Tulkun hunting seen in The Way of Water, so following the events of that last film, there could be the potential for Dr. Garvin to further his Pandoran conservation efforts by working as a mole within the human ranks of the RDA. 
Dr. Max Patel - Dileep Rao
Dr. Max Patel (played by Dileep Rao) is another human scientist that has a soft spot for the preservation of Pandoran ecosystems. 
He is one of the remaining humans left on the planet after the events of the first Avatar film, being allowed to conduct his own independent research outside of the RDA. 
Corporal Lyle Wainfleet - Matt Gerald
Corporal Lyle Winfleet, who is brought to life by American actor Matt Gerald, is a human mercenary who works for the RDA alongside Stephen Lang's Colonel Miles Quaritch. 
After the death of his human form during the Assault on the Tree of Souls in the first Avatar film, Corporal Wainfleet was revived as a Na'vi Avatar working alongside Quaritch in his quest against the Sully clan. 
Payakan
Payakan is the Tulkun whale who is befriended by the young Sully, Lo'ak in Avatar 2. 
At the close of that film, the Pandoran sea creature was saved from the clutches of the RDA and "will be back" in Avatar 3 according to Avatar producer Jon Landau.
---
Avatar 3 is set to hit theaters worldwide on December 20, 2024. 
---
Release Date
December 19, 2025
Platform
Theaters
Actors
Sam Worthington
Sigourney Weaver
Klein Felt is a Senior Editor at The Direct. Joining the website back in 2020, he helped jumpstart video game content on The Direct. Klein plays a vital role as a part of the site's content team, demonstrating expertise in all things PlayStation, Marvel, and the greater entertainment industry.