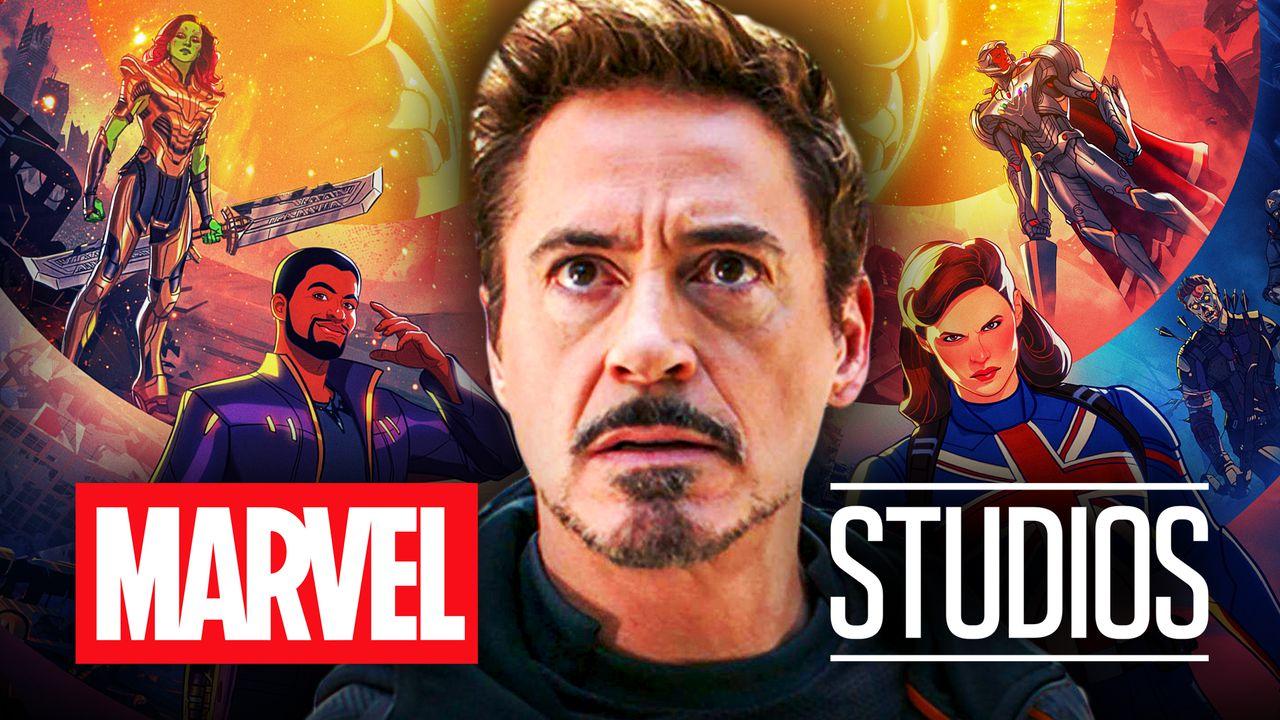 Tony Stark will be on his way back to the MCU soon, as new merchandise from What If...? Season 2 features the iconic Iron Man character.
Although Iron Man was used in plenty of promotional material for the animated Disney+ show's first season, the genius/billionaire/playboy/philanthropist only appeared as a minor character in the first batch of episodes.
In fact, he even became something of a running joke as the hero met his unfortunate death in four of Season 1's episodes, leading to plenty of comments about this hilarious trend for the MCU's original leading man.
Tony Stark Back for What If...? Season 2
Hasbro Pulse listed a new piece of merchandise from the Marvel Legends Series featuring "Warrior Gamora" from Marvel Studios' What If...?.
A description for the figurine included a tease for this new version of Gamora, who dons the armor usually worn by her adoptive father, the Mad Titan Thanos.
On top of that, the collectible notes that Gamora will have her eyes set on Tony Stark, although he'll be a target for her to take near the start of the episode:
"In the MCU, Gamora was raised by Thanos to become a deadly assassin. But in this universe, her tactics are challenged by a new, unusual target: Tony Stark."
Fans saw the resolution from this episode in the Season 1 finale of What If...?, with the Watcher picking Gamora out of her timeline as he assembled the Guardians of the Multiverse.
Reports have noted that this upcoming episode will be based on an alternate version of Thor: Ragnarok where Tony Stark is actually sent to Sakaar instead of the God of Thunder before Gamora hunts the original Avenger down.
This episode wound up being delayed until Season 2 due to the Covid-19 pandemic's impact on the series' production schedule.
Pre-order the Marvel Legends Series Warrior Gamora figure here.
How Will Tony Stark Return for What If...? Season 2?
Tony Stark only played a supporting role in a few episodes of What If...? Season 1, although this new entry looks to put the MCU's first hero into the spotlight when Season 2 makes its way to Disney+.
Season 1 head writer A.C. Bradley even teased that fans are going to "enjoy the ride" when this episode finally arrives and that they'll be "surprised by the way Gamora gets [her] armor" amidst her hunt for Tony.
There's also a solid chance that Tony will show up elsewhere in Season 2, with eight other episodes based loosely on the events of MCU stories set to add to the animated series.
And with MCU films like Black Widow, Captain America: The Winter Solider, and Avengers: Infinity War confirmed to serve as inspiration for new episodes, the hope is that characters like Tony will get every chance to shine across the new season.
Currently, What If...? Season 2 doesn't have a confirmed release timeframe.