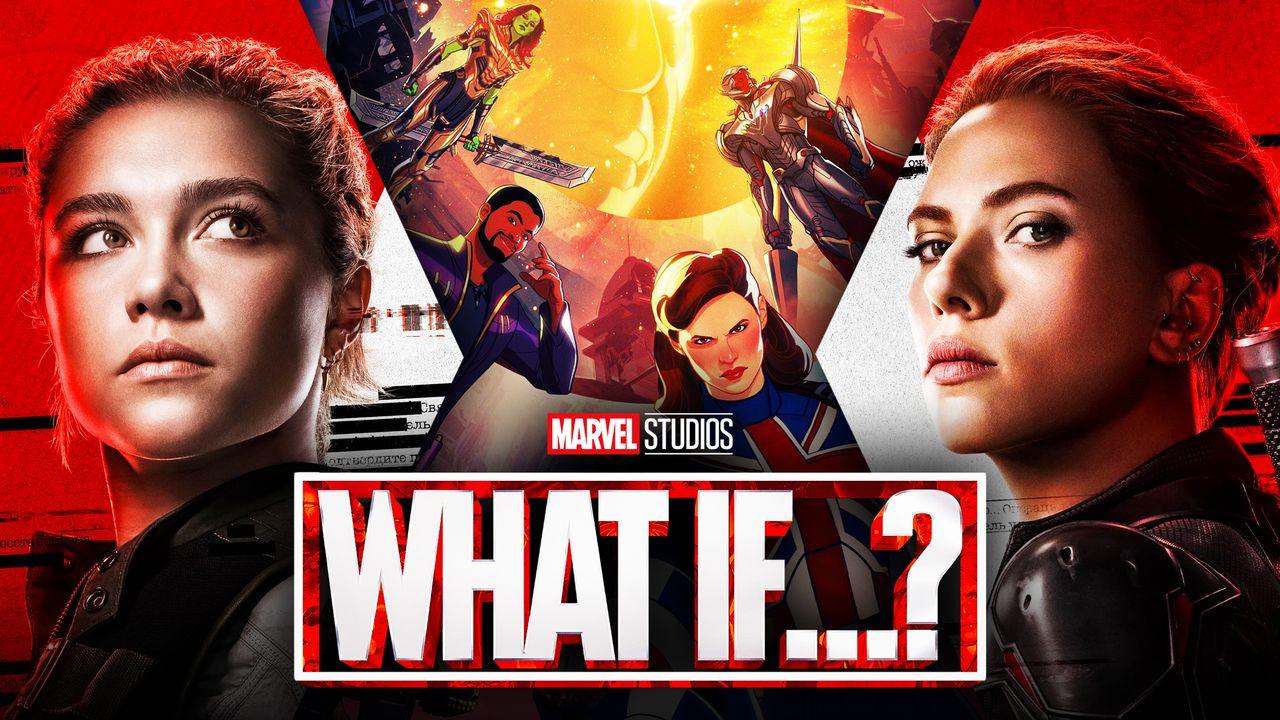 Warning: This article contains spoilers through Episode 4 of What If...?.
Marvel Studios is currently enjoying a thrilling run with its sixth release of 2021 in What If...?, which is also the first-ever fully animated project within the Marvel Cinematic Universe. Serving as something of an anthology series that's looking back at the 23 movies in the Infinity Saga, Marvel has the opportunity to tell new versions of stories that fans know and love.
The team behind this animated outing kicked things off with Peggy Carter's new take on Captain America and came in this week with a Doctor Strange that turned to the dark side after losing Christine Palmer. With other thrilling stories like Erik Killmonger's rescue of Tony Stark and Spider-Man hunting zombies, the MCU is about to see changes to its past that almost nobody saw coming.
One of the more exciting parts about What If...? is that it became the first MCU Disney+ outing to have public plans for a second season, which has been discussed by Marvel Studios President Kevin Feige on numerous occasions.
During the press rounds preceding Season 1's debut, it was confirmed that Season 2 will have the chance to explore Phase 4 movies that are continuing the MCU's legacy post-Spider-Man: Far From Home. The Direct even had the incredible opportunity to conduct our own interview with personnel from the show, one of whom confirmed a specific movie that's set to come into play after the first nine episodes.
Black Widow Continuing in What If...?
In an exclusive interview with The Direct, What If...? production designer Paul Lasaine was asked if there were any specific stories or movies from Phase 4 that were already planned for adaptation to animation.
Only taking a second to tease a story based on "the woman with the red hair," Lasaine confirmed that a Season 2 episode will incorporate elements from Scarlett Johansson's Black Widow film:
"There's an episode that is based on one of the movies that literally just came out with the woman with the red hair..."
What If Season 2 Will Incorporate Black Widow's Movie
Marvel came into 2021 with a bang thanks to Scarlett Johansson's long-awaited solo movie Black Widow, which was her first headlining effort after supporting roles and cameos in eight previous MCU movies. While this movie was seemingly her curtain call in the live-action movies, especially considering her ongoing lawsuit, her legacy is living on through the animated What If...? series.
Early in Season 1, Widow played a key role in Episode 3 as she did her best to protect Bruce Banner before both of them were killed by a vengeful Hank Pym. Rumors have also pointed to another episode featuring her more prominently, in which she has to survive in a post-apocalyptic world where Ultron accomplished his goal of world genocide.
While there are no signs pointing to what exactly the story would be for What If...? Season 2, Black Widow certainly has plenty of material that Marvel and new star Lake Bell could use for alternate storylines.
Perhaps Melina Vostokoff or the Red Guardian were killed in action during the Sokovia Accords aftermath, or maybe Nat gets taken in by the government instead of escaping after the airport battle in Captain America: Civil War. Whatever Marvel decides to do, expect to see plenty more of Marvel's Russian assassin taking another new path in her other-dimensional hero's journey.
What If...? is currently streaming on Disney+.