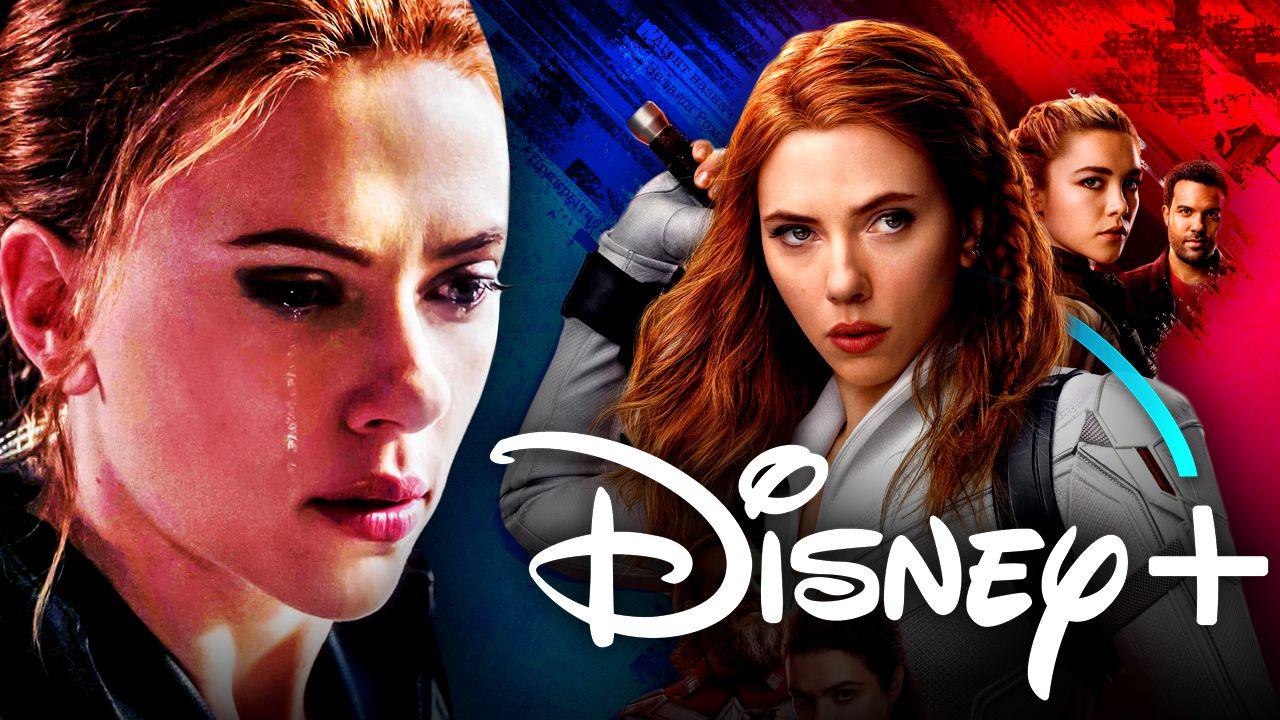 Black Widow marked a massive milestone for the MCU. Not only was it Scarlett Johansson's first solo film for her Avenger, but it was also the very first film under the Marvel Studios banner to receive a hybrid release both in theaters and on Disney+.
In total, Black Widow made $135 million over the course of its opening weekend, a number that includes both box office and Premier Access streaming earnings. This total is greater than many of the other MCU films have garnered, including Ant-Man and Guardians of the Galaxy.
Despite what seems like a massive success, there seems to have been some tomfoolery going on behind the scenes. 
Not long after the film's release, Scarlett Johansson filed a lawsuit publicly against Disney, claiming that the studio broke her contract in regard to the film's release on Disney+. Disney believes otherwise, saying no such thing happened and that the entire litigation is a publicity stunt.
It's a battle that is still raging, and now the House of Mouse is not only holding its ground but demanding that it be resolved in confidential and private arbitration.
SCARLETT JOHANSSON & CO. DEFEND
The Hollywood Reporter has continued covering the Scarlett Johansson litigation against Disney over the release of Black Widow, and the site is offering some revealing new updates.
In a response to the studio's retorts against the lawsuit, Johnasson's main lawyer, John Berlinski had some harsh words to share, saying that after their "misogynistic attack against Scarlett Johansson," Disney's next move is a clear bid to try and "hide its misconduct in a confidential arbitration...:"
"After initially responding to this litigation with a misogynistic attack against Scarlett Johansson, Disney is now, predictably, trying to hide its misconduct in a confidential arbitration..."
Another attorney for Johansson, Kasowitz Benson Torres, lashed out asking: "why is Disney so afraid of litigating this case in public?"
He continued, claiming that it's because the promises made by Marvel have everything to do "with guaranteeing that Disney wouldn't cannibalize box office receipts...:"  
"Because it knows that Marvel's promises to give Black Widow a typical theatrical release 'like its other films' had everything to do with guaranteeing that Disney wouldn't cannibalize box office receipts in order to boost Disney+ subscriptions...yet that is exactly what happened – and we look forward to presenting the overwhelming evidence that proves it."
All of these responses come right after a move by the Big D late in the night/early in the morning in which the studio filed a request for a confidential binding arbitration in New York on October 15.
On top of that, Disney continued to dig in their heels:
"In a futile effort to evade this unavoidable result (and generate publicity through a public filing), Periwinkle [the company who offered acting services for Johansson] excluded Marvel as a party to this lawsuit––substituting instead its parent company Disney under contract-interference theories," they lash out. "But longstanding principles do not permit such gamesmanship."
The studios doubled down on their stance that the claims of a breach or inference of the contract "have no merit:"
"Although Marvel and Disney share Periwinkle's frustration with the challenges associated with releasing films during an ever-shifting public-health crisis, Periwinkle's claims that Marvel breached the Agreement and Disney induced that breach or otherwise interfered with the Agreement have no merit... There is nothing in the Agreement requiring that a 'wide theatrical release' also be an 'exclusive' theatrical release."
One of Disney's key points seems to be that "the contract does not mandate theatrical distribution," and they added that even though the film's "release coincided with a global public-health crisis, Marvel made good on its promises:"
"The contract does not mandate theatrical distribution––let alone require that any such distribution be exclusive," it goes on to say. "Moreover, the contract expressly provides that any theatrical-distribution obligations are satisfied by distribution on "no less than 1500 screens." And even though Black Widow's release coincided with a global public-health crisis, Marvel made good on its promises."
They go on to clarify that "Marvel discussed the hybrid-release-pattern decision with Johansson in spring," and that Marvel even helped Johansson in ways that they "[have] no obligation [to] under the agreement...:"
"Marvel discussed the hybrid-release-pattern decision with Johansson in spring 2021, as the parties were conferring regarding the Picture's release date," they say in the August 20 filing. "Marvel has assured Johansson that she will be credited with 100% of the Premier Access and PEHV receipts for purposes of the box-office thresholds used to calculate any additional compensation – even though Marvel has no obligation under the Agreement to do so."
As a final note, Disney dropped some numbers as to how well the film has done, saying that the film has grossed "$367 million in worldwide box-office receipts and more than $125 million in streaming and download retail receipts" as of August 15, 2021.
BLACK WIDOW VS DISNEY - ROUND 2
Disney wanting to get this all done and over with as soon as possible isn't a surprise in the slightest. It's been reported that even Marvel Studios President Kevin Feige was angry towards Disney about the whole ordeal. With how much they value him, the strain on that relationship is something the studios will want to fix ASAP.
Many have spoken out in support of Scarlett Johansson including WandaVision's Elizabeth Olsen. It's certainly easy to side with Johansson, seeing as the other is the big corporation that is Disney Studios. 
It's important to note that no one outside those involved knows what truly happened. It's likely that both sides are right in different ways. That's why it's crucial that it all gets resolved in a professional and legitimate setting. 
Disney seems to be avoiding more Disney+ drama any time soon with Shang-Chi sticking to a theatrical release only and future films theoretically following the same destiny––or that's certainly Feige's preference, at the least.