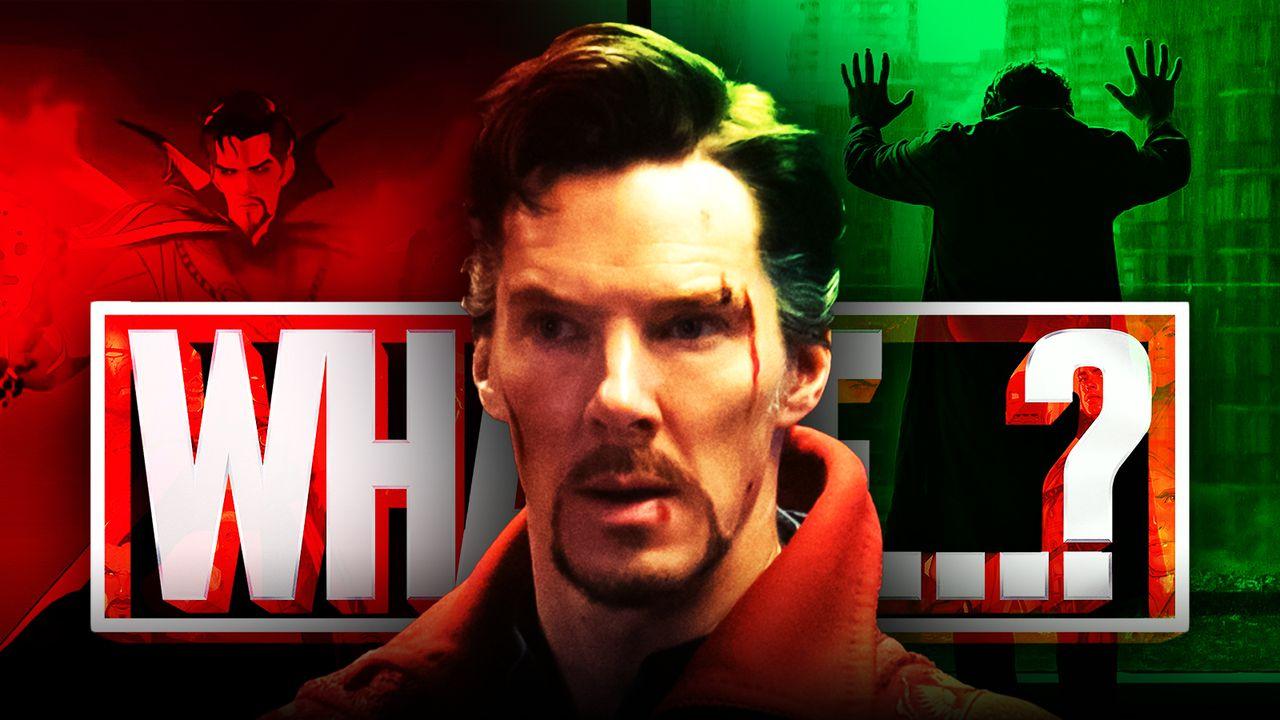 So far, What If...? has offered up a trio of very different Marvel stories. The first episode was a grounded, fast-paced retelling of Captain America: The First Avenger.
For Episode 2, fans got a wild adventure showing a very different universe where T'Challa was Star-Lord. Both were light-hearted stories that were fun to watch and gave glimpses of interesting alternate worlds.
Episode 3's murder mystery vibe gave fans their first look at a darker style of What If...? story-telling, and that's a thread that seems likely to continue. Marvel Zombies is on the docket in some fashion, and recent uploads from Marvel Studios point to Episode 4 revolving around a darker version of Doctor Strange.
In a newly posted trailer, Marvel has given a glimpse at the lengths Benedict Cumberbatch's Stephen Strange will go to in order to bring back his lost love.
NEW TRAILER SHOWS STRANGE SEEKING POWER
On Twitter, Marvel Studios released a new trailer for the next episode of What If...? featuring Benedict Cumberbatch's Doctor Stephen Strange. The post asks "What If... Doctor Strange Lost His Heart Instead of His Hands?" 
In one segment of the trailer, it states that Strange will lose the love of his life, Christine Palmer, showing an altered version of the car crash originally seen in 2016's Doctor Strange.
Other clips show Strange seeking more power so that he can resurrect his lost love.
The full trailer can be seen in the tweet below:
What If... Doctor Strange Lost His Heart Instead of His Hands? Discover the answer to the question in the next episode of Marvel Studios' #WhatIf, streaming tomorrow on @DisneyPlus. pic.twitter.com/MNEDCqpfd8
DOCTOR STRANGE TAKES A DARKER TURN
From what little is shown in this trailer, it's clear that Episode 4 of What If...? will be a significantly more tragic tale. With the love of his life gone, Strange turns to sorcery not as a way to heal his own injuries, but rather as a way to resurrect Christine Palmer.
In doing so, Strange will be walking a familiar, albeit darker path from the one he took in Doctor Strange. In both cases, his motives for seeking magic are inherently selfish. In the film, he wanted to restore the use of his hands so he could continue as a surgeon. In the upcoming What If...? it seems he'll seek power at any cost to bring back Christine, likely putting the rest of the world at risk in the process.
So, while Marvel is setting up a different story for Strange, they aren't setting up one that is out of character for him. He was always originally motivated by a selfish desire to regain something he'd lost. This time the loss is even deeper, the pain of it even sharper, and that doesn't bode well for those who stand in his way. 
In the main timeline, Strange became the protector of the Time Stone and Master of the Mystic Arts. Whether this version of the sorcerer will be saved from his fall to darkness is up in the air.
Fans can look forward to finding out when Episode 4 of What If...? airs Wednesday, September 1, 2021.