Marvel fans are now on their fourth Disney+ show of the year. This entry adds to an incredible amount of content so far in 2021, which comes out to a higher number than the last two years combined. 
Shang-Chi and the Legend of the Ten Rings was just released to the world, with many people absolutely loving what the film did for the MCU. It's easy to get so caught up with the debut of a brand new MCU hero, but it's important to remember one thing: What If...?.
The show first premiered a few weeks ago and introduced Hayley Attwell's Captain Carter to the world––alongside T'Challa Star Lord just days later. The latest episode showed the world what the MCU would look like with a zombie virus.
Well now, What If...? has something interesting up its sleeve: a unique mix of worlds from Iron Man and Black Panther.
What If Killmonger Rescued Tony Stark
Marvel Studios released a teaser for the next episode of What If...?, which teases Stark's unlikely savior in an alternate timeline.
"While demonstrating his new JERICHO MISSILE, genius weapons designer TONY STARK fell victim to an ambush by THE TEN RINGS.

An UNLIKELY SOLDIER saved Stark from the kidnappings attempt."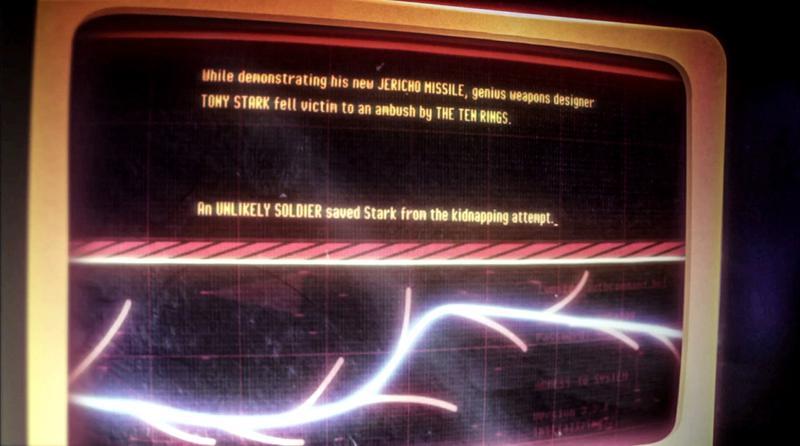 Check out the video below:
What If... Killmonger Rescued Tony Stark? Find out in the sixth episode of Marvel Studios' #WhatIf, streaming tomorrow on @DisneyPlus. pic.twitter.com/fsOtKEjBzx
Iron Man and Black Panther Mix Worlds
Plenty of the concepts from What If...? have been unique, but none have been quite as out-of-box as Killmonger saving the life of Tony Stark––a sequence of events that could mean no more Iron Man.
The show is always at its best when the ideas at play are more unique than just a simple character swap. No one would have ever guessed that something as random as Black Panther's Killmonger saving Stark, after having been undercover with the Ten Rings no less.
No matter the quality of the episode, there's no way it won't be interesting at the very least. Who knows what direction the events will spiral out into after that deviation, especially since it's the literal beginning of the MCU.
Fans can experience whatever wild ride Killmonger has in store for them when the episode airs on Wednesday exclusively on Disney+.