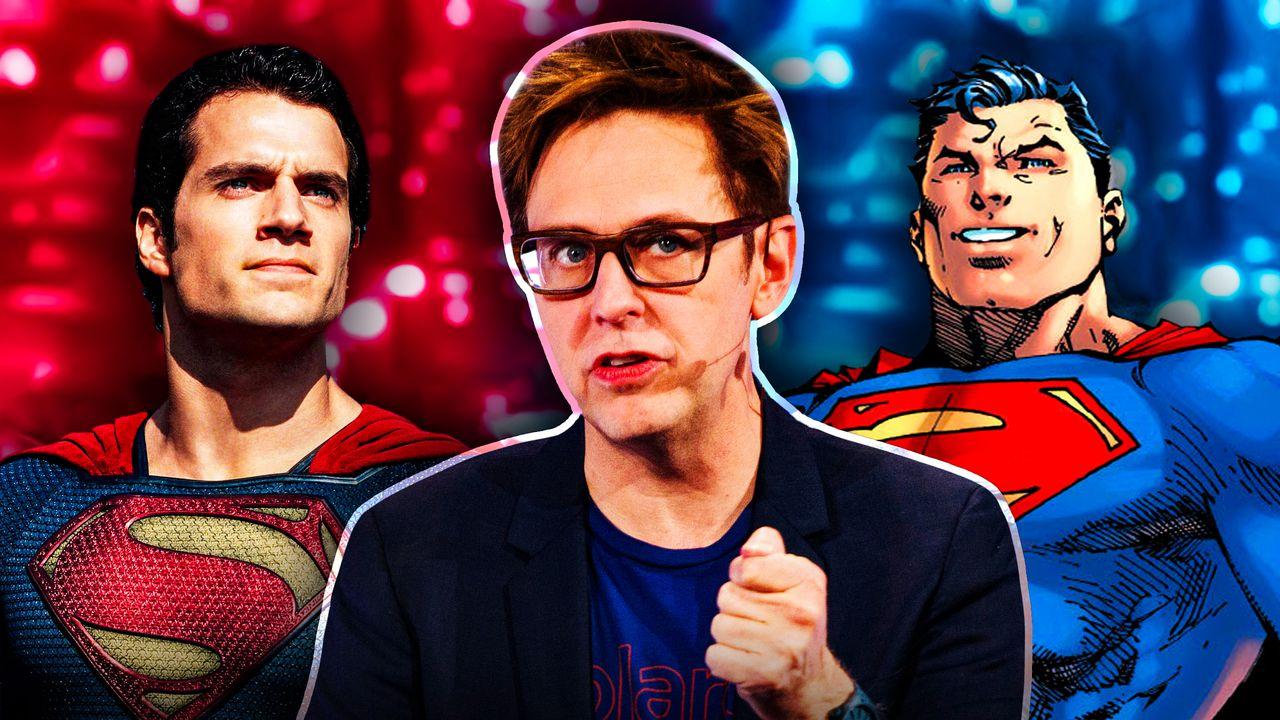 DC Studios co-CEO James Gunn confirmed that an unsurprising character from Superman's comic history will be utilized in Superman: Legacy.
Following the confirmation that Gunn will write and direct the newest Superman movie, fans formed their expectations for who would join the last son of Krypton as part of the new DCU reboot.
With rumors already teasing that Superman will fight The Authority in his first solo movie since 2013's Man of Steel, Gunn and his team are currently formulating who will join the cast of the first movie in his Chapter 1: Gods and Monsters slate.
And as reports tease that DC Studios is already looking for a new actor to portray Superman's most iconic villain, Lex Luthor, Gunn also confirmed that he'll be far from the only Supes supporting character to join this movie.
Jimmy Olsen Joining Superman: Legacy
Superman: Legacy director/writer James Gunn confirmed on Twitter that the new DCU solo movie will include Jimmy Olsen in the story.
When asked by a fan whether Olsen would be in the movie, Gunn offered a simple "ofc (of course)" as a response.
This comes only weeks after Gunn revealed that he had started making lists of names to look at for casting in this new Superman solo story.
In DC Comics, Jimmy Olsen is depicted as a young photographer working at the Daily Planet alongside Clark Kent and Lois Lane, even offering his assistance to Clark on occasion during his superhero exploits. But unfortunately, the character hasn't been utilized to much effect on the big screen in recent years.
The DC Extended Universe only had Olsen on screen for a grand total of one scene in Batman v Superman: Dawn of Justice, where he was actually a CIA operative posing as a Daily Planet photographer. Accompanying Amy Adams' Lois Lane to Nairobi, Africa, he was taken out by the warlord Amajagh, giving him about five minutes of screentime in total.
With Superman: Legacy confirmed to tackle Clark Kent's early days as a reporter and a superhero, it's no surprise to see that Jimmy Olsen will be part of that journey.
This will give the photographer a real chance at big-screen glory for the first time since 2006's Superman Returns, potentially letting him plant a stake in the expansive new DC Universe for many years to come.
And with pre-production for the Superman reboot just about ready to begin, casting for Jimmy Olsen should be a topic fans have their eyes on as the new Kal-El eventually joins the DC party.
Superman: Legacy will debut on July 11, 2025.