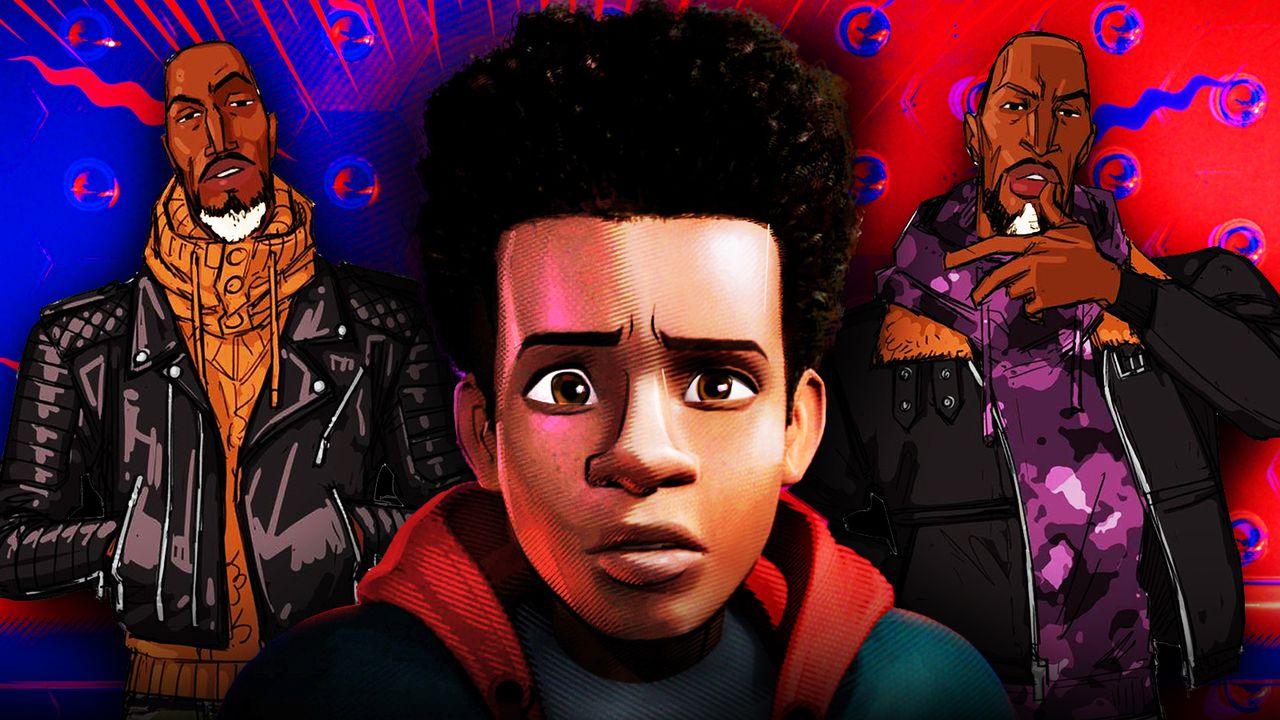 Sony Pictures rejected more than half a dozen designs for the new Uncle Aaron in Spider-Man: Across the Spider-Verse before settling on the final look.
Following the death of Mahershala Ali's Aaron Davis in Spider-Man: Into the Spider-Verse, Spider-Verse 2 brought back a new version of the character when Miles Morales took the leap into Earth-42 and its undiscovered mysteries.
Spider-Verse 2 Gets Alternate Aaron Davis Designs
Spider-Man: Across the Spider-Verse character designer Kristafer Anka shared seven different rejected designs for the version of Aaron Davis seen on Earth-42.
One put Davis in a camo-colored sweatshirt under a denim jacket, complete with jeans and a grey beanie.
Davis comes back with the camo-colored sweatshirt again, this time under a white jacket, while the pants are switched up for a different style.
The next look shows Aaron with a little bit of white in his beard along with a tan beanie and a long-sleeved black shirt.
Another look for Aaron Davis forgoes the beanie altogether, adding a thick winter coat and a leather jacket along with camo pants.
Davis continues to look intimidating in a leather jacket over a white shirt, although the pants aren't defined as well.
Davis dons a purple patterned sweatshirt under a black coat with fur lining the neck, giving him a little more color than in other outfits from this collection.
Combining a couple of articles of clothing, Davis dons a pair of camo pants along with a tan jacket and a brown turtleneck shirt.
The final look that was used in Spider-Verse 2 has Davis in a gray sweater under a black jacket with the army-patterned pants seen in other designs.
How Aaron Davis Plays Into Spider-Verse 3
Looking at the set-up for Spider-Man: Beyond the Spider-Verse, Aaron Davis should be back in play for a minor role as the new Miles Morales from Earth-42 takes the spotlight.
With Uncle Aaron being one of several characters set to join the fray next time around, it's still unclear how big his role will be moving forward, especially considering he didn't have any lines in Spider-Verse 2.
But with the character training his nephew in their universe to be a powerful fighter, his influence will surely be felt as the two Miles go head-to-head with one another.
Spider-Man: Across the Spider-Verse is still playing in theaters.