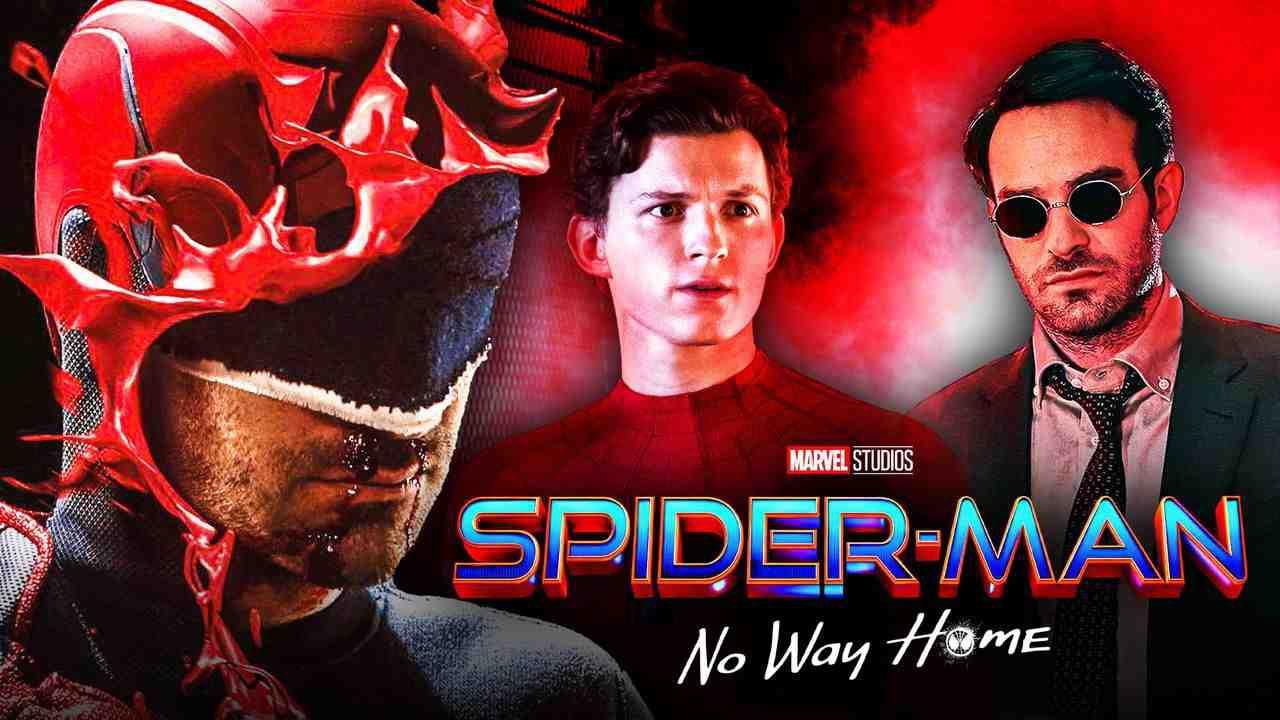 Spider-Man: No Way Home was a massive hit for Marvel Studios and Sony Pictures as it (finally) brought together three generations of Spider-Man. The MCU threequel featured the highly-anticipated return of Tobey Maguire's Spider-Man from Sam Raimi's original trilogy and Andrew Garfield's web-slinger from The Amazing Spider-Man franchise to team up with Tom Holland's young hero. 
No Way Home also marked the first appearance of Charlie Cox's Matt Murdock on the big screen. Although the character had a minor role in the movie, Murdock's role was a fun treat for fans hoping for Daredevil and Spider-Man to share a scene together in live-action.
No Way Home earned raving reviews from fans and critics as well as an incredible box office haul during its run. As a result of the movie's success, Sony announced that an extended cut would be released, labeling it as the "More Fun Stuff Version" that was confirmed to include 11 minutes of additional footage. 
Now, ahead of its re-release, an incredible new No Way Home poster has been released.
Sony Unveils New Spider-Man Poster Featuring Tobey & Andrew 
Sony Pictures officially revealed a new poster of Spider-Man: No Way Home ahead of its theatrical re-release on Friday, September 2. 
The image finally included Tobey Maguire and Andrew Garfield's respective Spider-Man alongside its massive cast. Check out the poster below: 
It is also the first poster that featured Charlie Cox's Matt Murdock a.k.a. Daredevil, who is snuck in alongside a number of the film's other key players: 
Sony Pictures and Marvel Studios also announced that tickets would officially go on sale for the film's extended cut starting Tuesday, August 23.
Will No Way Home's Extended Cut Feature More Daredevil?
It seems that Sony Pictures made sure that the latest No Way Home poster highlighted the threequel's massive ensemble. Not only are Tobey Maguire, Andrew Garfield, and Charlie Cox present in the image, but Angourie Rice's Betty Brant, Tony Revolori's Flash Thompson, and many others are also included. It's possible that this poster has been in the works for quite some time now, but the studio couldn't release it due to it featuring many spoiler-heavy characters. 
Charlie Cox's return in No Way Home made headlines as rumors first, before the threequel finally confirmed his inclusion. The actor's Marvel comeback was a welcome sight for fans, especially after his memorable performance as the titular hero in Netflix's Daredevil series. 
The threequel also served as Cox's entry point into the MCU, reintroducing casual audiences and diehard fans alike to Matt Murdock and his secret superhero life. In a way, this move benefited the character since it has now familiarized viewers with his portrayal before he reappears in She-Hulk: Attorney at Law, Echo, and his own Disney+ series, Daredevil: Born Again. 
Many have theorized that one of the additional scenes in No Way Home could be centered around Matt Murdock, as one deleted scene featuring Charlie Cox has been hinted at in the film's bonus features. There's a chance that an overview of Peter Parker's hearing could be revealed, with Murdock representing the young hero in court. 
While it's unknown which scenes are included in No Way Home's extended cut, many would agree that witnessing one of the greatest Spider-Man stories of all time on the big screen again with additional scenes is a worthwhile experience. 
Spider-Man: No Way Home's original cut is available to be purchased on all major digital platforms. 
---
Release Date
December 17, 2021
Platform
Theaters
Aeron is a news/features writer and Content Lead for The Direct who has been working for the site since March 2020. From writing about the inter-connectivity of the Marvel Cinematic Universe to having an extended knowledge about DC TV's Arrowverse, Aeron's expertise has since expanded into the realm of reality TV, K-drama, animated, and live-action shows from Netflix,  Disney+, Prime Video, MGM+, Peacock, Paramount+, and Max. When he isn't writing and watching all things MCU, Aeron is heavily invested with the NBA (go Celtics!) and occasionally watches thrilling matches in the WWE.