New information is finally coming out regarding Marvel's next Spider-Man project, the animated series Spider-Man: Freshman Year, specifically about its cast of actors and their characters.
Freshman Year has been billed as an exploration of the character's origins, which were largely skipped over in the MCU after being well-established in previous live-action adaptations. Of note is the show's art style, which will be highly reminiscent of classic Spider-Man comics and cartoons.
Speculation has been rife in the years since the show's announcement, but now fans have a chance to put names (and voices) to faces with a new reveal.
Six Freshman Year Castings Confirmed
A recent US copyright filing for Spider-Man: Freshman Year revealed six actors from the cast for the upcoming Disney+ series.
1.) Hudson Thames as Peter Parker/Spider-Man
Taking the role of the titular Friendly Neighborhood Spider-Man is Hudson Thames, returning after his portrayal of the character in What If...?
This version of Peter is bound to be different than the ones seen previously in the MCU, as he'll be just coming into his own rather than tussling with Thanos or surviving a zombie apocalypse.
2.) Eugene Byrd as Lonnie Lincoln/Tombstone
Most known in the animated superhero world for playing Miles Morales' father in Spidey and His Amazing Friends, Eugene Byrd will be stepping into the hulking shoes of the classic villain Tombstone.
Tombstone has appeared in Spider-Man comics since the late 80s and has routinely crossed paths with both the famed wallcrawler and lawyer-turned-blind-vigilante Daredevil, who has been reported to appear in the series as well. However, it seems that Freshman Year will be taking a different approach to Lonnie, at least at first, with the character appearing as one of Peter's classmates.
3.) Grace Song as Nico Minoru
Actress and writer Grace Song will be playing the spell-slinging Nico Minoru, a fan-favorite character who last took to the screen in Marvel's Runaways.
More recently, Nico was a starring character in the critically acclaimed game Marvel's Midnight Suns. She's not typically associated with Spider-Man, so her inclusion in the cast is an interesting one and could go many ways. Another deviation from comic counterparts, this Nico will be in the same class as Peter.
4.)  Hugh Dancy as Otto Octavius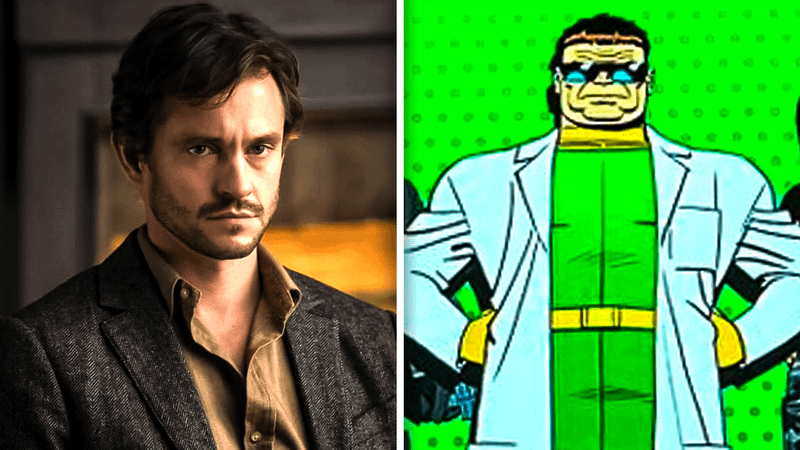 Hugh Dancy (Hannibal) will be wielding the many arms of Otto Octavius.
Considering the show's early place in the Spider-Man timeline, it's up in the air as to whether Octavius will be a villain or a mentor to Peter. The character recently played both roles in Insomniac Games' Spider-Man video game, and fans may see a similar path play out here.
5.)  Kari Wahlgren as Aunt May
No Spider-Man story is complete without Aunt May, and Freshman Year's version of the character will be played by Kari Wahlgren (Rick and Morty).
Wahlgren's casting likely indicates that the show's Aunt May will stick closer to the recent Marisa Tomei portrayal seen in the MCU.
6.) Zeno Robinson as Harry Osborn
The Disney era of Spider-Man projects will receive its first Harry Osborn in the form of Zeno Robinson (My Hero Academia).
Harry Osborn is, of course, one of Peter's closest friends and confidants, so it's fair to say he should feature quite often in the series. Harry has yet to appear in the live-action films, so the direction for the character could really go anywhere. 
---
Spider-Man: Freshman Year is rumored to debut on November 2, 2024.
---
Nora Ambrose has been a Writer at The Direct since 2021. She specializes in all things Star Wars and Marvel, with a particular eye towards representation in media.